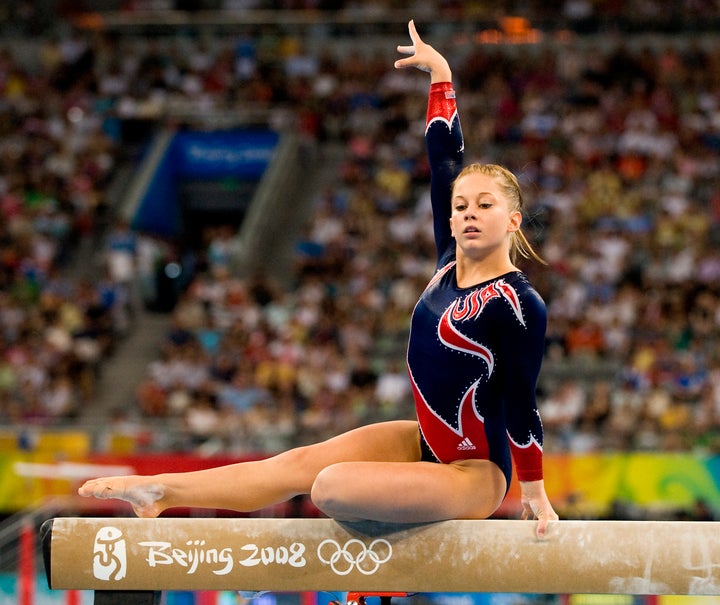 Olympic gold medalist Shawn Johnson remembers being made fun of in elementary school because of her big muscles. She was called a "boy" because of her biceps and unisex name, and realized at a young age that being girl meant she was "supposed" to look a certain way.
Near-constant commentary about Johnson's body followed her all the way to the Olympics in 2008, where she became the balance beam gold medalist and scored a silver medal for team, all-around and floor exercise.
The now-retired gymnast told The Huffington Post that commentators "1,000 percent" critique female gymnasts' bodies, shapes and sizes too often when it's irrelevant to their performances. Johnson's body was constantly compared to fellow USA gymnast Nastia Liukin's, which she thinks affected both of them.
"We were always told that if we were like the other, we'd be stronger, but it doesn't work that way. And I remember always hearing that I had to be taller and leaner and more flexible and a lot of that was impossible," she said. "I obviously can't be taller. It was always in the back of my mind."
These experiences have lead Johnson to team up with Dove for their #MyBeautyMySay campaign, which encourages the media and viewers to focus on athletes' abilities instead of their appearances.
In a campaign video (below), a message to the media reads, "When you focus on an athlete's looks, you don't see her at all," before showing some of the disturbing things that are written about athletes' bodies.
Gendered messaging about girls' bodies has real, lasting effects on them. A study conducted by Dove found that "six in 10 girls with low body-esteem are more likely to stop doing the things they love, including opting out of sports activities."
Ahead of the 2016 Olympics in Rio, Johnson is hoping to see a shift in the way female athletes are discussed.
All this is not to say the media has to go soft on female athletes. We can take criticism, just like our male peers. But if you're going to tear me apart, tear apart my gymnastics. Tear apart the one thing that athletes can either defend or work on, that actually is part of our sport.
Clarification: Language has been amended to reflect that Nastia Lukin, while of Russian descent, competed for the USA in the Olympics.
Before You Go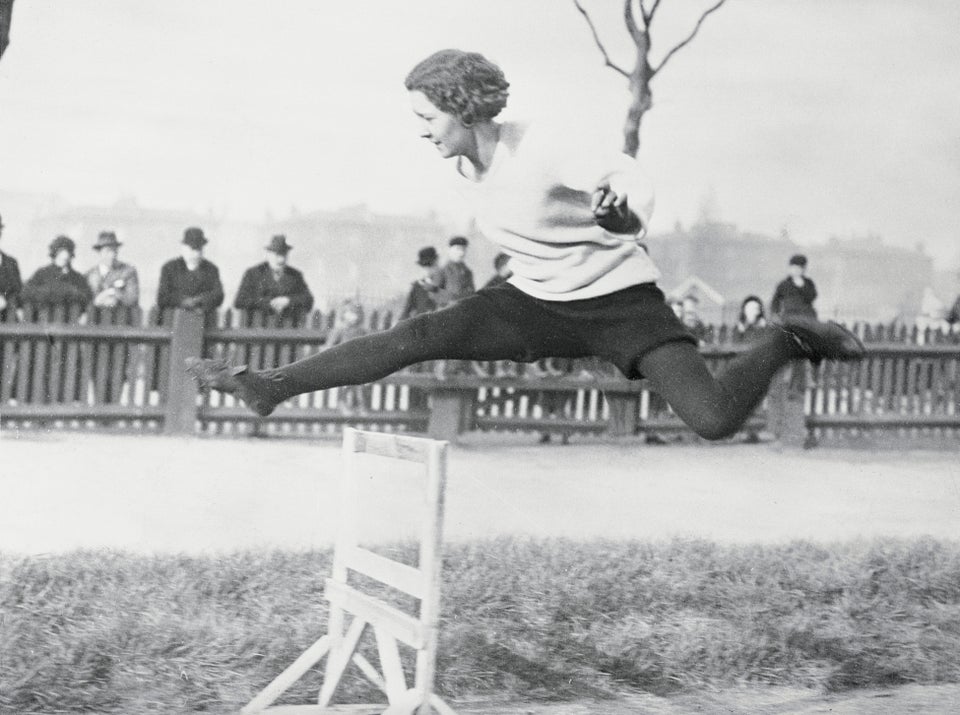 The Olympics Throughout History
Popular in the Community