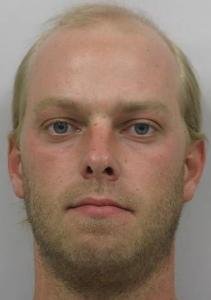 By parsing every second of a child porn video, law enforcement officials apprehended a man accused of raping an 11-month-old boy in 2009.
Federal investigators arrested Shawn Joseph McCormack, of Black Forest, Colo., on Friday, on suspected sexual exploitation of a minor uncovering a video of the crime during a November 2010 child pornography bust in Boston, Denver's ABC 7 reports.
Authorities used details from a three-minute clip seized in the child porn bust to determine where the video was taped and who taped it, eventually tracking McCormack down.
First, detectives noticed a television on in the background of the seized recording. After identifying the program that was airing and a commercial, authorities subpoenaed records from Viacom and determined that the video was recorded on March 28, 2009, according to the Californian.
They also identified furniture seen in the film, built by Gloria Trade International, that could be traced to the Bakersfield's California Best Inn.
Using this combination of date and location evidence, authorities focussed their investigation to discover that McCormack visited the motel and stayed in the exact room where the film was made.
Authorities say that McCormack was a frequent house guest with the victim's parents, which allowed him to take the child to the hotel while the parents slept, according to Denver's ABC 7.
Popular in the Community