As long as Shawn Mendes has been in the public eye, some fans of the pop star have believed, hoped, speculated, etc. that he is gay. 
Despite the "In My Blood" singer setting the record, well, straight, about his sexuality years ago, people have continued to debate the issue on social media, pointing to videos of his supposedly feminine gestures as evidence of their claims. 
Speaking with Rolling Stone in a candid interview about his new album and his love life, Mendes addresses the gay rumors once again, revealing just how damaging the speculation has been not only to him but also potentially to others who are struggling with their sexuality. 
"I thought, 'You fucking guys are so lucky I'm not actually gay and terrified of coming out,'" he told the outlet about reading through various internet comments regarding his sexuality. "That's something that kills people. That's how sensitive it is. Do you like the songs? Do you like me? Who cares if I'm gay?"
In a 2016 Snapchat video, he directly addressed fans who said he had a gay vibe, explaining that he was not gay but it shouldn't even be up for discussion in the first place.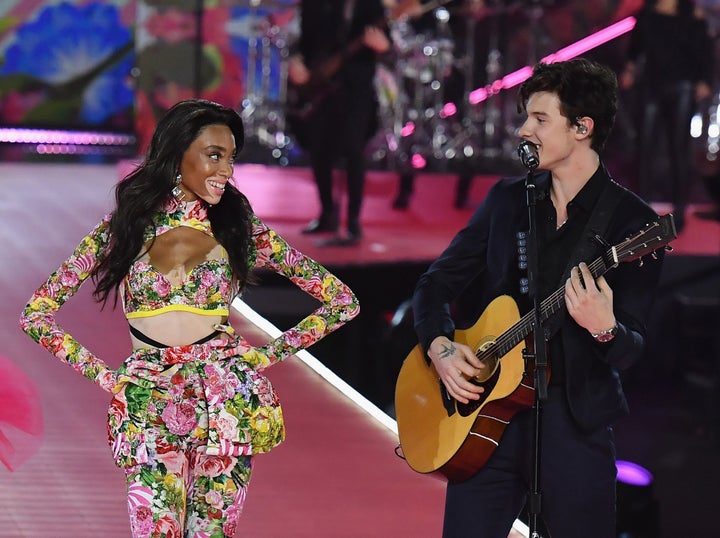 Mendes says he isn't proud to admit that he feels the need to be seen with women in public to "prove to people that I'm not gay" ever since the rumors began. 
"Even though in my heart I know that it's not a bad thing," he said. "There's still a piece of me that thinks that. And I hate that side of me."
The 20-year-old Mendes revealed he "woke up in a cold sweat" and "felt sick" after Taylor Swift, who he opened for during her tour 1989, posted a video to her Instagram account of her putting eye makeup on him — even after he gave her permission to do so. 
"I was like, 'Fuck, why did I let her post that?' I just fed the fire that I'm terrified of."
But he has seemingly come to terms with how a portion of the public perceives him, saying, "Maybe I am a little more feminine — but that's the way it is. That's why I am me."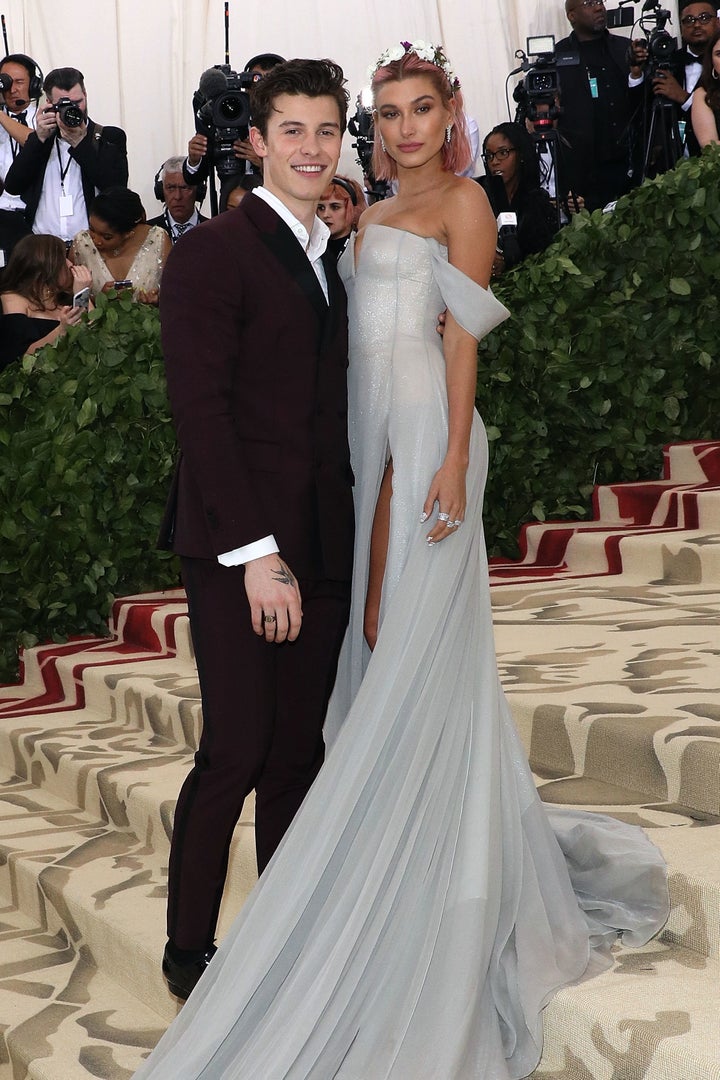 And when he stepped out with Hailey Baldwin, notably at this year's Met Gala in Manhattan, it didn't exactly go smoothly. 
While the two maintained on the red carpet that they were just friends, speculation about their relationship status abounded after the appearance. But less than a month later, Baldwin became engaged to Justin Bieber, ending people's hopes of a romance between her and Mendes. 
In the interview Mendes walks back earlier claims that the two were strictly platonic but stops of short of calling their connection a full-blown relationship. 
"I don't even wanna put a title on it. I think it was more of a zone of limbo," he explained. 
The singer says he reached out to her since learning of her engagement, even though she unfollowed him shortly afterward, and maintains that he's happy for the couple. 
But according to the outlet, Mendes stopped himself before spilling more on the Baldwin drama, adding, "I think I'm an idiot to not, you know … but you can't control your heart."
Would you please have mercy, mercy on Shawn Mendes' heart?
Calling all HuffPost superfans!
Sign up for membership to become a founding member and help shape HuffPost's next chapter