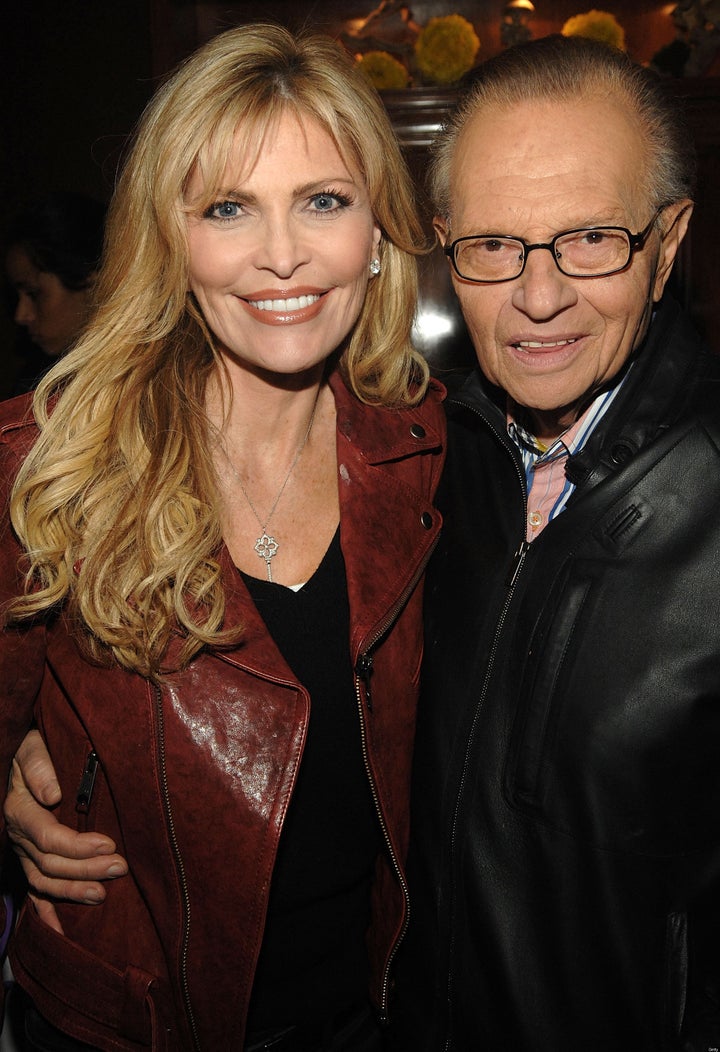 Update: The Associated Press reports that Southwick is "recovering after an apparent prescription drug overdose last month in Utah."
The AP report also notes that officers found a note suggesting that Southwick took the pills intentionally:
Officers who responded to the call found several prescription bottles, including Ambien and anti-anxiety medication, that had been filled within 10 days but were empty, according to a police report. It also said there was a handwritten note that indicated she had taken the pills intentionally.

Another note expressed Shawn King's desire to be buried in Utah, police said.

The report did not include any mention of why Shawn King may have wanted to harm herself. Engemann had told the dispatcher that he did not suspect it was a suicide attempt.
Original Post: Shawn Southwick King, Larry King's on-again-off-again wife, overdosed on pills last week in Provo, Utah, according to RadarOnline.com.
RadarOnline.com posts the audio of a 911 call made on May 28 by Shawn's father, Karl Engemann, in which he says that his daughter "may have overmedicated."
"I don't think she did it on purpose," Engemann is heard saying in the 911 call. "Last night she seemed confused about what she had taken, the last time she had taken it."
"She's unconscious," her father says on the call. "I slap her and I holler at her and she opens her eyes half way and puts them back down again."
Engemann also speculates that the pills Southwick took were "something to help with her anxiety and her depression."
"I want to tell you this and I want to keep this very quiet," he says. "She's married to Larry King, from CNN. I just don't want this to get out."
Popular in the Community