With his hole-in-one, Shawn Stefani made history during the final round of the U.S. Open on Sunday, joyous and improbable history.
Stefani's tee shot on the par-3 17th hole missed the green entirely, bouncing in the rough to the left. But it bounced and then it rolled and then it rolled some more, moving closer to the hole all the while. Then, it dropped in.
Cue the leaping and the shouting.
Stefani's 1 was the first-ever ace in a U.S. Open played at Merion, per Doug Shedloski of Golf World. According to USGA historian Mike Trostel, it was also the 43rd known ace in U.S. Open history, via Doug Ferguson of The Associated Press.
The reaction of the 31-year-old was just as memorable. Here it is on loop. Use as needed to brighten any day.
MORE FROM THE ASSOCIATED PRESS:
ARDMORE, Pa. — Shawn Stefani has aced the 17th hole at the U.S. Open.

He's the first golfer to make a hole-in-one at any U.S. Open at Merion, which previously hosted four.

He used a 4-iron on the 213-yard, par-3 hole in Sunday's final round.

He made golfing history when his shot bounced out of the rough and rolled some 50 feet toward the pin before falling in the cup.

Stefani raised his arms and hopped around the tee in celebration. He shot a 1-under 69 in the final round.

He signed his glove and a scorecard to donate to the USGA Museum in Far Hills, N.J. He declined a request to give up the ball.
Related
Before You Go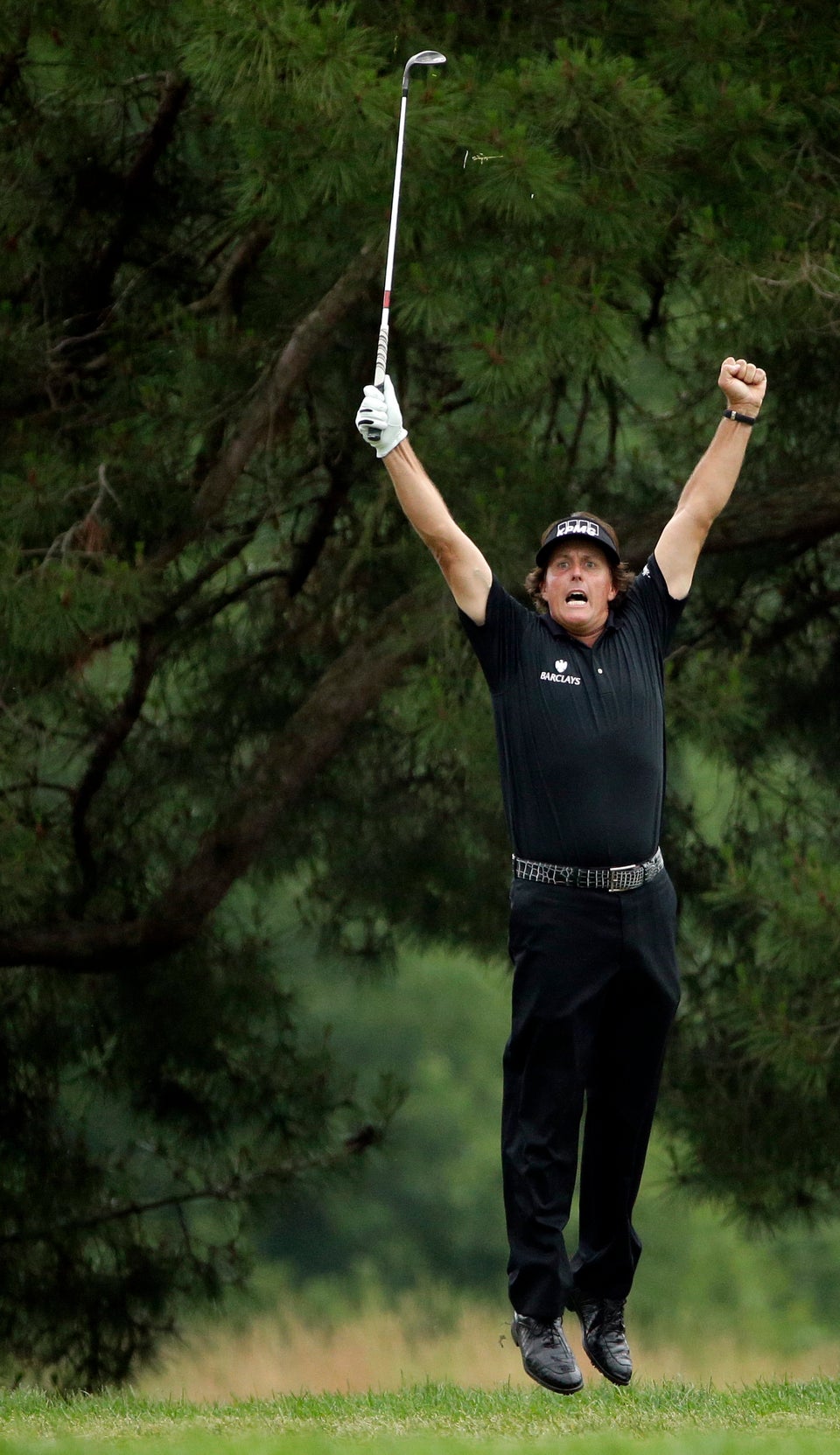 PHOTOS: U.S. Open, Day 4
Popular in the Community