Shawn Van Daele once helped a little boy travel to outer space. A few weeks later, he swore in a young girl as the queen of Candy Land.
In his professional career, Van Daele, 37, has introduced a toddler to a giraffe, sent an adventurous child off to sea and turned more than one little girl into a butterfly. That isn't even half of his resume.
For almost two years, the photographer from Eden Mills, Ontario, has traveled across Canada and the U.S. to bring to life the imaginations of kids who battle health conditions. If a child's dream is to swim with a whale, Van Daele will make it happen. If they'd rather fly off in a hot air balloon, he can do that, too. All they have to do is draw up their wildest dream, and he'll make it a reality.
"I want to inspire the magic of childhood and let kids and their families who can use a little happiness in their life see that anything is possible," Van Daele told The Huffington Post in an email.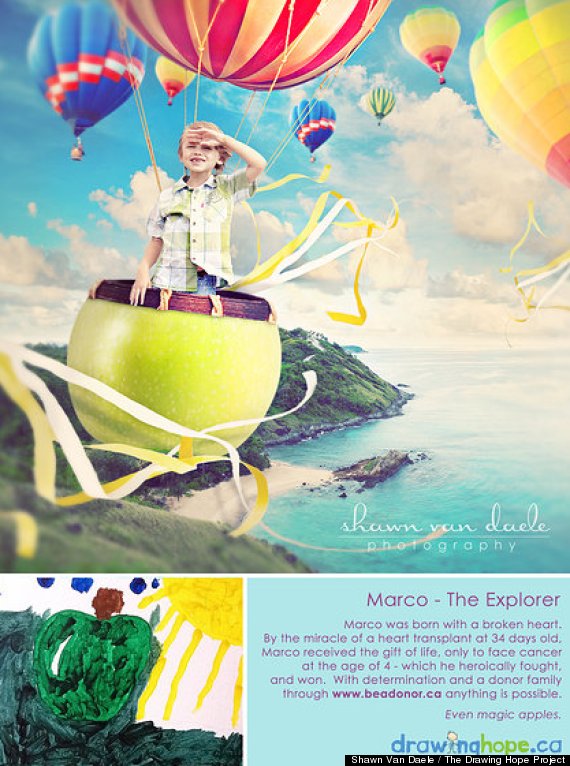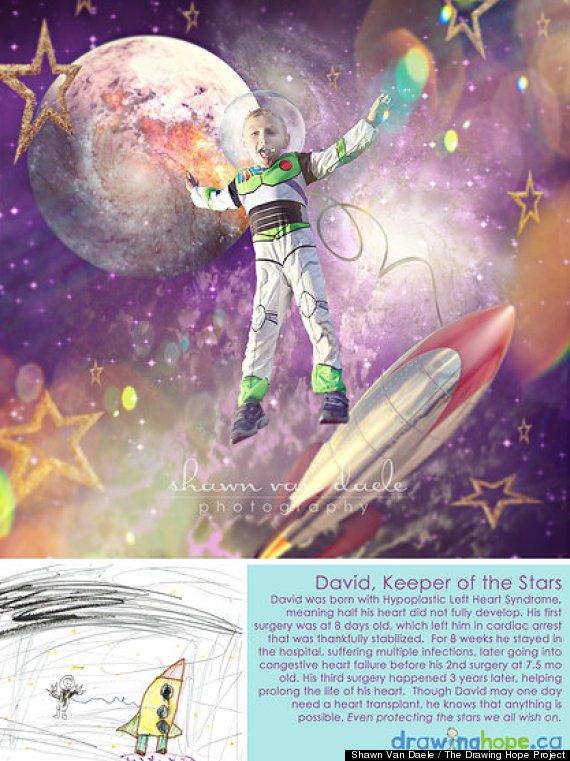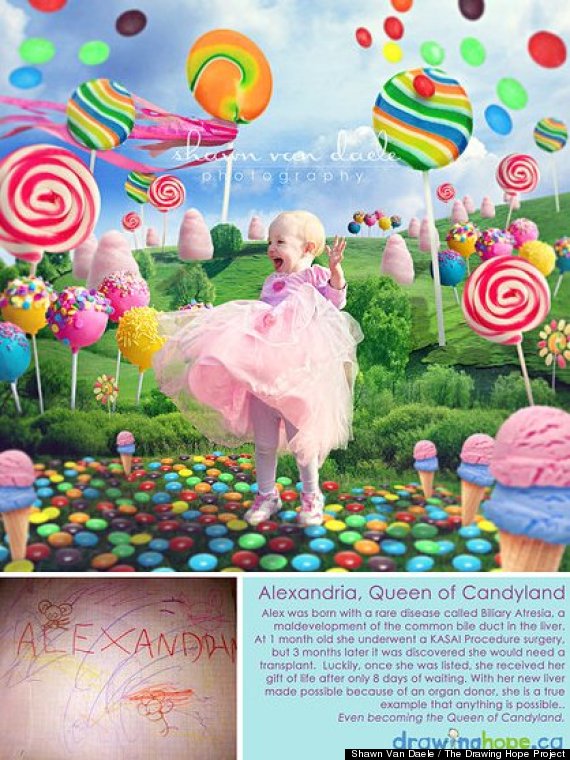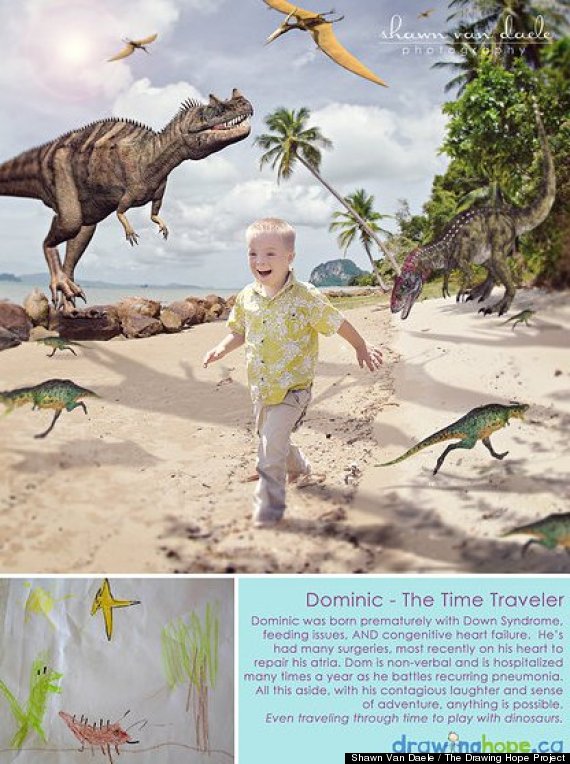 So far, Van Daele has worked with more than 30 children and families -- always for free. He's traveled as far as New Jersey, 13 hours from his home, to shoot, and he's received requests from all over the world -- "from Brazil to Thailand," he told HuffPost. He hopes his project will bring awareness to each child's cause, and possibly convince people to become organ donors. But mostly, he aims to provide kids with a photograph that will remind them that anything is possible.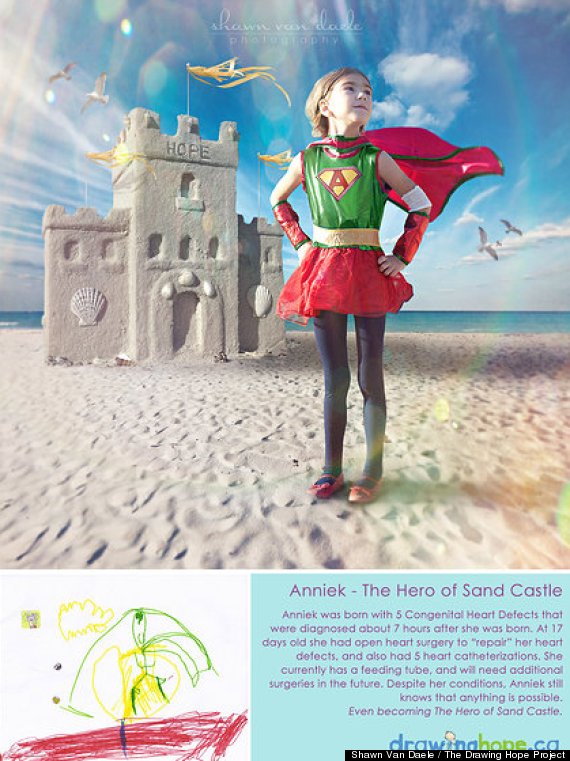 Initially, he thought his project was just for the kids. But as it's developed, he's learned his pictures are as much -- or more -- for the children's families.
"For a few moments in time you have made us forget about all the terrible things our children have gone through, reminding us that our kids can do anything and their futures will be magical," Shelley Sherry, one child's mother, wrote to Van Daele. "You gave us hope and strength again, through the other families that we can connect with. You've inspired so many."
To see Van Daele's full process, watch the video below of his trip to make a boy named Riley's dream of being like Thomas the Tank come true: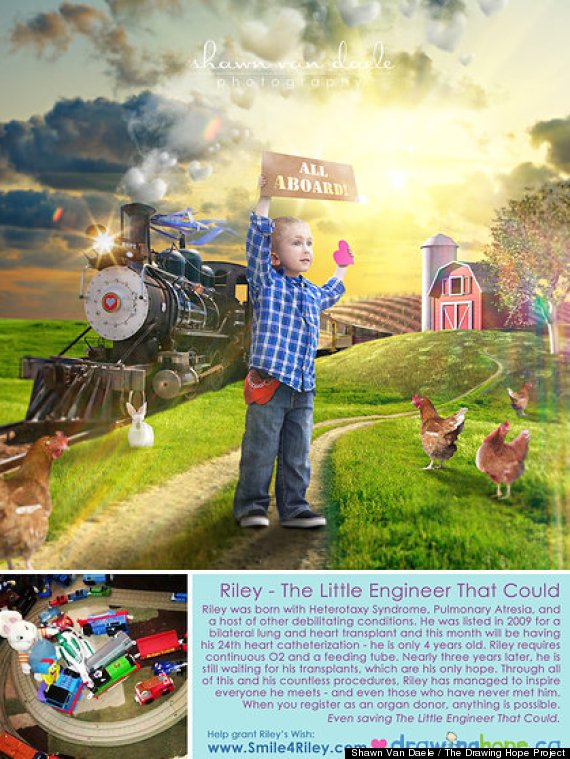 "Seeing the children's reactions to having their imaginations come to life is priceless," Van Daele told HuffPost. "And for the parents, seeing their children full of hope and life is a real gift that I've been blessed with being able to give them."
Related
Before You Go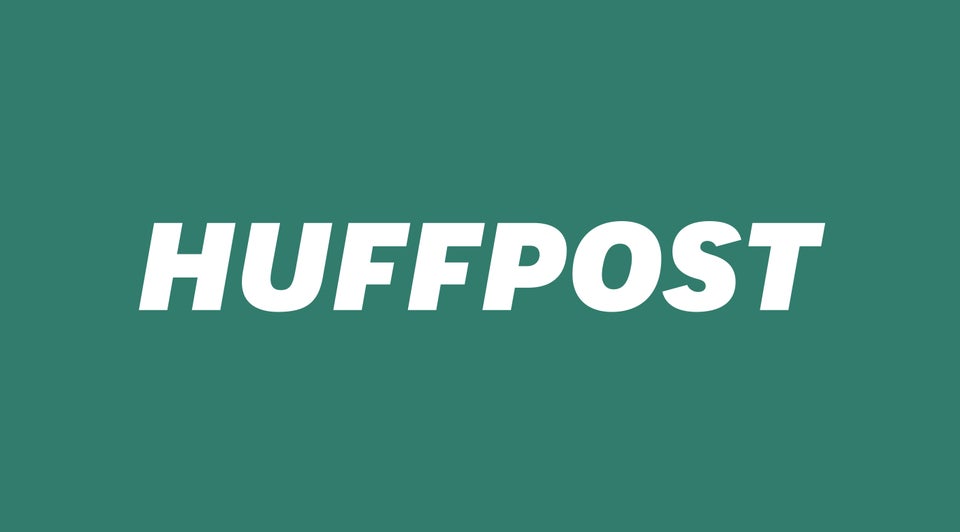 People Receive The Best News Ever