CHICAGO -- More than 25 years after police tortured him into confessing to a murder he didn't commit, Shawl Whirl walked out of an Illinois prison Wednesday afternoon, finally free.
An appeals court in August threw out Whirl's conviction and ordered a new trial, but he never went back to court. Prosecutors dropped the case, and on Tuesday, a judge dismissed all charges.
Whirl, 45, is the first person granted a new trial on a referral from the Illinois Torture Inquiry and Relief Commission, formed in 2009 to address the wrongful convictions of people tortured into confessions under the watch of disgraced former police Commander Jon Burge. Burge and his so-called "midnight crew" of detectives tortured an estimated 192 people, mostly black men, during 1970s, 1980s and early-1990s.
Whirl was greeted outside the Hill Correctional Center in Galesburg, Illinois, shortly after noon by his mother, Erma, with whom he had been living when he was arrested.
His attorney, Tara Thompson, of the University of Chicago Law School's Exoneration Project, said Whirl's relatives made the release a joyful occasion. "It was perfect weather when he waked out of jail today," she said. "It was the kind of day that inspires hope."
But there was a sad truth Whirl must contend with, Thompson said. "He knows there's a lot he's missed." She handed Whirl her cell phone so he could call loved ones, but it had a touch screen he'd never seen before.
"The world is a completely different place than it was in 1991," Thompson said.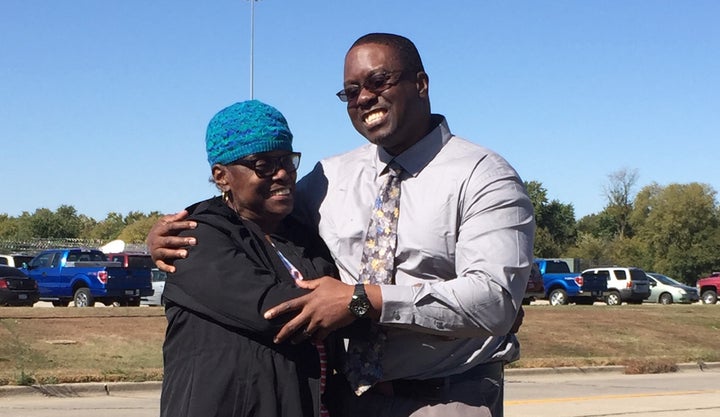 In April 1990, Whirl was 20. He worked as a computer operator, had a girlfriend and a close relationship to his mother. He had no criminal history.
He was arrested and charged with the South Side murder of a 40-year-old cab driver named Billy Williams after police found his fingerprints in the back of the cab.
Whirl said he had jumped into Williams' cab two days earlier to escape gang members who were trying to stick him up for his hat and jacket. He told detectives he had nothing to do with the murder, court records show.
After hours of interrogation, with Whirl still handcuffed to a wall, Chicago Detective James Pineta entered the room. He stepped on Whirl's foot, said, "Wake up nigger," and slapped Whirl in the face, according to court records. The detective told Whirl his previous statement "won't do."
Whirl continued to say he was innocent. Pienta, according to the court records, gashed Whirl's leg with a set of keys.
Whirl's girlfriend testified she had been taken in for questioning by police at the same time and could hear Whirl "hollering" from a room nearby.
Whirl eventually signed a statement confessing to the murder.
Armed with the confession, prosecutors concocted a motive: Whirl was having money troubles and needed to make rent (even though he was employed and living with his mother). After Whirl got into Williams' cab, he apologetically said he was going to rob the driver, then shot Williams in the head, according to the police theory.
At his 1990 trial, Whirl took his attorneys' advice to plead guilty, knowing that the state would seek the death penalty if he opted for a trial. (Illinois did not repeal its death penalty until 2011). A guilty plea would get Whirl a sentence of 60 years in prison.
But as he was sentenced, Whirl declared his innocence. The judge said he would reject Whirl's guilty plea and proceed with a trial unless Whirl admitted guilt. Whirl relented and his guilty plea was reinstated.
Whirl claimed in subsequent appeals that his lawyers were ineffective and failed to call witnesses who would support his defense. A friend of a gang member who had chased Whirl on the day of the murder testified that the gangster, Tommie Thompson, was angry that the cab driver's ride had allowed Whirl to escape the mugging, so Thompson shot the cabbie and robbed him.
An Illinois appellate court finally overturned Whirl's conviction and ordered him a new trial in August. "Without Whirl's confession, the State's case was nonexistent," the court said in its ruling.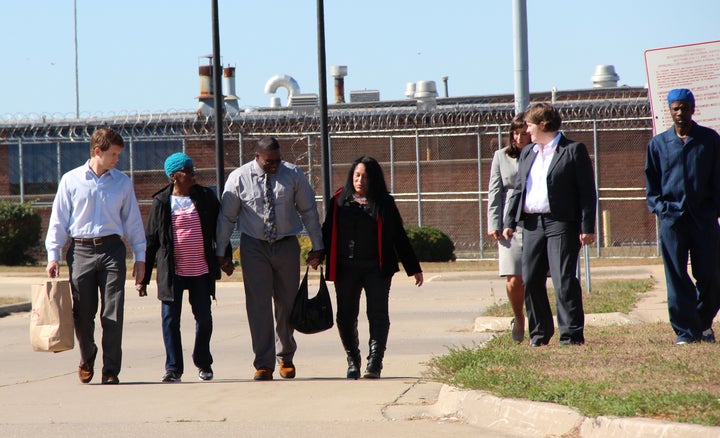 The Burge torture era spanned three decades and continues to cast a long shadow over the Chicago Police Department. Burge was convicted of perjury in 2011 and sentenced to 4 1/2 years in jail. He was released to a halfway house in Florida after serving 3 1/2 years of the sentence and now lives near Tampa, where he keeps a boat named "Vigilante" and a $4,000-a-month police pension.
"It's hard to say when someone gets out after 25 years that justice has been served," said Flint Taylor, a People's Law Office attorney who also represents Whirl. "If the judge knew then what we know now -- if the city and police had not covered it up -- [Whirl] wouldn't be in jail in the first place."
Taylor noted that for the wrongfully convicted, exoneration is often just the first step.
"Just because you've been released doesn't mean this is off your record," Taylor said. Whirl could pursue a certificate of innocence, which expunges and seals his record, or file a civil lawsuit for wrongful conviction and torture. Any award would likely be capped at around $200,000, Taylor said.
Popular in the Community