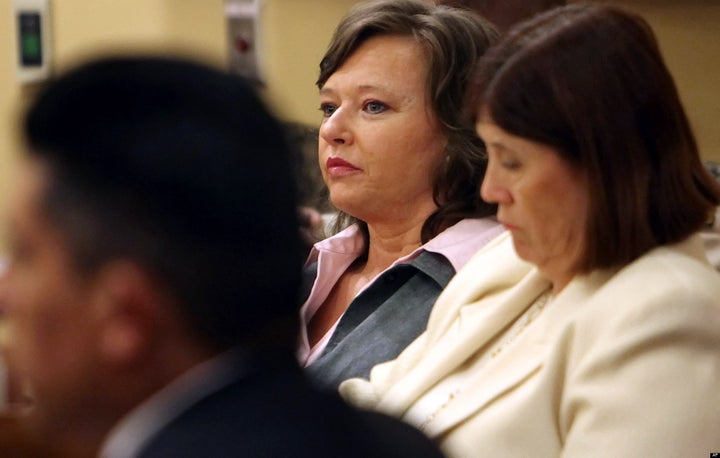 WASHINGTON -- Shawna Forde, whom a jury convicted last week of murdering nine-year-old Brisenia Flores and her father, Raul Flores, was sentenced to death by an Arizona jury on Tuesday. The unanimous jury ruling is binding.
The court found that Forde led a group of anti-immigrant vigilantes in a March 2009 raid on the Flores home, where they posed as immigration agents and pushed their way through the door.
She and her accomplices, Albert Robert Gaxiola and Jason Eugene Bush, allegedly shot Raul Flores before turning their guns on Brisenia, who begged not to be shot. Gina Gonzalez, Brisenia's mother, played dead and survived the attack.
The case was not designated as a hate crime, despite Forde's long history with anti-immigrant organizations. She once maintained a Tea Party blog, was a member of Minuteman Civil Defense Corps and has presented herself as a representative of Federation for American Immigration Reform. (All three have since distanced themselves from her.) After being cast out from the Minuteman group due to erratic behavior, she formed her own vigilante group, called Minutemen American Defense, which also patrolled the United States-Mexico border trying to detect illegal immigration.
Latino advocacy groups have rallied to draw attention to the case, which drew little media attention until Forde's murder trial this year.
"What we have shown is that Latinos are watching, and if people and parties want the Latino vote, they will have to speak out against things like this," Joaquin Guerra, campaign director for Latino activism group Presente.org, told HuffPost last week. "We hope her death wasn't in vain and that it serves as an example of what can happen when the types of conditions that are in Arizona are allowed to go unchecked and are legitimated as serious policy issues."
Editor's Note: A FAIR spokesperson contacted HuffPost and told us that Shawna Forde misrepresented herself in her television appearance, and has never had any association with FAIR -- as a member, employee, or spokesperson.
Popular in the Community