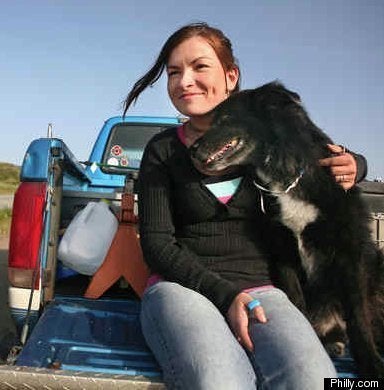 After losing her marketing job at AT&T and getting her car stolen within a matter of days, 24-year-old Shay Kelley soon found herself out on the streets of Jackson, Miss.
Jobless and homeless, Philly.com reports Kelley decided to embark on an ambitious new adventure. Dubbed Project 50/50, Kelley hatched a plan to visit all 50 U.S. states, meeting other homeless people and finding ways to help them.
Since kicking off her adventure on January 1, Kelley has been touring the country in an old pick-up truck and using donated camping supplies to construct her mobile home. In each place she visits, Kelley gets to know local homeless men and women, takes photographs and documents her experiences on shaykelley.com. Kelley also collects food donations, which she distributes to individual homeless people and community food banks. Her goal is to collect 200 cans of food each week to pass along to people in need. She hopes to have distributed 10,000 cans total by the time her journey is complete.
Kelley also uses her website to connect with the public and collect online donations to fund her project. Concerned about her homeless son, Tray, one South Carolina mother reached out to Kelley, asking her to locate her son living on the streets in Santa Cruz, Calif. Kelley was happy to oblige, relaying photos and videos of Tray back to his grateful mother.