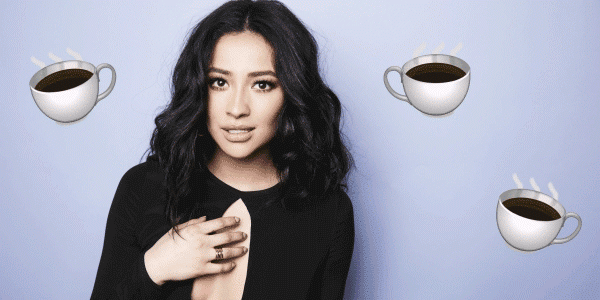 Shay Mitchell burst onto the scene as one of the leads in the smash hit series "Pretty Little Liars." Mitchell's portrayal of Emily Fields, the queer swimmer-turned-swim-coach, gained her widespread fame for her representation of LGBTQ issues. She also has followers in the tens of millions on Instagram and YouTube, where she shares lifestyle and beauty videos.
Now that "PLL" is down to its last few episodes, we wanted to get Mitchell's opinion on the finale and her reflection on the friendships she's formed along the way.
It's the final season of "Pretty Little Liars." How does it feel to finally be saying goodbye to Rosewood?
It's crazy! We've all said our goodbyes when we wrapped in October last year, and we had our last press event together in March … At the end of the day, I think it's exciting for us to see where we all head.
When you first got cast in "PLL," did you have any idea it would become such an iconic show and run for 7 years?
You can only hope that it'll go on that long, but you never have any idea. It was such a blessing. Our fans were just the best. All around the world, they were so supportive of our show from the moment it aired, and even now, it's been a really special experience to be able to share this with the cast and crew of the show.
What's one of your favorite "PLL" memories?
I would have to say our final scene. Everybody was in Video Village, which is where they watch it, and it wasn't just the director and the producer and the writers, it was everybody. Even actors from previous seasons came because they knew this was the last scene. Everyone just wanted to be together when we called wrap on the whole series, so that was probably a memory I'll never forget.
Although the show is coming to an end, will you and the other Liars continue to hang out IRL?
Oh, for sure. I built relationships that will be lifelong with some of the people on the show. And that's just the awesome part about all this. I had such an amazing experience on "Pretty Little Liars" and I also made lifelong friends.
What was one of your biggest challenges playing Emily Fields?
I would have to say being as genuine as possible to her character. I think that, especially at the beginning when she had her coming out scene, I wanted to play that in a very authentic way. Emily was an interesting character because she's a little naïve sometimes, very sensitive, and she's the one in the group that everyone came to for advice. I loved to play her character. The challenge was mostly at the beginning.
Playing a queer character on the show has been extremely influential and meaningful for a lot of your fans. What does it mean to you?
That's the best part. That was definitely the best part out of everything. I've had guys and girls come up to me and say, "Thanks to your character, I came out to my friends and family." That means more to me than anything. The fact that I got to play this character that I had so much fun with and we got to be on an entertaining show that's one thing, but to have a small impact on people's lives in that way… Words can't explain. That's just awesome.
Let's talk about the tattoos you and the girls got to commemorate the show. We heard you weren't game at first.
I've never really been a big tattoo person. I don't love needles. But all the girls were doing it and I would do anything for them, so I was totally game.
Outside of the girls of the cast, which of the guys would you say you're closest with?
Ian. I just went to his book signing and I couldn't be more proud and excited for him. He's just such a great guy, he's so hilarious. He's just awesome.
If you could play any other character on the show, who would it be and why?
I think Mona's character is so interesting. From popular Mona to A Mona … you just never trusted Mona. I think she would be a fun character to play.
Have you ever had a celebrity encounter leave you starstruck?
I've been in the same room as Beyoncé, like, five times and I can't even function. It's funny because people will be like, "Go up and say hi!" and I don't even want to bother her. She, to me, is just genius in everything that she's done and she's so classy in the way that she holds herself in the public eye. It's amazing. I really admire her more than anybody.
Your sense of style is always so on fleek. Name one celebrity whose outfits inspire you.
Honestly, I just wake up and think, "What do I wear today?" Obviously I have a stylist and definitely give credit to them.
What's one thing that comes with fame that truly surprises you?
That you can be in the most remote place and have somebody come up who knows you and knows your name is really cool. When I was in Ireland, on this really small island of 110 people, we were stuck there because the ferry wasn't going back due to delays, and literally this one girl was like, "Wait. Miss, are you Shay?" And they welcomed me into their house and the whole school came out, it was just awesome. I think it's surprising you can be in a place that feels so remote and they know your name.
If you could guest-star on any TV show, what would it be?
"Narcos."
What's one piece of advice you wish you could have given yourself when you first got cast in PLL?
Don't let other people's opinions affect you.
Of all the couples on PLL, which one do you ship the most?
I think I'll always love Haleb. They're my favorite couple.
What was your reaction when you finally found out who A is?
Shocked. Shocked, but our writers are so fantastic. Our writers are incredible.
Were you satisfied with it? Are you happy with the way the series leaves things in the finale?
Absolutely. And I think our fans will be too.
There are some pretty crazy fan theories circulating. The most prevalent are that Spencer has a secret twin who's acting as A.D., or that Aria has been A.D. all along. Have any of the fan theories you've seen gotten it exactly right?
Honestly, I haven't read any that have gotten it, because it's just brilliant.
What's your favorite project you worked on that's not "Pretty Little Liars?"
"Cadaver," the thriller that I shot in Boston. It was so much fun and I just saw a little teaser clip. I'm so excited for everybody to see it.
What's next in store for Shay Mitchell? Any future projects your fans can look forward to? Where do you want to take your career next?
"Cadaver" is coming out in February 2018 and I'm going to be writing another book! And continuing with my YouTube channel. I'm actually putting a lot of focus into it right now.
Just so you know, on HuffPost Entertainment's Instagram stories, we do a "Pretty Little Liars" watch party every Tuesday!
Oh yay! I can't wait to see what you think of the last episode. Oh, my gosh, it's going to be so crazy. I'm so excited. You will be very happy, trust me.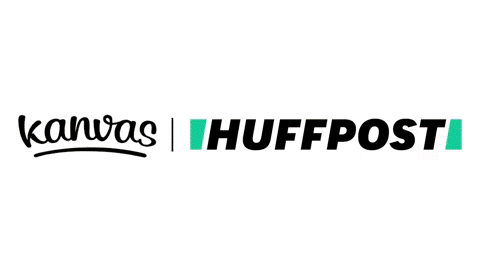 Popular in the Community