A sign that humanity is not completely dead. Yesterday afternoon at 2 PM, photographer and journalist Allen Kakony, received a call from the Iraqi army in a call Mosul, Iraq's second largest town. "A six-year-old Christian girl had been liberated" from the hands of ISIS. Her father and a family friend were to go to a specific location in Mosul where she would be given back to them.
The terrorist group ISIS invaded Mosul and surrounding villages of the Nineveh Plain during the summer of 2014. Christian Assyrians/Chaldeans/Syriacs were given four options: convert to Islam, flee, die or pay extortion money (so called jizye, a religious tax). The letter N in Arabic, Noon, meaning Nazerene or Christian in Arabic was painted on all Christian homes and shops, they fled en masse for fear of being slaughtered. ISIS also persecuted Yazidis and other non-Muslims minorities as well as Muslims who did not heed ISIS's interpretation of the Koran. Thousands of people were slaughtered and thousands more were kidnapped. Millions were exiled.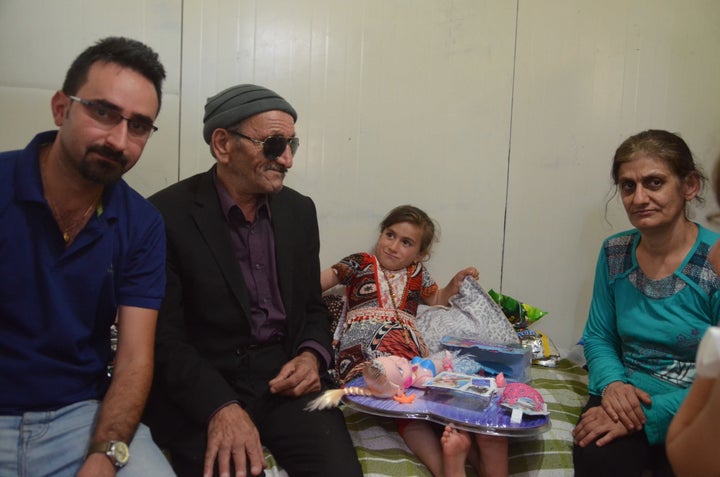 Christina was three years old at the time.. Her family's faith became known all over the world. She was snatched from her mother's arms by one of the ISIS commanders. New York Times Magazine and many others outlets covered her story. Her face was used on placards all over the world during rallies to stop the persecution of non-Muslims in Iraq and Syria. As her family waited in utter devastation, in a camp in Kurdish Regional Government's capital Erbil, their story was discussed in the European Parliament, the US congress and many other places. A Demand for Action, the organisation I am a part of, reported numerous times about the family's plight because of their faith. Christina became a symbol of genocide. Churches all over the world prayed for her safety and release.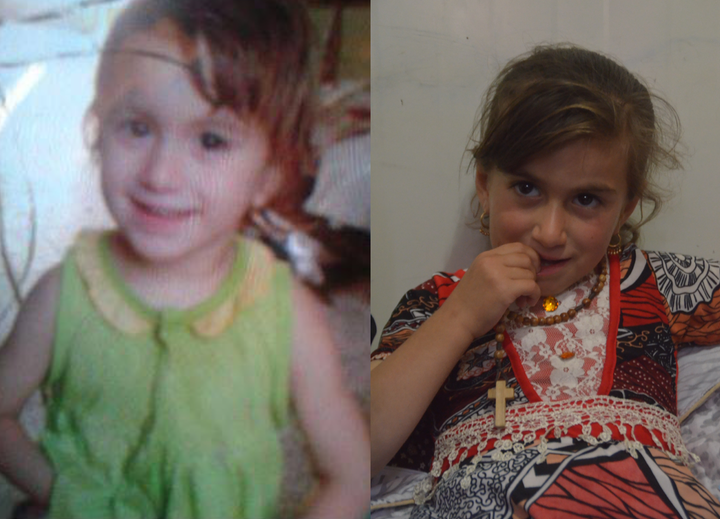 Today she is reunited with her family but the effects of her kidnap are clear. "She appears fine physically however she is unable to talk to her parents. She only communicates with them in sign language. She has lost her Assyrian/Syriac and only speaks few words of Arabic," Allen Kakony tells me over the phone while sitting with her and her five siblings in the camp where her parents are residing.
Kakony sent a live FB video on his personal page this morning of the celebration of her release. As I watch her community celebrate her return with dancing and singing, I think not of the terrorists who tore her from her mother but of the Muslim family who found, saved her and returned her to parents. Yesterday Christina was a symbol of genocide. Today she is a symbol of hope. The road back to her old self may be a long one but it is now a journey she can make with her family.
Calling all HuffPost superfans!
Sign up for membership to become a founding member and help shape HuffPost's next chapter