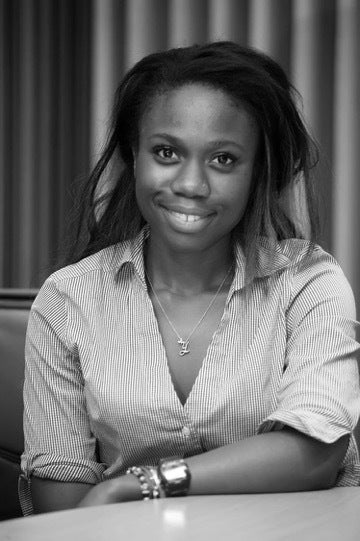 As Chimamanda Ngozi Adichie so eloquently stated during her TED Talk in 2009, there is great danger in applying a single story to a large group of people. We call these single stories "stereotypes," since they are both widely distributed and accepted as truth.
There is a single story told about the African woman. If you relied on media alone, it may be easy to believe that African women are victims and in need of charity. Yet, it is unrealistic and, quite frankly, insulting to believe that an entire continent of women are helpless.
Founders Yasmin Belo-Osagie and Afua Osei are actively shifting the global discourse on African women with She Leads Africa, a social enterprise supporting female millennial entrepreneurs and professionals. Recognizing a lack of resources and networking opportunities for educated African women, the company has created an online community, as well as a number of events to empower ambitious women and encourage entrepreneurship.
I spoke with Co-Founder Yasmin Belo-Osagie, and she offered valuable insight from her experiences as an entrepreneur and career coach.
She Leads Africa has become a global empowerment movement, encouraging black women all over the world to run companies. It's inspiring. How did it get started?
Like most good things, it started over cocktails.
At the time, I was living in Nigeria and working with McKinsey, helping big companies get bigger. But, I didn't feel like I  was adding value to the continent. I was looking for something that was more socially minded.
I ran into Afua at a women's empowerment conference. Over drinks, we started to kick around ideas of projects that we were interested in. She mentioned a pitch competition for African female entrepreneurs. Initially, I thought it would be a pitch competition as it has always been, focused on microentrepreneurs. But, Afua wanted to focus on African women that are building million dollar companies.
At SLA, we believe African women are more than just microbusiness. Normally, when we hear about African women, they are always victims. They're always seen as being in need of charity. It's always microfinance and micro business. Don't get me wrong: there is an apparent need for this business model, but this is not the totality of the African businesswomen's experience.
If you're a young African woman with a college education, ambition, and dreams of being the CEO of a bank, where is the company that speaks to you and speaks for you? Who is empowering this group of women through their journey?
This is what motivated us.
With your experience as the Co-Founder of SLA, what are the steps to creating a successful company?
The first step is to know the problem that you're solving. What does your business do?
The second step is to test your business. For example, if you're starting a natural hair care line, make a few samples and send them to your friends. Then, you should send more samples to your friends' friends. You can then ask them "Would you pay for this?" What you think people want and what they actually want are two different things. Do your market research.
For us, we started with doing a pitch competition to help start ups raise money. We never thought that we would work on this full time. We just wanted to know if we were correct in believing that there are African women who want an organization that supports more than microfinance. We saw our pitch competition was successful. It was covered in Forbes and other notable publications without spending any money on marketing, public relations, or advertising. Based on that, we could prove a need for our business, and we took it from there.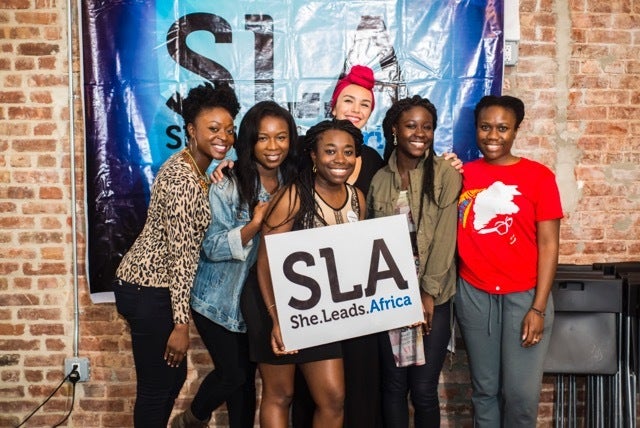 Many of your participants are millennial women with the aspirations of becoming an entrepreneur, but are currently working full time. What advice do you give to them?
I would suggest starting your business as a side hustle. Don't leave your job because you believe that your business will be great. Don't leave your job until you've done all of the intake and research. You should build and test the product, and start generating revenue before you leave your job.
As a general rule of thumb, you should have six months to a year of savings before you decide to run your business full time. These savings should also include the money that you need to run your business, especially if you aren't planning to take out a loan or find investors.
Is it more difficult for black women to find investors?
It's really important to take a close look at yourself before you find investors. Here is the reality: If you are a white man raised in Silicon Valley, you can make money off of an idea. If you're a black woman, that's probably not going to happen. It's not fair, and we get upset about it. But, it's just a fact, so accept it and move on.
As a black woman, it's important to validate your idea and how it's going to make money. You have to prove that you have a cool idea, you've tested it, and people are buying into your product. Now you can have a different conversation with potential investors because people can bank on that. In order to attract investors, you need to demonstrate traction.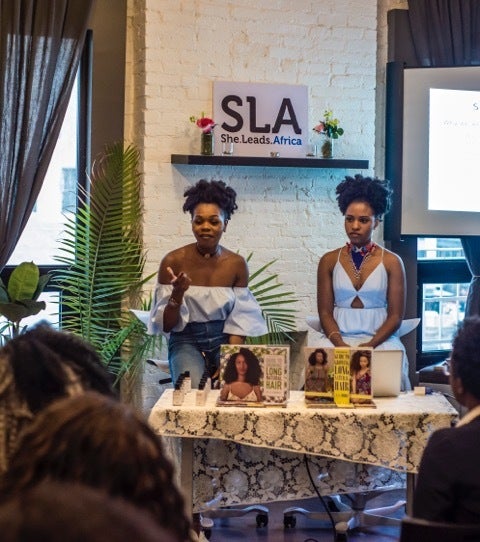 There has been a lot of dialogue on the economic value of women starting businesses with organizations, such as The Tory Burch Foundation and Chime for Change. In your experience, what do female entrepreneurs offer the economy that their male counterparts may not be able to?
Women build different types of businesses. Entrepreneurs exist to solve problems. Usually, the problems that you seek to solve, you can relate to and understand. There's a reason why a college student created Facebook, and a much older person created LinkedIn. The problems and experiences that each have are different. Women and men have slightly different problems. Women create businesses that are related to their experiences as women. For example, one of the entrepreneurs that we worked with created foldable ballet flats. She thought "I wear my heels to club, and midway through the night, I'm dying. I want something that I can change into and that will fit in my bag."
That's not to say that women can't make products for men. But, a lot of the business that we see are targeting the female market. These products haven't been created by men, because they may have never encountered the problem.
In addition to being a problem solver, what attributes do entrepreneurs need to have?
A high tolerance for adversity. I always read about people who started companies and their businesses just popped off. It doesn't work like that. Every day there are problems. You have to been someone who is tenacious. That doesn't mean you don't have your moments when you break down and cry. But, you have to be able to sit down, cry your eyes out, wipe your face, and then pull out your laptop and type away.
I think most people think that entrepreneurs are immune to adversity. It's not about being immune to it. It's about being able to absorb it, and continue to fight.
You also have to be really creative. When most people start their business they won't have that much money. So, you have to be able to think of creative ways to make your money stretch. In the beginning, you might be doing a lot of partnerships, so you can pay less for the services that you need. For us, we might say "I can't pay for a photographer, but I have a huge social following. If you do our photographs at a discounted price, we'll shout you out on social media." Being able to get things for little or no money is incredibly important.
I'm sure that starting a company, especially one aimed at supporting black female entrepreneurs, has not been easy. What's kept you going?
It's really important to a vision of what you want your life to be. That's what keeps you going. When you get to a point when you're scared and the process sucks, you have the vision.
Do what you have to do to get to where you want to go. Sometimes that means that you have to do things that suck. It's really important to understand what it takes to achieve your vision, and actually do that. Even if that means that you have to slave away at crappy jobs for a few years.
Calling all HuffPost superfans!
Sign up for membership to become a founding member and help shape HuffPost's next chapter
This post was published on the now-closed HuffPost Contributor platform. Contributors control their own work and posted freely to our site. If you need to flag this entry as abusive,
send us an email
.