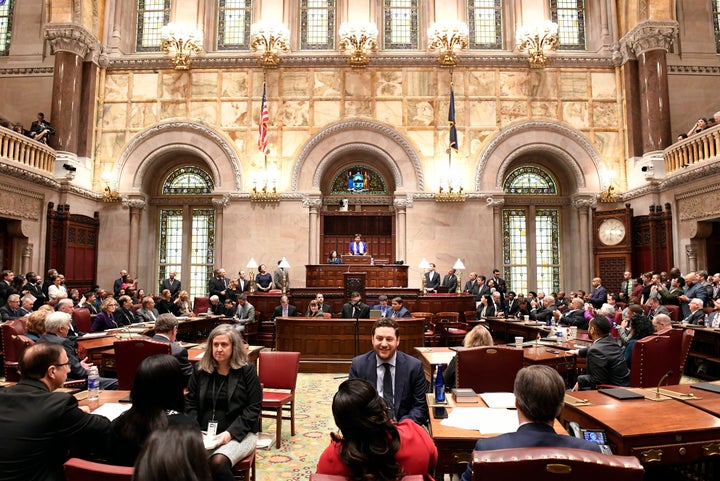 Erica Vladimer left New York State politics in 2015 after she was sexually assaulted by a state senator, she alleged in an interview with HuffPost last year. After finally telling her story, Vladimer has returned to the political sphere to help end a pervasive culture of sexual harassment within New York's Capitol.
On April 1, 2015, Vladimer went to a bar with her colleagues and former Democratic state Sen. Jeff Klein following the passage of the year's state budget. While outside smoking a cigarette, Vladimer said Klein forcefully kissed her. She said she could taste his cigarette in her mouth.
"All of a sudden there was a hand on the back of my head and he shoved his tongue down my throat," she told HuffPost last January. "In my head it lasted forever, I don't think it lasted even three seconds."
After telling her story, Gov. Andrew Cuomo called on the Joint Commission on Public Ethics (JCOPE) to open an investigation, though if the commission ever came to a conclusion, it was never publicly released. Klein, meanwhile, lost his re-election last September to newcomer Bronx Democrat Alessandra Biaggi. 
Vladimer now leads The Sexual Harassment Working Group together with six other former New York State Legislature staffers who all experienced, witnessed or reported sexual harassment while working for the state. The group, established early last year, has called for public hearings around sexual harassment and drafted policies that have already been introduced in legislative bills within the Assembly and state Senate. 
"We're here to remind our elected officials that this is still a serious issue that needs to be taken care of, and we're ready to take it on and they should be too," Vladimer told HuffPost of the working group.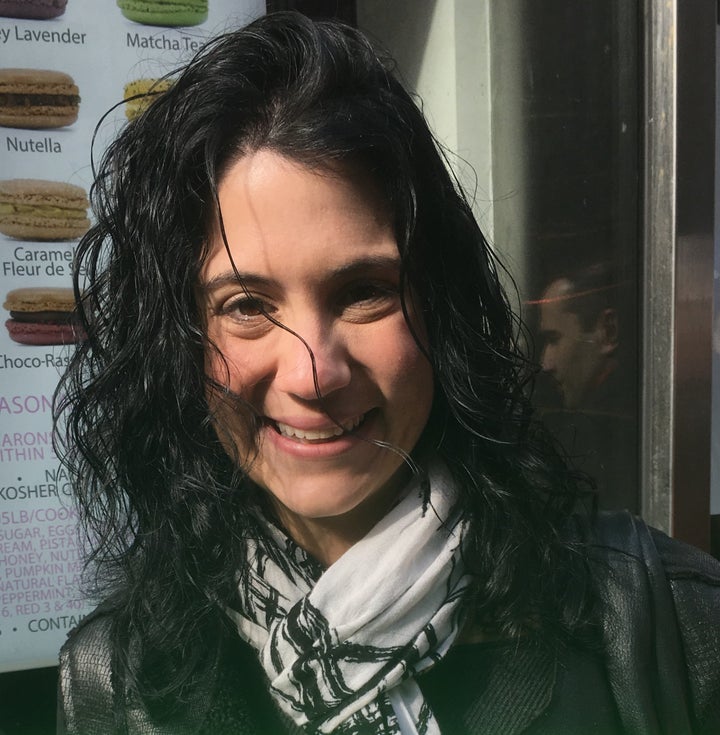 It's about time. For years, Albany has had a long and embarrassing track record of people in power being accused ― and in some cases convicted ― of sexual violence or harassment. Aide Michael Boxley was arrested in 2003 for a rape case and later pleaded guilty to sexual misconduct. In 2009, former State Senate member Hiram Monserrate was convicted of domestic violence. Democratic New York State Assemblyman Vito Lopez resigned in 2013 over allegations of sexual harassment made by former aides. Former Assemblyman Micah Kellner was also accused of sexually harassing an aide that same year, and Assembly lawyer Bill Collins was forced to step down after it was found he failed to investigate the serious claim. Rodney Powis, the chief of staff for state Sen. Simcha Felder, enrolled in an alcohol treatment program last October after he was accused of groping and harassing a female lobbyist. The list goes on.
But with the help of the Sexual Harassment Working Group, along with state Assembly and Senate leaders, there's reason to be optimistic that the culture of harassment could change. Six new bills have been introduced this year by Democratic Assemblywoman Aravella Simotas and Sen. Biaggi to combat sexual harassment, including a bill that would mandate all state employees complete annual bystander intervention training, another bill that would require settlement agreements related to sexual harassment or assault (along with discrimination) to be disclosed to the New York State Attorney General's office, and another bill that would extend the time to file a sexual harassment or discrimination complaint with the NYS Human Rights Division by two years.
"I believe these are really comprehensive, bipartisan bills that every elected official, including Gov. Cuomo, should be getting behind," Vladimer said.
The working group hopes to hold state hearings on sexual harassment that have until recently gone ignored by the Republican party that once controlled the Senate Ethics Committee. But freshman senator Biaggi will now be taking the mantle as the chair of the committee, and she said addressing sexual harassment will be a priority.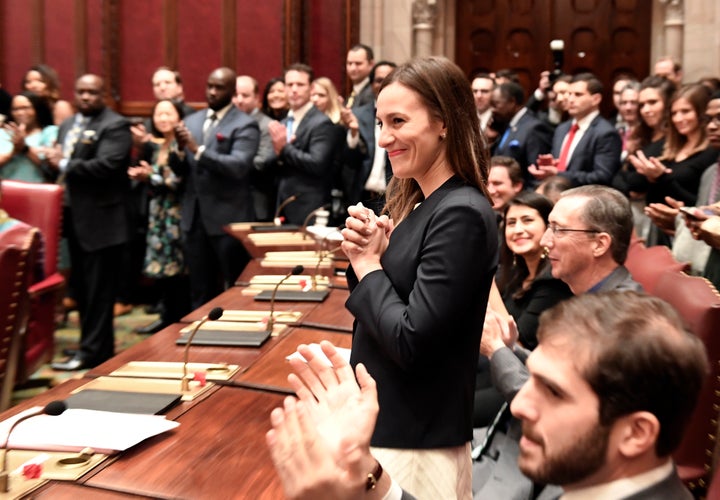 "It's not a surprise to anyone that sexual harassment is and has been really rampant in Albany, and one of the ways to lessen that is to not only have it be taken seriously, but have proper procedures and protocols when this does happen," Biaggi told HuffPost.
Biaggi specifically criticized the length of time it takes for an investigation into sexual harassment to be completed. Vladimer says she doesn't know what came of the JCOPE investigation into her complaint against Klein. And in 2017, former Assemblyman Steve McLaughlin was sanctioned in the Assembly for sexual harassment, but only after a 17-month investigation. Biaggi said she hopes to speed up future investigations.
"If six months ago resolutions came for any of these women [accusers], we wouldn't be asking if they're credible," Biaggi said. "But we're left with no information, which sometimes can be interpreted as the accusers being not true. For me that's the most troubling aspect of this." 
"These women are very credible, and the time extended to complete an investigation reduces their credibility and that's not fair," she added.
Vladimer has always maintained that telling the story of her alleged assault wasn't simply for her, but for other women who may not have felt comfortable with sharing their own stories. 
"This wasn't just about telling my story, this was about using my story to reach other victims to work together and create the change we know is necessary and is yet to happen," she said.
There's still a long way to go, as Gov. Cuomo made painfully clear earlier this month on the same day Sen. Andrea Stewart-Cousins (D-Yonkers) made history when she became the first woman ― and the first black woman ― to lead the legislative house in New York's Capitol. During a gaggle with reporters that same day, Cuomo complained of reporters being too close.
"We need space, or I'll bring you all up on charges under the Me Too movement," the governor said. 
Vladimer wasn't impressed.
"When you diminish experiences and turn sexual harassment into a joke, no victim will ever feel that much better coming forward or feel they'll be taken seriously," she said. "And culture can't change until the top does, and you can't get higher than governor of the state."
Calling all HuffPost superfans!
Sign up for membership to become a founding member and help shape HuffPost's next chapter