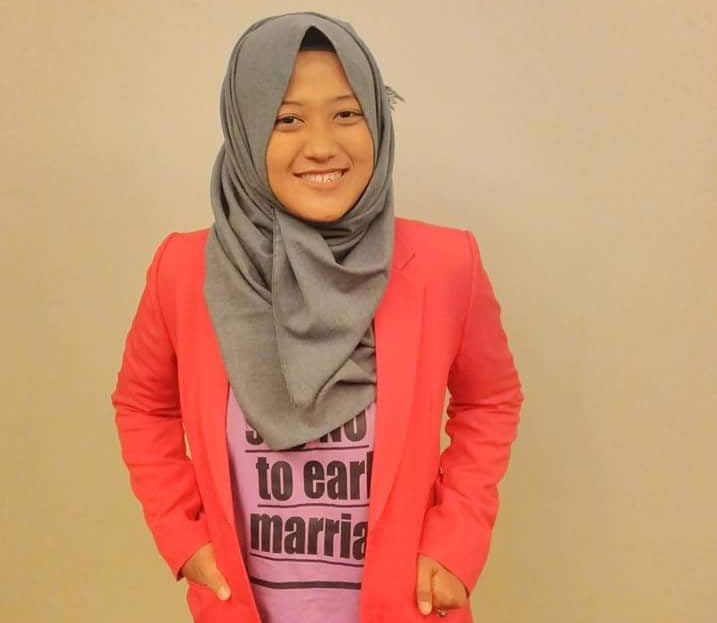 At the age 13, Sanita stopped her own child marriage.
She was too young to wed, and determined to stay in school, but understood her parent's financial challenge - her marriage was being arranged to reduce the economic burden on the family.
Sanita was able to convince her parents to call off the arranged marriage by offering to pay back all of the money they had invested in her childhood.
An education would afford her opportunities and a chance to do something meaningful with her life, she told her family.
Eventually, they agreed. Now, a decade later, Sanita (22) is a champion for girls' rights and a role model in her community; and she's determined to help other girls live to their fullest potential.
In May 2017, Sanita represented Indonesia at the Asian Development Bank's 5th Annual Asian Youth Forum , where she urged experts and thought leaders to engage youth in their efforts to tackle some of the major violations that young people, particularly girls, experience in Asia and the Pacific every day.
Sanita shares her story below:
Becoming a girls' rights advocate
When I was young, my village was in a very remote area. We had a few books and no computers.
When I was 13 years old, my family tried to marry me off because they were unable to look after me; my dad was a carpenter and my mom sold groceries – we did not have much money.
I asked my parents, 'how much am I worth?'
I later responded, 'If you stop the marriage and let me continue with my education, I will pay back all of the money that you spent on me. If you force me to marry, then nothing will come of me'.
Eventually, my parents agreed to call off the marriage and let me stay in school. Now, I want to say to girls: 'say no to marriage and be brave. The only solution for girls to avoid marriage is through an education.'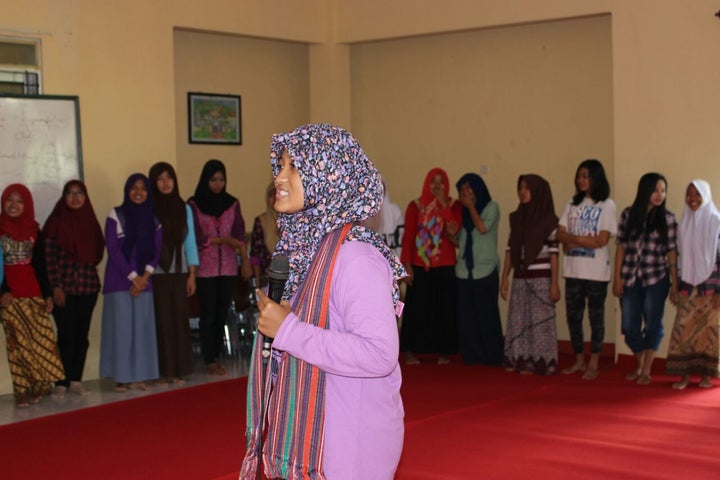 I was almost a victim of child marriage, and I saw how other girls fell prey to these acts, so I thought, 'life should not be like this for young people. I must do something'.
Before attending the Asian Youth Forum, I explained to my parents all of the things that I had been able to achieve as a result of my schooling.
I don't think they realised, for example, that I paid for my University fees on my own, and that I was traveling to Japan to meet with members of the Asian Development Bank to promote girls' rights. Because of my achievements, I think my parents now understand and truly believe that they made the right decision.
Perceptions have also changed in my community. People now ask my parents, 'why are men not proposing to Sinita?'
'She must have too much value,' they respond.
Whenever I go to my village in Central Java, Indonesia, other parents tell their children, 'you must be like Sanita. She is brave, smart and graduated from University'.
In order to stop child marriage, we need to change the mind-sets of religious and community leaders. In my village, religion and culture are the pillars of our community.
We must also empower women and girls, not just through education, but also through skills and training. Often, girls are not educated or skilled, so they think marriage is their only option.
The last way to tackle marriage is by changing laws. In Indonesia, we lead with our religion and culture, but I believe the Government must ensure that laws are comprehensive and are enforced properly.
For the last two years, the Youth Coalition 18+ and the Youth Coalition for Girls – an 80-member group representing 20 youth organisations across Indonesia – has urged legislators to increase the age of child marriage from 16 to 18 years of age.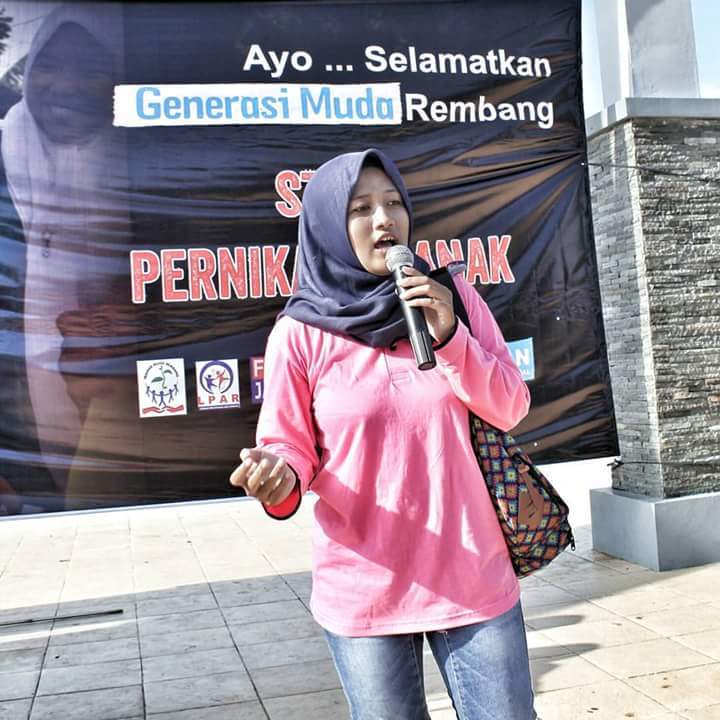 Governments must work with youth to tackle social issues
Government needs to care about young people. In Indonesia, we make up more than 30 percent of the population. They have to involve us.
Youth should be involved in the planning, implementation, monitoring and evaluation of all youth-related programmes. Programmes designed to help young people are often led by adults. Why are we not involved?
But, now we have a strategy to change the mindset of our Government: we use action and data. As a result of our efforts, the Youth Ministry in Indonesia is involving us to develop national strategy plans to promote and protect child rights.
Forming a coalition for girls
In 2016, we agreed to start a youth coalition and bridge our nation-wide efforts. Plan International provided the knowledge, facilitation experience and access to the right people. The end goal of our Youth Coalition for Girls is to drive girls' rights and gender equality.
We want to strengthen the capacity of youth coalition members to advocate with government, so that they can feel confident and take action. It's an example of how we can achieve meaningful participation: we can input into the political system and help design programmes that impact our lives.
Coming together as a region
By bringing young people together through events like the Asian Youth Forum, we understand that we're more alike than we realise. There is a spirit in Asia-Pacific to create a better world.
It's a feeling of unification, as we're all dealing with the same issues like child marriage, education and unemployment.
Now, we have to work together to come up with solutions to ensure all girls have the same opportunity and a chance to live their life to the fullest potential. No girl must have to drop out of school and marry at the age of 13 - a life that I narrowly missed had I not stood up for my rights and demanded a better future.
About the Youth Coalition for Girls in Indonesia:
In March 2017, Plan International Indonesia supported the official launch of the Youth Coalition for Girls. The coalition will expand into 11 provinces, so youth can engage with governments at all levels and promote Sustainable Development Goal (SDG) number 5, which calls for the achievement of gender equality and empowerment of women and girls.
Sanita from Central Java, Indonesia, is an alumna of Plan International's youth advisory panel and Vice President of the Youth Coalition for Girls in Indonesia.
Popular in the Community