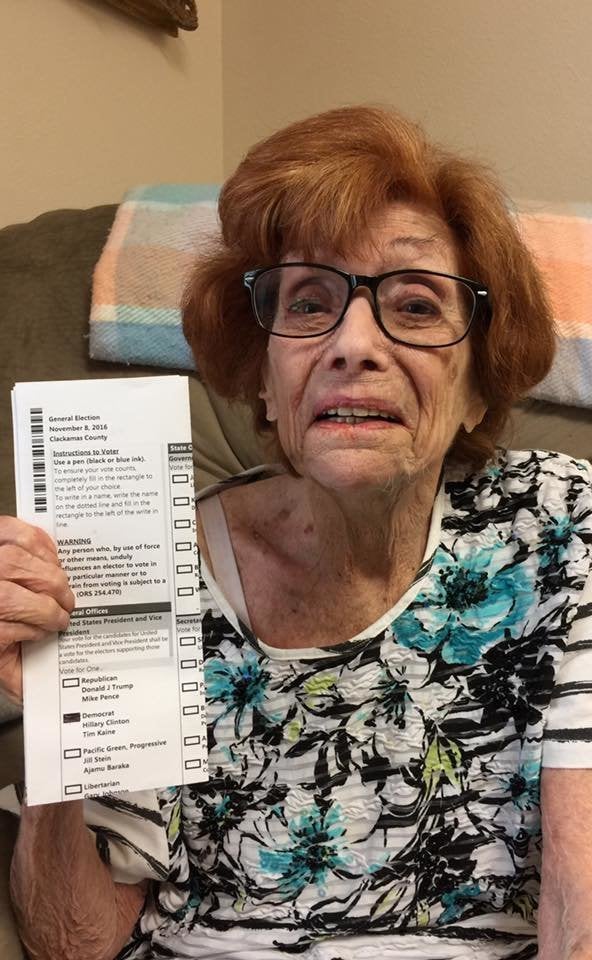 Scott Harris's Facebook post about his 90-year-old mother Anita Harris casting a mail-in ballot for Hillary Clinton and then dying a few days later has launched a blizzard of internet love. He posted on the not-so-secret-anymore Facebook group National Pantsuit Day on Nov. 2, where Clinton supporters showered him with sympathy and support.
Here's a screen grab of what he said:
My mom. Voting for HRC. She waited 90 years. She passed away last night. She'll be cheering from above Tuesday nite. 😢✌🏼️👼🏼
He told The Huffington Post that his mother had been ill and in hospice for the past eight months. And that he never envisioned that his post would blow up.
"My brother and I are overwhelmed at all the responses to a simple picture. What is amazing is that human kindness still exists within this contentious election. It reminds me of people stopping and taking off a hat as a funeral procession passed by. Honoring a complete stranger. Just shows Love Trumps Hate." To date, his original post has garnered more than 2,500 condolence comments.
He posted again yesterday, saying: "To everyone who has taken a moment to send condolences on my mom's passing after her vote: My family is intimately involved in the HRC campaign. We are spread out over the nation with family and friends. I cannot express how my family is overwhelmed by the responses. We are utterly shocked that you all have taken time to simply make a condolence. Mom was a "Roosevelt Dem" as she would say. And damn proud of it. You all have eased the broken hearts of a family and given mom the greatest gift of going viral with her simple statement. Thank you all. Onward and upward!"
Harris told HuffPost: "Frankly I can't think of a better sendoff for mom than going viral. She always was a bit of an attention-seeker. LOL." Anita Harris didn't want a service, her son said. "She just wanted us to go eat great Chinese food so when we do we will toast her and HRC."
Membership in the National Pantsuit Day group is by invitation only and is intended for "likeminded, pro-Hillary nasty women and bad hombres," according to its mission statement.
No infiltrators, please. And keep your pantsuit handy.
Related
Before You Go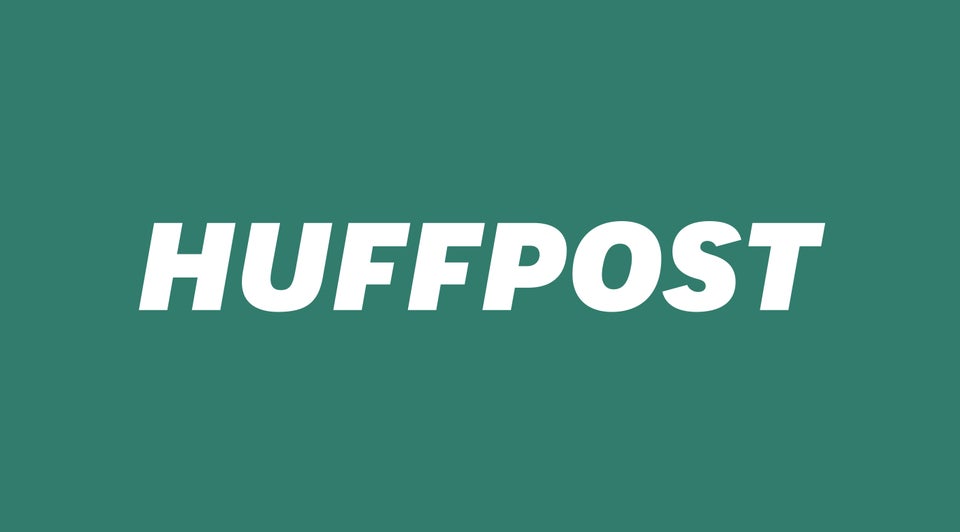 #TrumpAHorrorMovie Scares The Living Daylights Out Of Twitter
Popular in the Community