In domestic adoption, there are three people in the adoption triad, each with a unique perspective: the adoptee, the birth parents and the adoptive parent. Most of the stories we hear are from the perspective of adoptive parents. I recently had the chance to interview a woman who is both an adoptee and a birth mother - she was adopted at birth and later placed a child for adoption herself. I'm very grateful that she offered to share her story with us.
Growing up as an adoptee with a closed adoption and not knowing you your birth mother was, did you wonder about her and want to meet her?
Yes, I think I always had a curiosity about my birth mother. Naturally, I think most adoptees do. I wondered if I had similar features or characteristics to her. My mom said I always knew I was adopted but not once did I ever feel adopted. I was never treated any different or less than by my parents or other siblings. If anything I was the youngest and heard I was spoiled - so they say.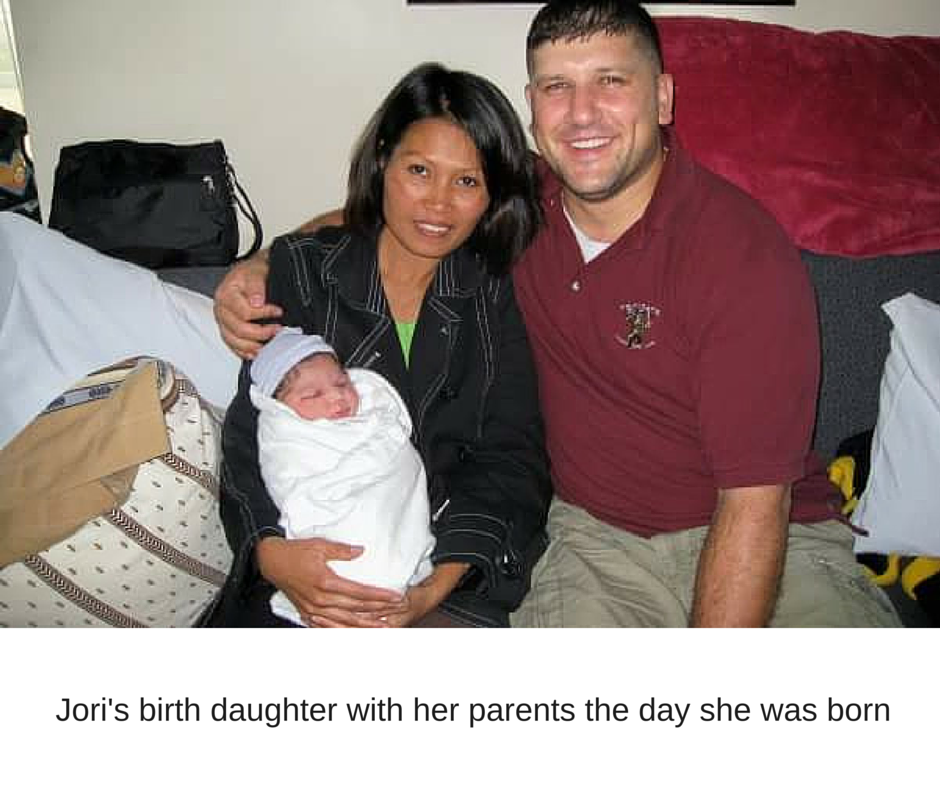 Later in your life, you became pregnant and decided to place your baby for adoption. Tell us about that.
When I became pregnant, I was 20 and a full time college student athlete. I didn't have a job. I wasn't financially stable. The birth father wasn't permanently in the picture. For me, the main two options I considered were: to be a single parent or place my baby for adoption. I think the positive experience that I had had with adoption as an adoptee played a major role in my decision. I knew that the baby that I was carrying deserved so much more than what I could provide at that time in my life. It also helped that my parents and family were extremely supportive. I had had a closed adoption at birth and didn't know who my birth mother was, but I knew that I wanted an open adoption for my baby, where she could easily pick up the phone and call me and where I could watch her grow up.
After you placed your baby for adoption and became a birth mother yourself, I understand you decided to try to find your own birth mother. Can you share what happened next?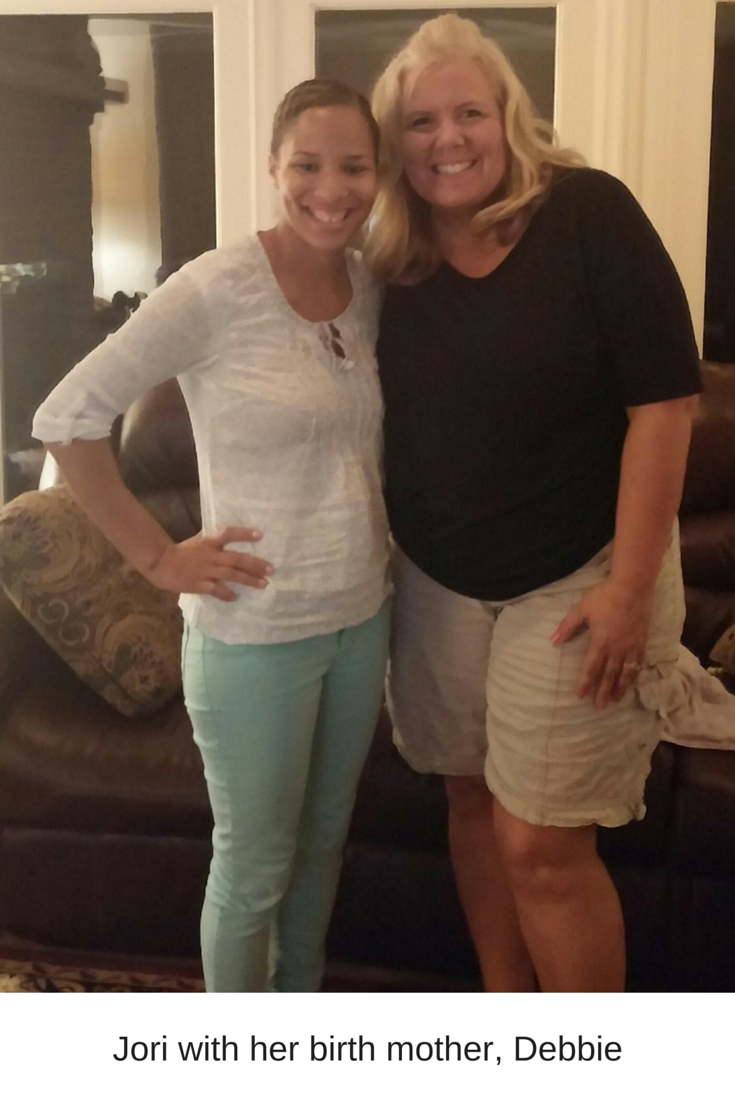 I have always dreamed of finding and reuniting with my birth mother, but I knew realistically with having a closed adoption my chances were very slim finding her. But six months after placing my daughter for adoption, God just kept putting it on my heart to search for her. One night, I was looking at my baby book that my mom had put together for me and it included some adoption papers that I had seen a million times. However, on this particular night, there was a name that I had never noticed before. It was my birth mother's name. I jumped on the internet and did a white pages search in my state because I knew she was also from the same state. Approximately 11 names and phone numbers popped up on my screen. So I took a deep breath and called the first number listed, unsure what I would even say if someone were to pick up on the other end. To my surprise, an elderly man with a kind voiced answered. I asked him if he could be related to the person whose name was on the paper I had, and he replied 'well yes, that is my daughter's maiden name. What can I do for you?' I thought to myself, 'here goes nothing' and I blurted out that I was adopted and I thought she could be my birth mother. He was silent for a moment and said 'well she did place a baby for adoption a number of years ago.' I couldn't believe it. After we shared a few more details, he said 'I think you are talking to your biological grandfather.' That first number I called was my biological grandparent's house, which was only 45 minutes from where I grew up.
Tell me about your current relationship with your birth mother, and also your current relationship with the child you placed for adoption?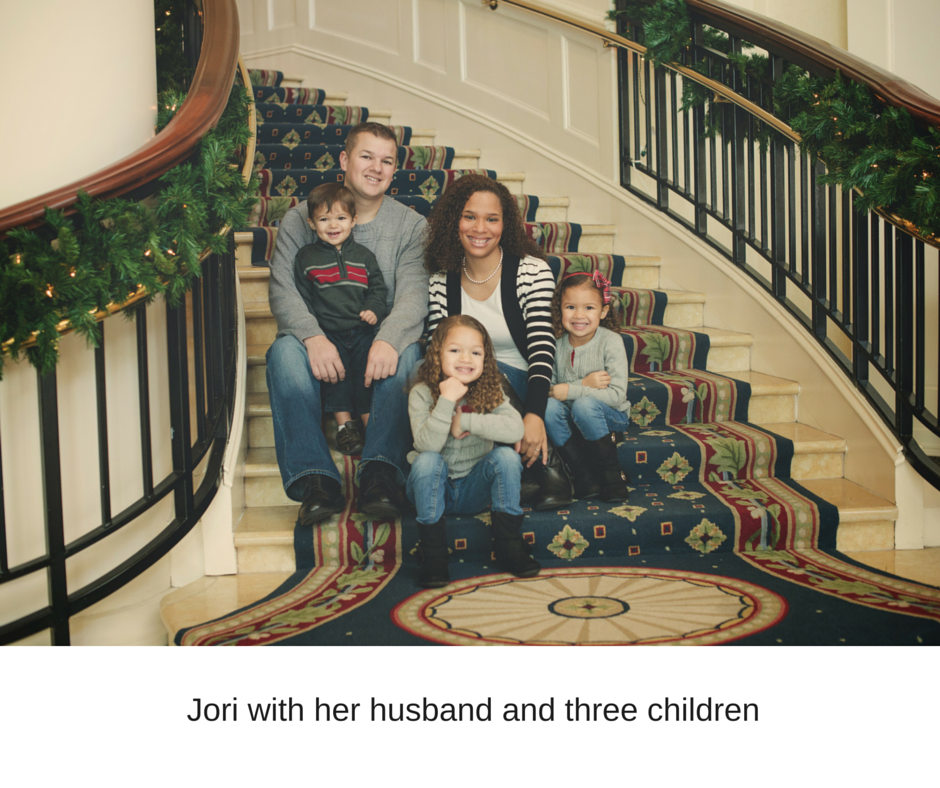 I found and reunited with my birth mother on Birth Mothers Day in May 2009. It was such a surreal experience for me. That void that I had in my heart was now whole. Our relationship is really good, still learning about one another and figuring out time for each other in our busy adult lives. I love talking and visiting with her family and my biological grandparents.
My birth daughter and her family have always lived many states away but they have always tried to include me in their lives. Now that I am a mom to young kids, life is busy just as I know hers is. We skype, send pictures, and do visits when our busy lives allow it. She knows who I am to her and I love that. I am like an aunt to all of their children.
What have been the best parts of your relationship with adoption and what have been the hardest parts?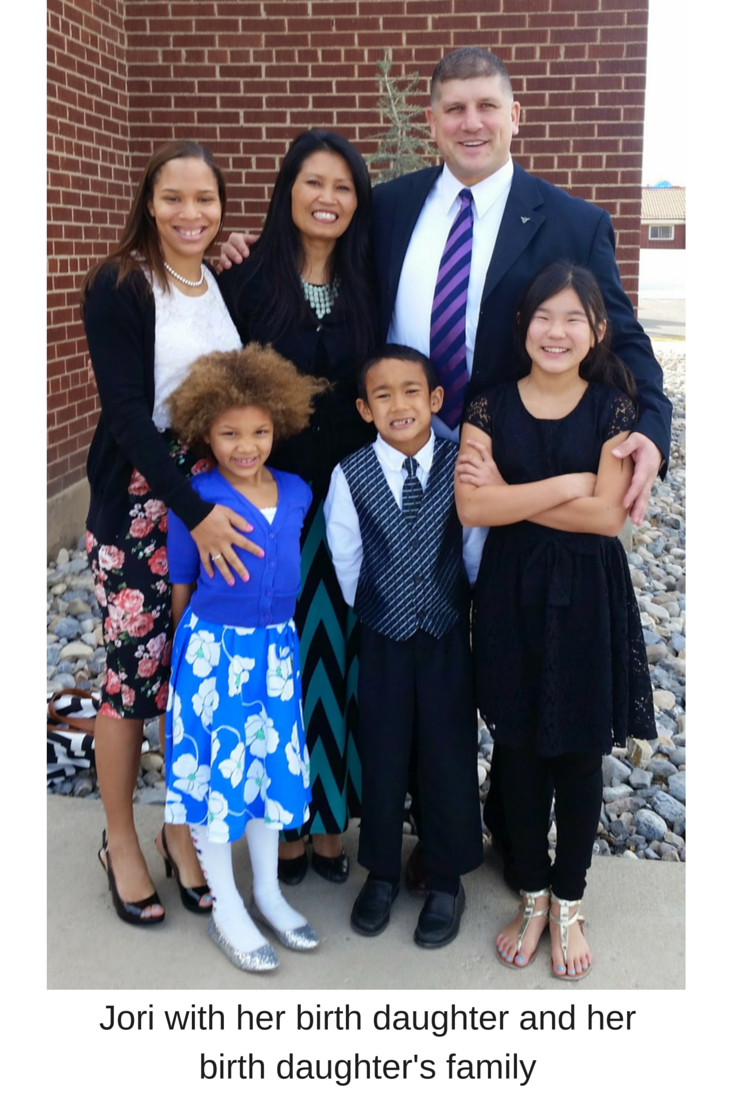 Adoption has always been a part of my story. The magnitude of what adoption means to me in my life is complex. It is a rollercoaster with ups and downs, but to me the joy and love outweighs the grief and sad moments in my adoption journey. It is in those hard moments when I miss that sweet little girl and wish she were here with me that I remember why I chose adoption and I know that it was all worth it.
What is something you wished people knew about birth mothers and adoption?
I wish people knew that birth mothers are all around you. We are ordinary people who took a difficult, complex, sometimes negative situation and turned it into something bittersweet. We did not give up our babies because we didn't want to parent. We wanted to give them the best fighting chance at life. Adoption is born with one heart breaking and one healing all for the love of a baby. Adoption is love. Adoption is sacrifice. Adoption is family.
Calling all HuffPost superfans!
Sign up for membership to become a founding member and help shape HuffPost's next chapter