She posted a reflection titled "Confessions Of A Red Headed Reporter" detailing her escapades going "bra-less during a live broadcast," her "ability to contort my body into a position that makes me appear much skinnier in front of the camera than I actually am" and her occasional "naps in the news car." Three days later, Allen says, her employer, ABC affiliate WAAY-TV, terminated her "without cause."
This post was taken down because I was momentarily misguided about who I am and what I stand for. To clarify, I make no apologies for the following re-post. It's funny, satirical and will likely offend some of the more conservative folks. But it isn't fake and its a genuine look into my slightly twisted psyche.

Here's the thing, I've vowed to always fight for the right of free expression. It's allowed, no matter what the profession. I pride myself in having earned the respect of many because I make no apologies for the truth and hold nothing back. I don't fight for things because they serve me, I fight for them because they are right. Sources trust me because I am an unadulterated version of the truth. I won't ever bend just because its popular to do so and I'm not bending now.
After her termination, Allen told The Huntsville Times/al.com that she isn't pleased with the national attention her post -- and her alleged bra-lessness -- have received. "I do not want to be a joke," Allen said. "I am a journalist through and through. I believe in what I do. I believe that as a journalist, I should be a watchdog. I should be a protector of people's rights."
To Allen's credit, she's taking the media circus surrounding her situation in stride. "Guess I can cross 'become a ridiculous Internet sensation at the mercy of speculation & nonsense' off my #BucketList," she tweeted on Tuesday.
Related
Before You Go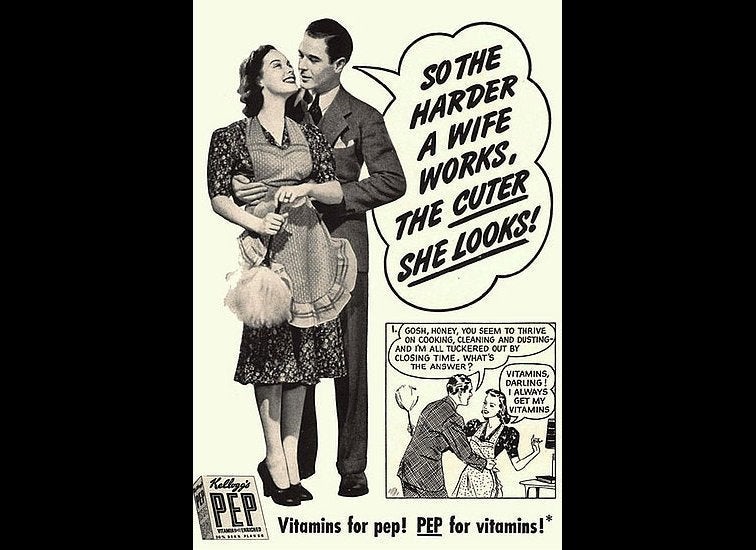 Sexist Vintage Ads
Popular in the Community