Shea Moisture has, yet again, highlighted the ways in which the beauty industry marginalizes women of color.
In their second ad for their #BreakTheWalls campaign to promote the more than 150 products it has for all hair types, Shea Moisture challenges the way brands use the word "normal" to label hair products.
Starring women like vlogger Naptural85, model Kendall Keith, blogger StyledByAle and others who help to narrate the commercial which aims to highlight and challenge big beauty's destructive notion of what normal hair is and isn't.
"You can't live in America and not be aware of the double standard when it comes to beauty," one woman said in the commercial.
In a behind the scenes video the hair and skin care company posted on its Instagram, founder and CEO Richelieu Dennis said that going against the traditional idea of "normal" beauty is a part of its mission.
"It's always been about including everyone, about celebrating everyone and celebrating everyone's differences," he said in the video below. In a press release, Dennis added, "With 'What's Normal?' we are confronting the mental walls that encourage us to force-fit ourselves and others into falsely constructed beauty and 'good hair' ideals. By questioning the very concept of a normal standard, especially as it applies to beauty and to hair type or texture, we can begin to see how arbitrary, narrow and potentially destructive it is and course-correct ourselves on a path to where everybody gets love."
In addition to the ad campaign,
Many of the issues that the ad campaign addresses deals with issues that Perception Institute, a consortium of social scientists led by Executive Director Alexis McGill Johnson, examine in their new independent study. They've conducted the first ever implicit association test for hair which analyzes "the ways in which black women experience implicit bias based on their hair."
"While hundreds of studies over the last two decades have confirmed that we all have racial and gender implicit biases, which are rooted in pervasive societal stereotypes, to date, no one has examined implicit biases linked to hairstyles worn by black women," Johnson said in a statement to HuffPost. "This study confirms what we've always known: decisions about black women's hair are inextricably tied to societal norms about beauty, professionalism, and blackness, and have substantial social and professional implications."
Shea Moisture's founder said that he is looking forward to the changes Perception Institute's study could bring.
"With increasing headlines around the world highlighting natural hair restrictions and intolerance in the workplace, schools and society at-large, it is critical that as a society we understand hair bias and the role it plays in how we view others, the value we place on them and our expectations of them to fit into a singular view of 'normal,'" Dennis said in a press release. "My hope is that the insights gleaned from this seminal study will be a turning point in the beauty industry's evolution from making people feel good about themselves to also transforming how they see – and thus treat – themselves and others."
The company's powerful stance urges the beauty industry to "open it's eyes" and recognize that "all hair is good hair." Whether it's curly, tight, zigzagged, wavy or straight, as said by one woman in the video, "Normal hair is the hair that grows out of your head."
Check out the full Shea Moisture commercial above.
Editor's note: A previous version of this story erroneously stated that Shea Moisture collaborated with Perception Institute for their study. Perception Institute conducted an independent study.
Before You Go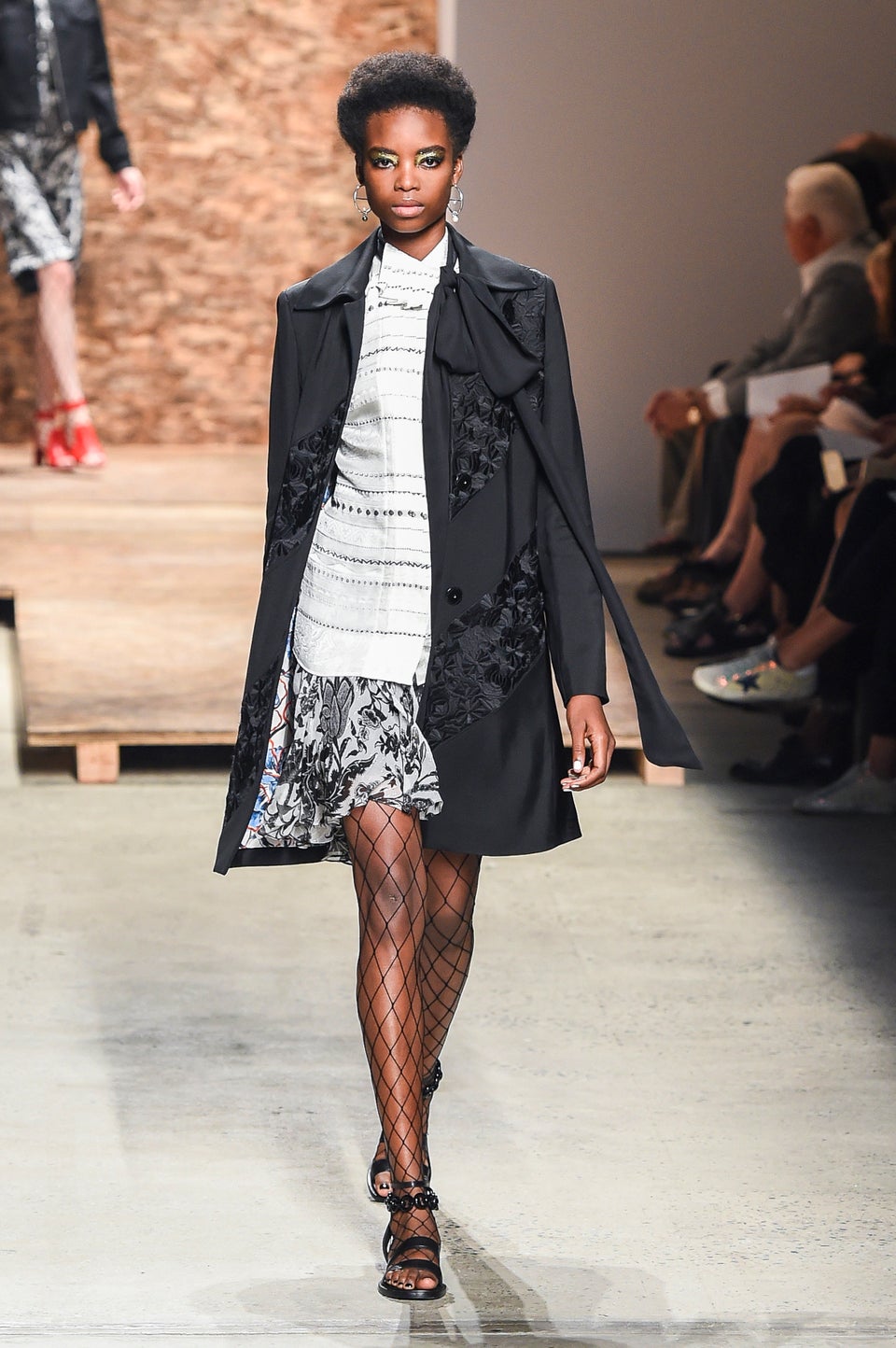 NYFW Spring 2016: Natural Hair Moments
Popular in the Community