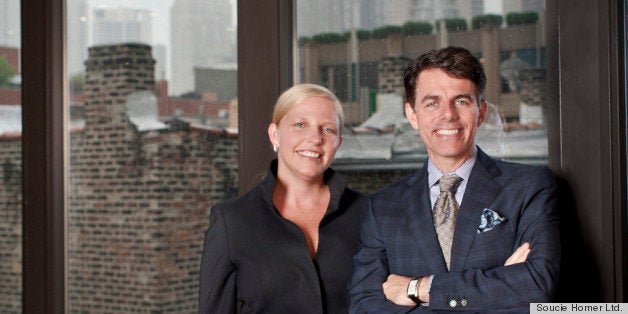 With their extensive training and professional experience, we were eager to pick their brains for design tips. Check out our interview with the duo for the dos and don'ts of designing our spaces.
The Huffington Post: What do you anticipate will be the hot trends in the coming months?
Shea Soucie: Martin and I just attended the Leaders of Design Conference in Berlin, where one of our biggest takeaways was the emerging importance of things that are hand-crafted from natural materials.
Martin Horner: People are yearning for evidence of a human hand, whether in fabric, furniture or ceramics. Folding –- of paper, leather, fabric, clay -– is also going to be big. We're also sensing a trend toward hand-me-down design, meaning that people are beginning to pay more attention to detail, and to craft. They're thinking in terms of permanence –- what are the future heirlooms they're going to leave their kids?
HP: Do you each have a signature element you like to incorporate in every project?
MH: I love to accessorize a room with Linda O'Connor pillows. She fashions them out of antique textiles that are interpreted in a uniquely modern way. Her pillows are one-of-a-kind artworks.
SS: For me, continuity of architectural detailing is important. It's not a thing you can just go out and buy, but it is something that really makes a difference to a project. When it's not there, things just don't feel right.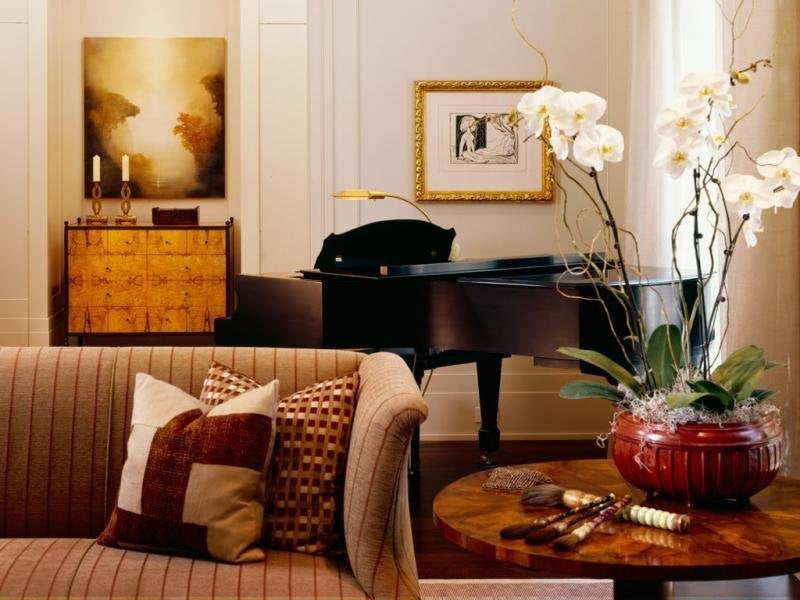 HP: Which design decisions make the biggest impact in a space?
MH: I think one of the most critical aspects of design is lighting. Every room needs a variety of lighting sources, from sconces to recessed light fixtures to chandeliers to floor lamps. The right mix of direct and indirect lighting will allow a room to function effectively and glow, all at the same time.
HP: What's a common mistake that the average homeowner makes in or to their home?
SS: They don't understand scale and proportion. That's how people end up with sofas that look like they're lost and floating at sea in the middle of their family rooms.
HP: What's the one furniture item or accessory that everyone should have in their home?
MH: Collections. They're what personalize a home. My own house is filled with collections I've been gathering since I was in college –- things like vintage crystal decanters and 1920s French porcelain. Even after all these years, I can still tell you where I found each piece, and who I was with when I bought them.
Do you have a home story idea or tip? Email us at homesubmissions@huffingtonpost.com. (PR pitches sent to this address will be ignored.)