The world just got a few ounces cuter.
The Shedd Aquarium in Chicago on Thursday announced the recent hatching of its latest Rockhopper penguin chick, and darn if isn't the cutest thing on two webbed feet.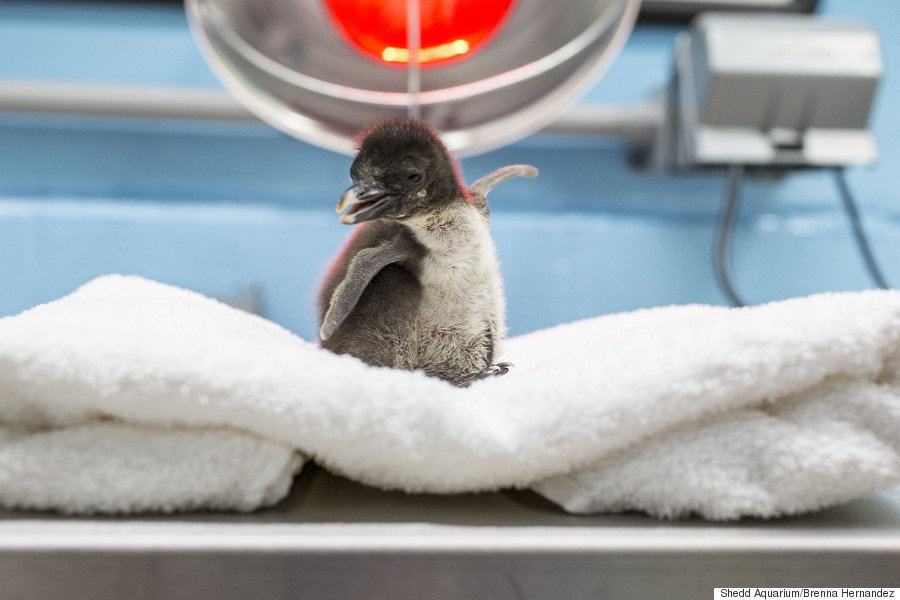 Chick #23 is already a pro at weighing in.
Hatched on June 9, the tiny chick weighed between 57 and 59 grams at birth, but recently tipped the scales at 200 grams,
the aquarium said in a release.
"It is amazing how fast they grow," Christy Sterling, Shedd's assistant supervisor of penguins and sea otters, told The Huffington Post via email. "The chick will grow to adult height within two months!"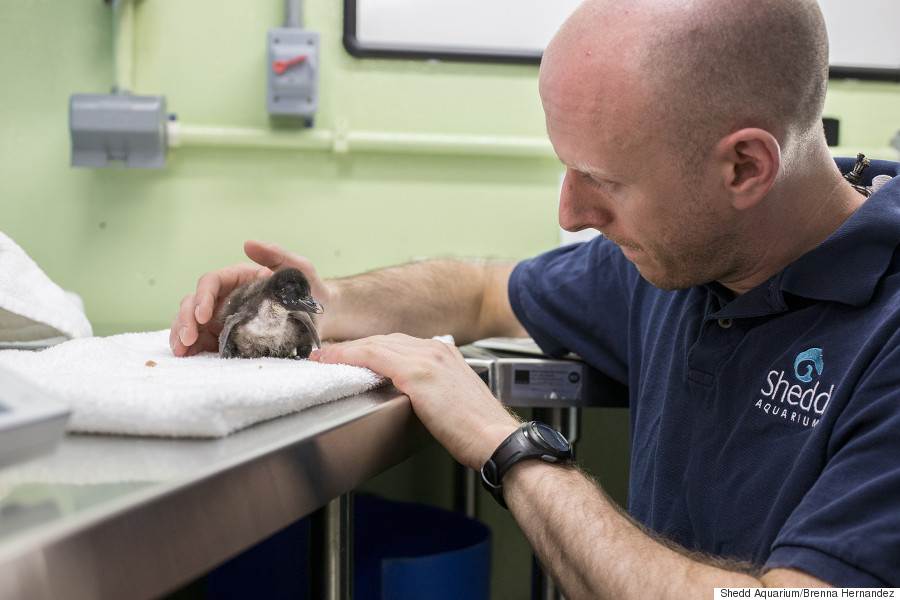 A member of Shedd's animal care staff checks up on the chick as part of his duty as Person With The Best Job On Earth.
Like other penguin species, Rockhoppers are considered a vulnerable group in the wild -- mostly because of people.
"Some of the biggest potential threats to them are from humans, like overfishing and oil spills," Sterling said.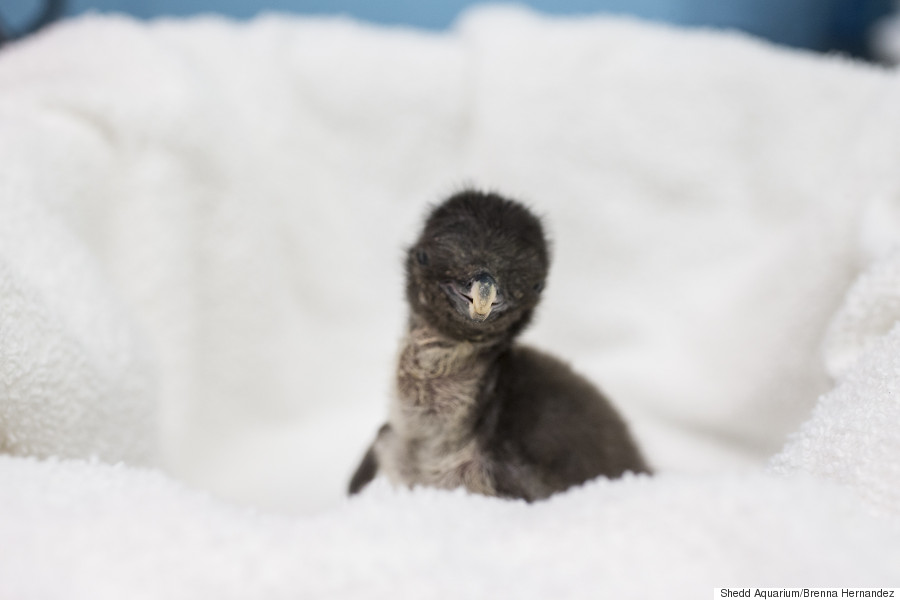 Shedd's newest penguin resident says hello.
Shedd's veterinary staff won't know Chick #23's sex for a few months. The little chick is so named because it is the 23rd Rockhopper chick hatched at the aquarium -- and not for the legendary Chicago Bull, Sterling noted.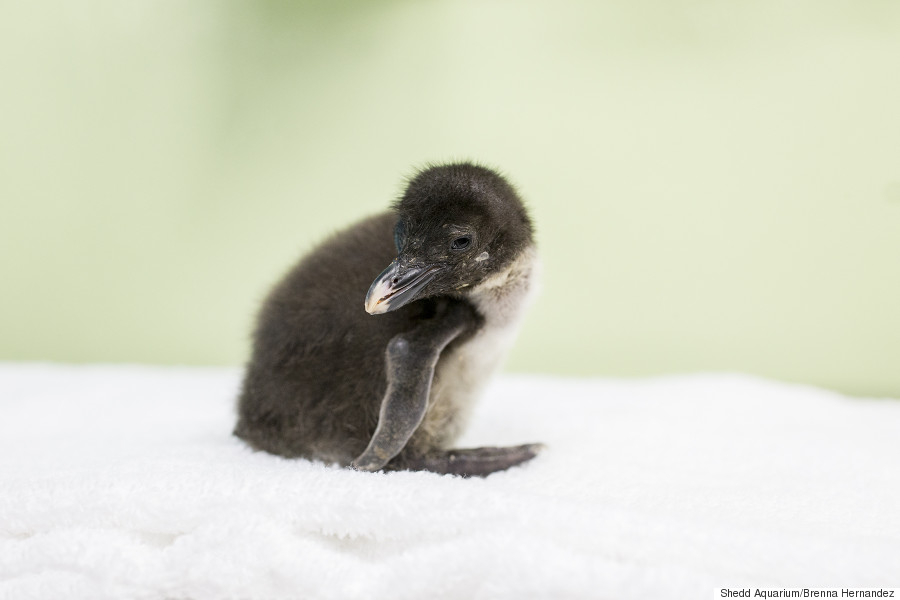 Shedd says the chick is being hand-fed a liquid mixture of herring, krill and vitamins, as well as solid filets of herring and krill. The chick's parents also feed it in the nest.
"Our staff is very excited about the chick, we have our own little nursery here at Shedd: a dolphin calf, young sea otter and penguin chick," Sterling said. "The staff are always trying to catch a glimpse of the chick on exhibit."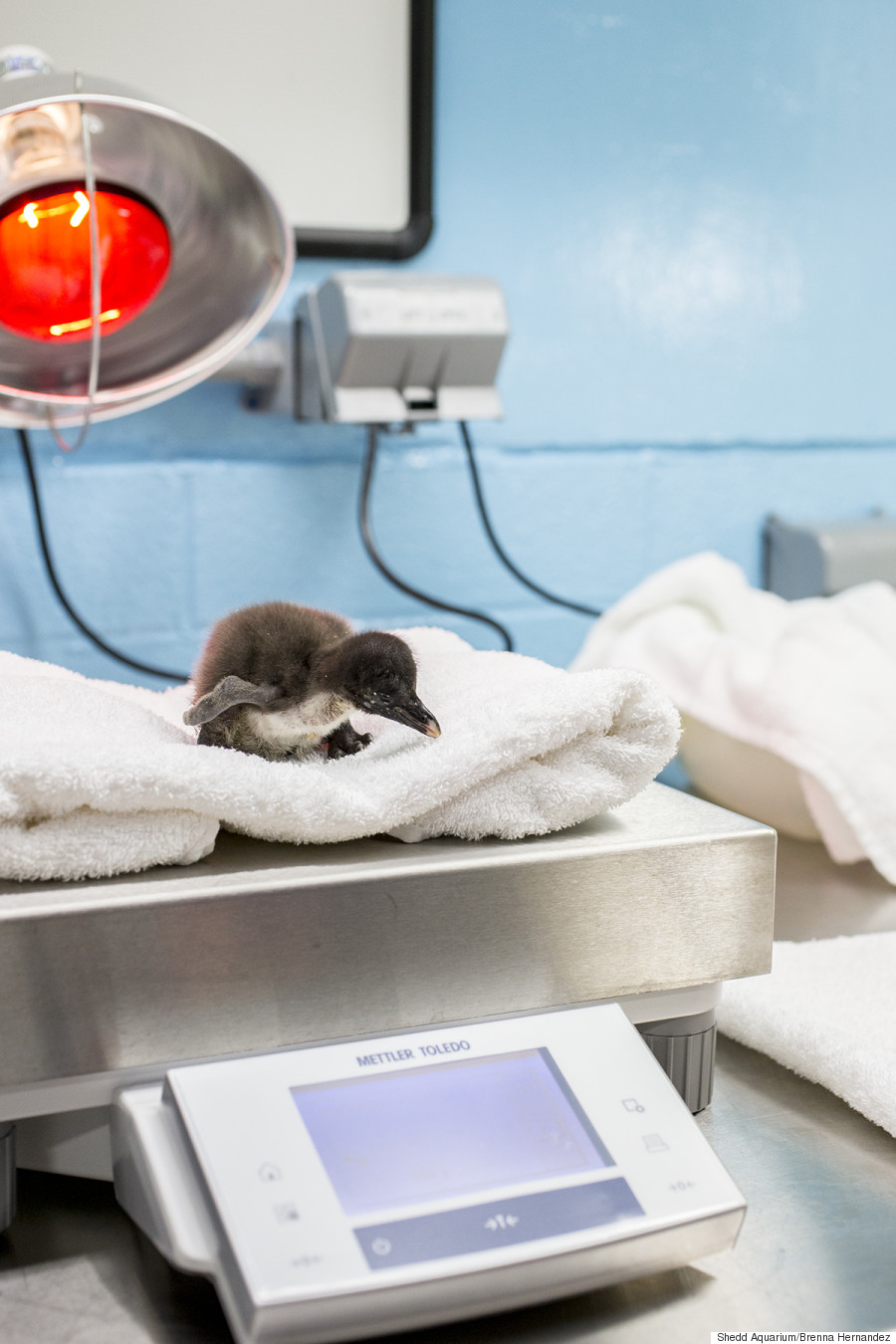 The chick's gender will remain unknown for several months, but the aquarium staff says it has been "hitting all milestones and steadily gaining weight since birth."
Calling all HuffPost superfans!
Sign up for membership to become a founding member and help shape HuffPost's next chapter