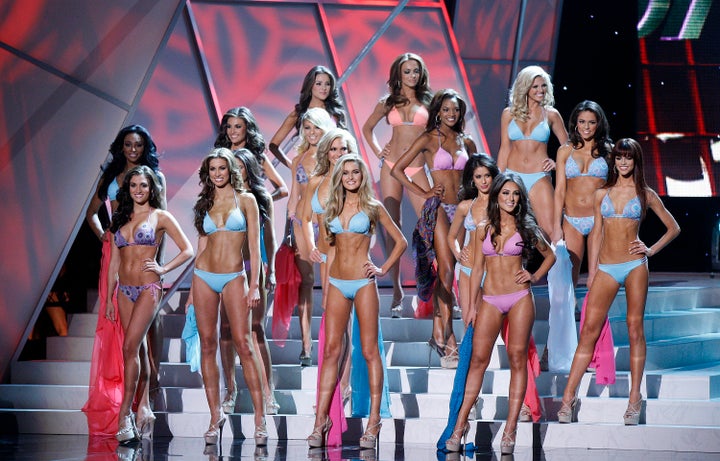 I witnessed another contestant who said she saw the list of the Top 5 BEFORE THE SHOW EVER STARTED proceed to call out in order who the Top 5 were before they were announced on stage. Apparently the morning of June 3rd she saw a folder lying open to a page that said 'FINAL SHOW Telecast, June 3, 2012' and she saw the places for Top 5 already filled in.

Thinking she was just seeing a rehearsal fake top 5 from a previous day she walked away, then realized that it had without a doubt been labeled as the Final Show Telecast, June 3rd. After the Top 16 were called and we were standing backstage she hesitantly said to me and another contestant that she knew who the Top 5 were. I said 'who do you think they will be?' She said that she didn't 'think' she 'knew' because she saw the list that morning. She relayed whose names were on the list. Then we agreed to wait and see if that was indeed the Top 5 called that night.

After it was indeed the Top 5 I knew the show must be rigged; I decided at that moment to distance myself from an organization who did not allow fair play and whose morals did not match my own.
The pageant, which began with 51 contestants, was whittled down to 16 finalists after the show's opening number on Sunday evening. Then, with each portion of the competition (swimsuit, evening gowns and the interview question), the field was narrowed down to ten, then five. Olivia Culpo, Miss Rhode Island USA, was declared the winner.
But Monnin's allegation is that the final five were selected before the pageant even began. Whether or not the contestant who saw the list comes forward, the 27-year-old pageant queen says, she can no longer associate herself with a "system that [...] is dishonest."
In addition, Miss Universe denies any rigging and is taking Monnin to court over her allegation. Donald Trump, who runs the organization, told "Good Morning America," "We're going to be suing her now because she made a charge and she said that it's fixed, and now it turns out that it wasn't fixed [...] she suffers from a thing called loser's remorse." Stay tuned for updates on what may turn into a messy legal battle.
Check out photos from Sunday's Miss USA 2012 pageant: