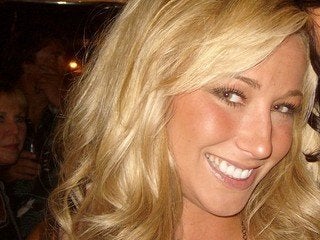 "The birthdays are always really, really tough, I usually spend the day crying," Osborn, 48, told MyFoxTampa.
Authorities discovered Morris' body hours after a reported domestic disturbance in a Bradenton Beach hotel room.
Initially, Bradenton Beach Police declared Morris' death a suicide, according to WTSP. But when Morris' family paid for a second autopsy, the cause of death was revised to undetermined. Osbourn believes that her daughter was murdered, according to the Sarasota Herald-Tribune.
A special report to the Herald Tribune recounts what Osbourn and her hired experts believe there are inconsistencies in the suicide theory.
When her body was found, Sheena's slight frame sat like a mannequin in the shower stall, her hair still tucked behind her ear and clothes perfectly set upon her -- not the condition of someone who thrashed about while hanging. Her mascara had not run, indicating that she hadn't cried like most suicide victims do.

Sand covered her feet, but there was no sand in the shower or on the floor. No fingerprints were found in the stall. Both are signs that the scene was wiped clean or that she was placed into the shower.
Now, partially thanks to petitions and pressure from Morris' family, a panel of 15-20 investigators will review the case.
"It feels like a victory -- that finally, people are hearing what's been going on," Osborn said, according to MyFoxTampa. "It's been three-and-a-half years, so not only grieving the death and the loss of my daughter, but I've had to fight this and spend thousands of dollars and constant fighting and giving up my career. How is that fair?"
Calling all HuffPost superfans!
Sign up for membership to become a founding member and help shape HuffPost's next chapter