Ah, spring in New York. The air's fresher (a little), the sun's out longer, the hemlines get shorter... and neon clothing comes out to play.
Elsa Pataky, Chris Hemsworth's wife and baby mama, tried out a yellow accessory on Monday while walking around town, but we're pretty sure we weren't supposed to see this particular style experiment. Elsa wore a gray long-sleeve sheer shirt with a very visible, very yellow bra underneath.
We think that neon accessories can really pop when paired with the right outfit, but wearing show-off lingerie under such a restrictive top makes its appearance seem accidental. Maybe Elsa might like to try her statement bra in another context -- paired with a low armhole tank, perhaps.
But hey, that's just our sartorial two cents. How would you style a neon bra?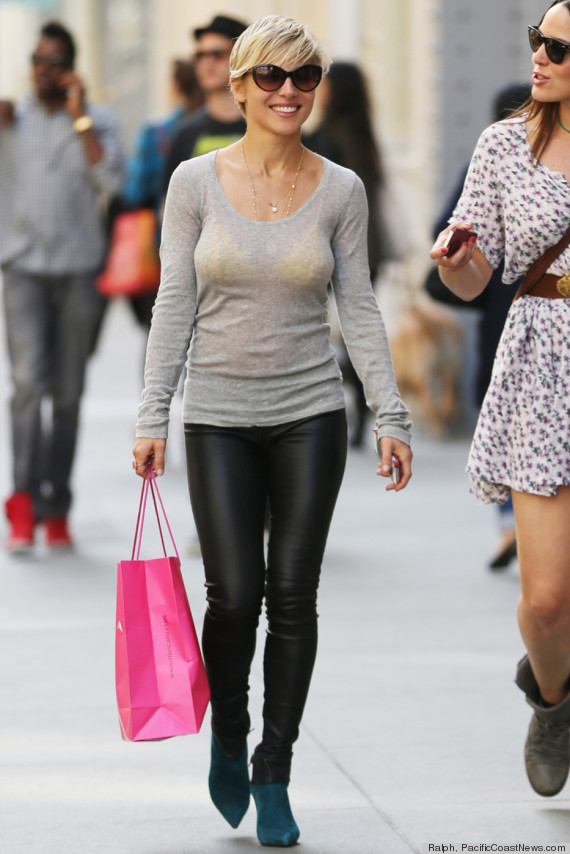 More shirts that show off: