Okay, we admit it: We still love the sheer trend. We may have preemptively stated that we were "over it," but this week, Hollywood proved us wrong.
Kate Bosworth stepped out in a stunning seafoam green dress with a sheer panel, while Keira Knightley and Michelle Monaghan made a strong case for navy frocks with see-through skirts.
Keira Knightley in Michael Van Der Ham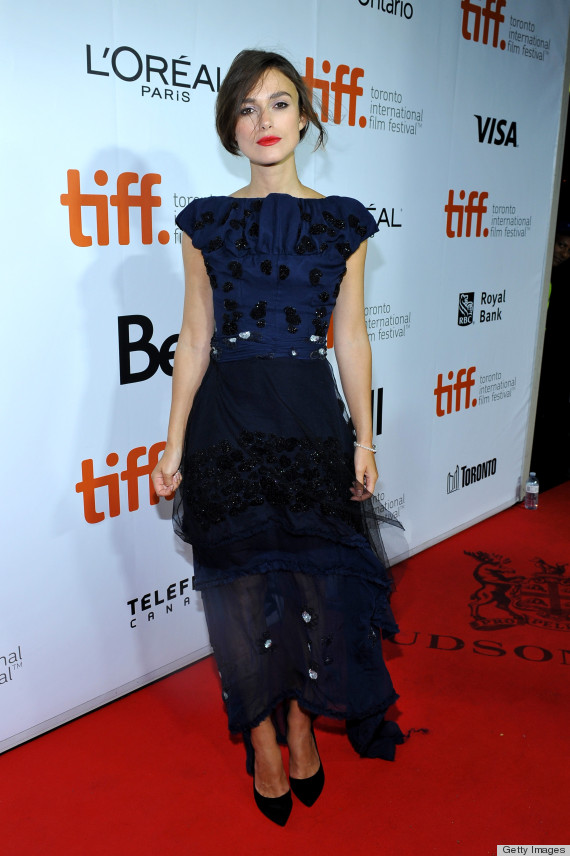 There is a lot going on here, but somehow it all works. Knightley smartly went minimal with her accessories so we were able to focus all our attention on her beaded and tulle gown. Navy and black is such a chic combination and her red lipstick really seals the deal.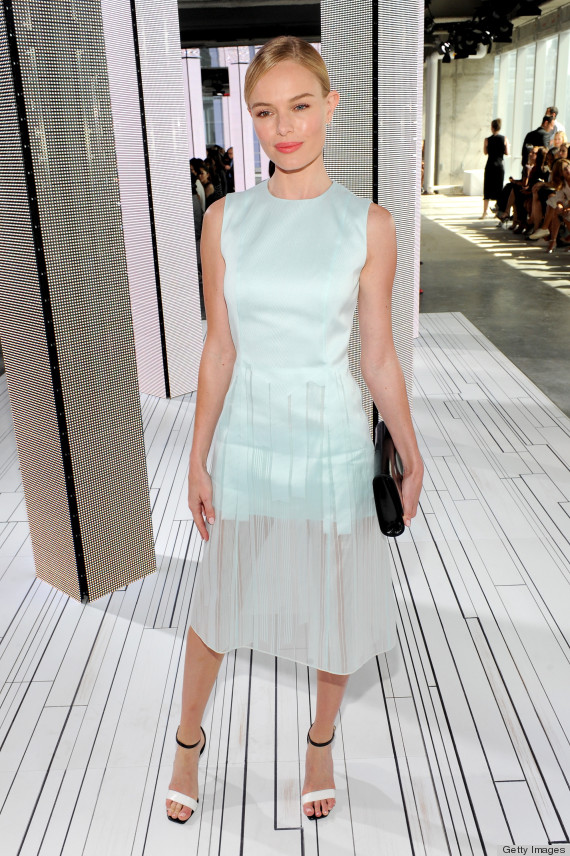 Bosworth looks divine in this frock. Maybe it's the pretty color, the texture on the overlay or that light pink lipstick, but all of a sudden all we want to see is sheer dresses!
Michelle Monaghan in Preen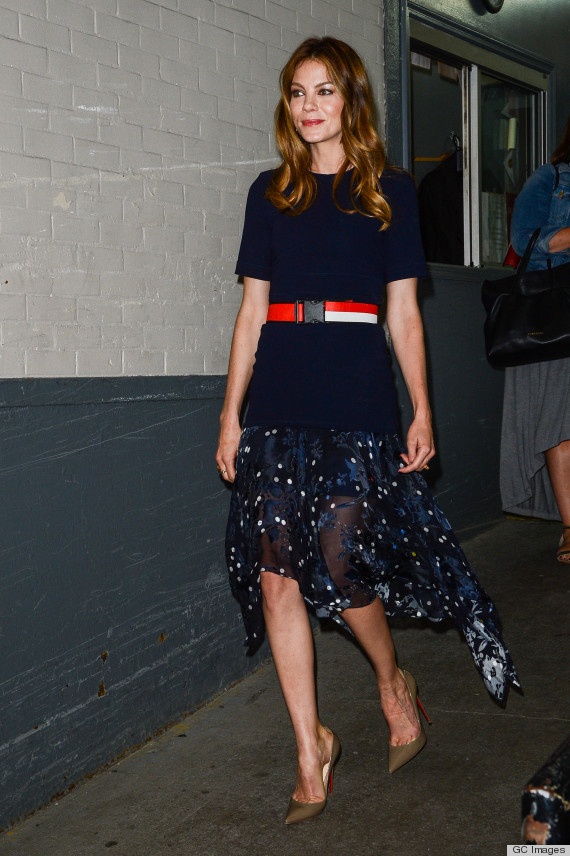 When Monaghan visited HuffPost Live earlier this week, she dressed to impress. The short-sleeved navy top and red and white belt are a little expected, but not when paired with a sheer polka-dot skirt. Not everyone could pull this off, but the "True Detective" star has the style chops to make it work.
Jane Fonda in Atelier Versace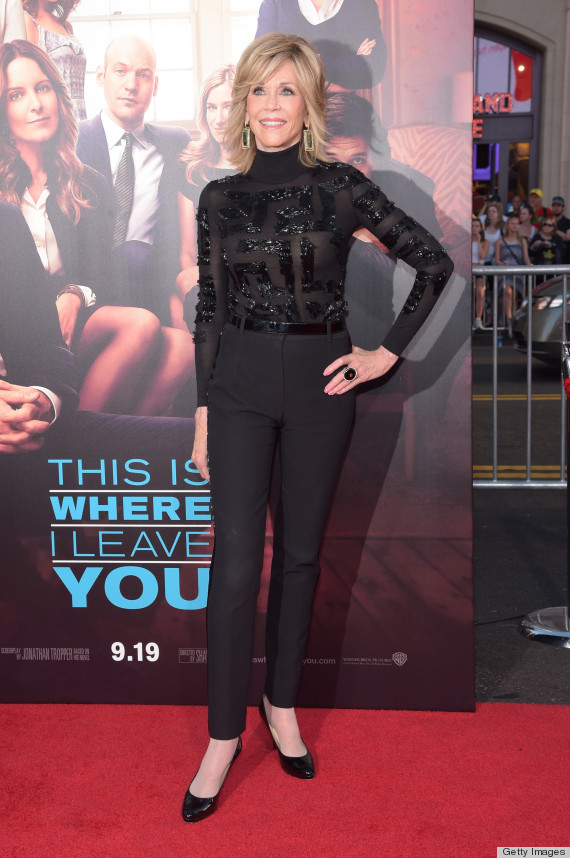 This looks like a modern-day Audrey Hepburn outfit -- very classic, but still stylish. It's so nice to see pants on the red carpet -- especially a pair as well tailored as these-- and the beading on the turtleneck is adding just the right amount of sparkle.
Lily Aldridge in Sally LaPointe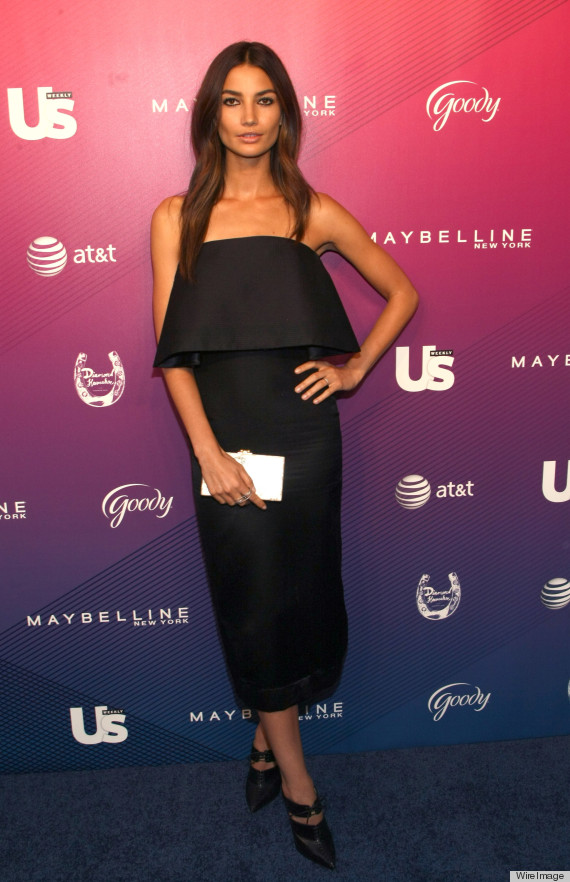 The Victoria's Secret model is a total bombshell in this simple dress. Though she is really covered up, the sleek silhouette and strapless neckline make this an incredibly sexy look. It was also very fashion forward with architectural ruffle detail.