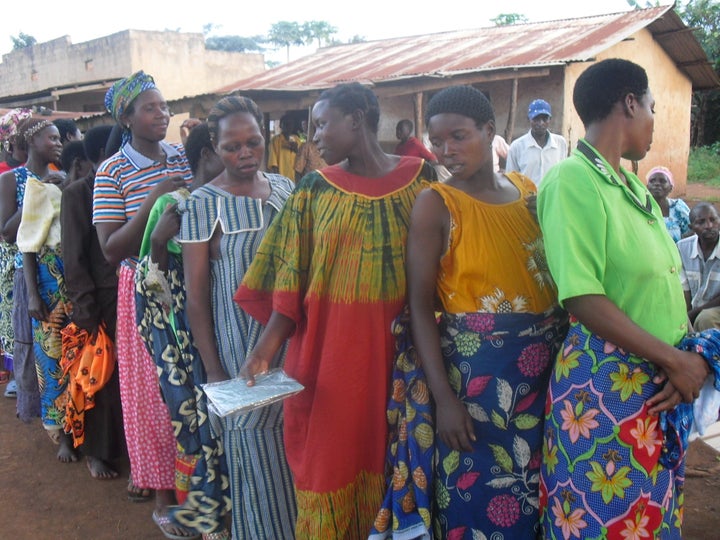 When a pregnant woman reached a Uganda clinic in 2009 prepared to give birth, she was abruptly turned away. The facility wouldn't treat her because she didn't have a plastic sheet with her.
The woman retreated to a bush where she and her baby were later found dead, Beth Heckel, founder of Think Humanity, told The Huffington Post.
Just getting to a clinic is challenging for woman in rural Uganda. But the process is often further exacerbated by the fact that these underserved women are expected to come with kits that ensure the delivery can be done in a hygienic way. If they don't have them, they can't get care.
Heckel learned of the struggles pregnant women in Uganda face while she was distributing mosquito nets in 2009 through her organization, Think Humanity.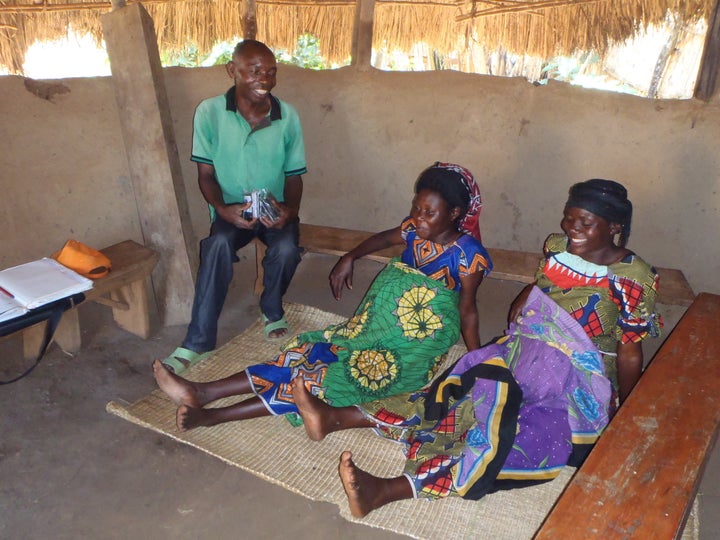 A flustered pregnant woman approached Heckel at the time and told the maternal health advocate about her friend who had died while delivering in a bush. The woman explained to Heckel that the $5 birthing kits are simply unaffordable.
When Heckel returned to the U.S., she was determined to find a way to way to help these women give birth safely. She reached out to the Birthing Kit Foundation Australia to develop a partnership, so that women in need can get the very basics.
The group sent 200 kits, which Think Humanity first brought over to Uganda in 2010. The group then began collaborating with the Zonta Club of Fort Collins to get even more kits. 
Altogether, Think Humanity has collected 5,000 kits to date, Heckel said.
The kits, which are valued at about $3, are equipped with a plastic sheet, soap, gloves, a sterile scalpel blade, cords and gauze squares.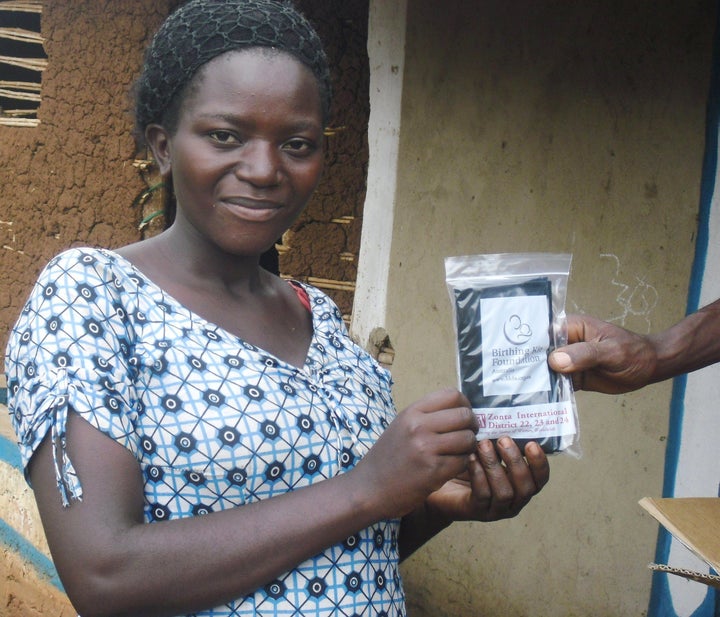 The sheet, which is composed of plastic that's used for heavy trash bags, is crucial because it's the first line of defense against an unsanitary surface.
Such measures could play a significant role in reducing infant and maternal mortality rates.
Think Humanity doles out the kits at its own clinic in Uganda and partners with locals on the ground to dispense the birthing kits to refugee camps and poor communities, Heckel said.
The group makes sure to keep tabs on all the women who receive them. The women sign out for the kits and then share their progress, letting the organization know whether they experienced any complications and how both the mom and baby are faring, so that the group can ensure that the process and the materials are effective. 
"We want to know how the birth went," Heckel told HuffPost. "We even get the names of the new babies."
Calling all HuffPost superfans!
Sign up for membership to become a founding member and help shape HuffPost's next chapter