Spring is just around the corner, which means it's time to start prepping the home for warmer weather and sunnier days. And for a lot of people, this will most likely involve changing out thicker bedding for lighter sheets.
We spoke with Michael West of the San Francisco, California, bedding and linens company Samuel Scheuer to find out what the general things we should look for when shopping for bed sheets.
You decide on the material. What material or fabric you choose for bed sheets is based on your personal preference ultimately. If you're looking for something very light, you may consider sheets of cotton-poplin. Or, go with cotton, which is soft and breathable, meaning it keeps warm during cold seasons and stay cools in the summer. There's also cotton-polyester, a blend that is reasonably priced and wrinkle-free but not as cooling as cotton. And linen is a popular choice on the east coast during summers as well as in the south because "it's great in high-humidity warm areas and it has a natural cooling effect to it, so it absorbs heat from you," says West. But, it can be expensive and low-quality linen can feel rough on the skin. With high-quality linen, "the more you wash linen the softer they get," explains West. The minor downside? They wrinkle easily. Our pick: Wrinkle Resistant Sheet Set, from Bed Bath & Beyond
Cotton sateen versus cotton percale weaves. Cotton sateen is a popular choice by Americans right now, as is cotton percale. Sateen can be pricier because its an elaborate weave that gives it "more surface area, which makes it softer" and there's "a heat treatment that gives it the sheen," explains West. On the other hand, percale is less expensive but "more crisp than sateen and tend to feel cooler," says West. However, sateen's softer nature makes it less durable than percale. Our pick: Pima Cotton Percale Sheets, from L.L.Bean
Think carefully about Egyptian cotton. Although considered the most luxurious material for sheets, a set that says it's made of Egyptian cotton doesn't necessarily mean it's better. Real Egyptian cotton is grown in Egypt in very specific climate conditions and carefully washed and combed. That's what makes it extra soft but also very durable. However, some manufacturers have found shortcuts to growing Egyptian cotton outside of its natural habitat, meaning the quality is far lower but the price remains expensive. Be cautious when shopping.
Thread counts can be misleading. One of the biggest misconceptions is that many people think higher thread count means softer, better quality sheets. This is not always the case. "While thread count does play a role in quality sheets, 1000 thread counts isn't the best quality sheet," says West. It actually makes for a "stiffer sheet and it doesn't allow air to pass through the sheet so it makes people warm when they're sleeping." (And these stiffer versions often tend to be sateen.) Always look for sheets that are at least 200 thread counts or more. West says "300 or 400 thread count sheets can be very soft and very beautiful," but "anytime you get over a 800 thread count, it really doesn't matter anymore." Our Pick: Fiesta Percale Sheets, from Garnet Hill.
Consider a silk pillowcase. It's a big investment, but you may think about trying silk even if it's just for the one pillowcase to sleep on. West explains that silk is "extremely breathable," making it a good material for transitioning climates because it stays naturally "warmer during the winter and cooler in summer." Just remember that you always have to dry clean, since laundering silk in the washing machine will damage the fibers and ruin its softness.
Proper care is crucial. No matter the bed sheet, it's important to treat them well in order for them to last long. West cautions, "Fabric softeners eat away at fabrics...and it's putting a coating of chemical that's making things feel softer, so the fabric wears out faster." Also, washing sheets in hot water and over drying them in high heat will cause the threads in the material to expand and shrink, loosening the weave and causing it to break down faster. To extend the life of your sheets, always use lukewarm water and avoid drying on high heat.
What else do you look for when shopping for bed sheets? Let us know in comments below. And click through the slideshow below to see the best sheets currently on the market.
Fiesta Percale Sheets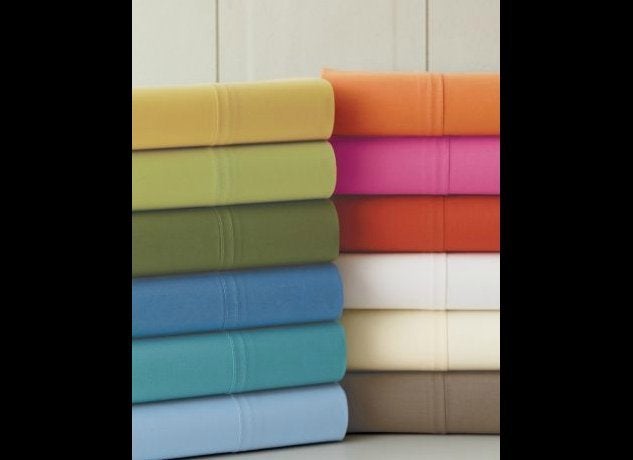 Wrinkle Resistant Sheets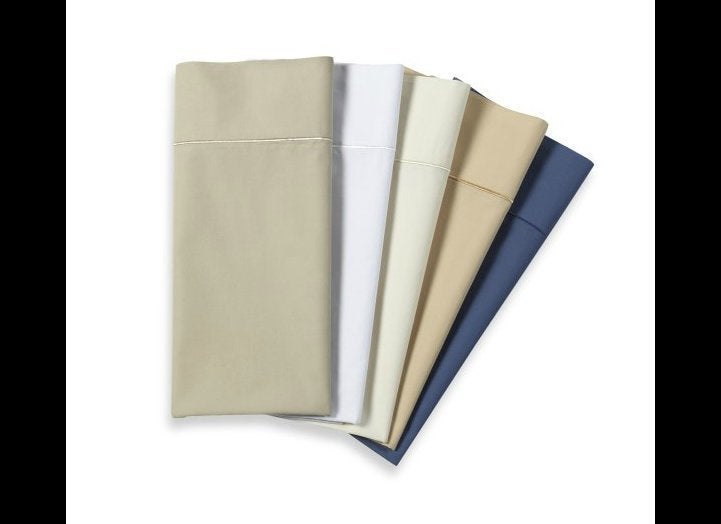 Pima Cotton Percale Sheet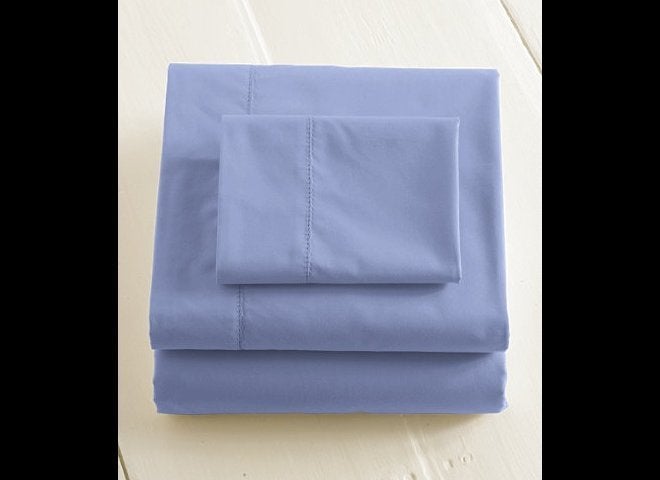 Signature Wrinkle-Resistant Solid Sateen Sheets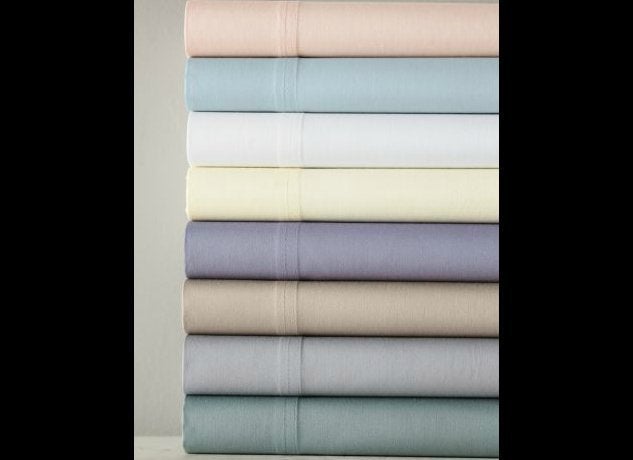 Eucalyptus Origins™ Sheets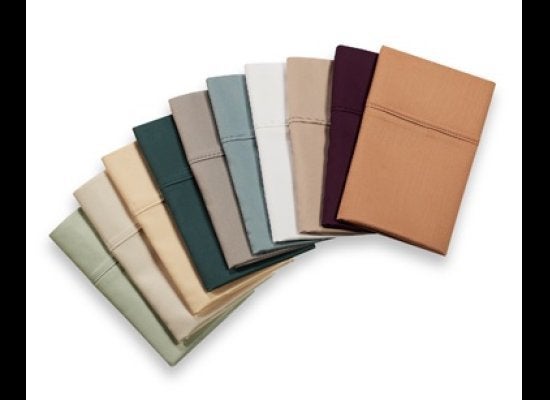 Popular in the Community