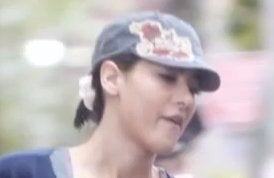 Sheherazad "Sherry" Jaafari, a 22-year-old former press aide for Syrian President Bashar al-Assad, is now studying at the New School in New York City after causing an uproar over her admittance to Columbia University, Communique reported.
"I came here [to The New School] to remain anonymous and to not be disturbed," she told the publication.
Rashad al-Dabbagh, a spokesman for the Syrian American Council, said to the publication that "any institution she enrolls in would be indirectly complicit in supporting the regime."
More than 30,000 have died -- mostly civilians -- in the uprising against Asaad after he crushed apparently peaceful protests with military force, leading to civil war, Reuters reported. Assad claims he is fighting terrorists.
Jaafari, daughter of Syria's ambassador to the United Nations, worked three months for al-Assad, coordinating an interview with her boss and Barbara Walters, outlets say.
In the meantime, she appears to have landed at the New School of Social Research. She was spotted in class with dyed blonde hair, Communique reported.
As for her time working for the Syrian regime and its dictator, the glamorous-looking Jaafari says she was merely an intern and was made a scapegoat, although apparently she was intimate enough with him to send gooey emails with phrases like "hey handsome" and "I love u," CNN reported.
For student and school reaction plus more details on Jaafari's new academic venture, visit Communique.

Related
Popular in the Community