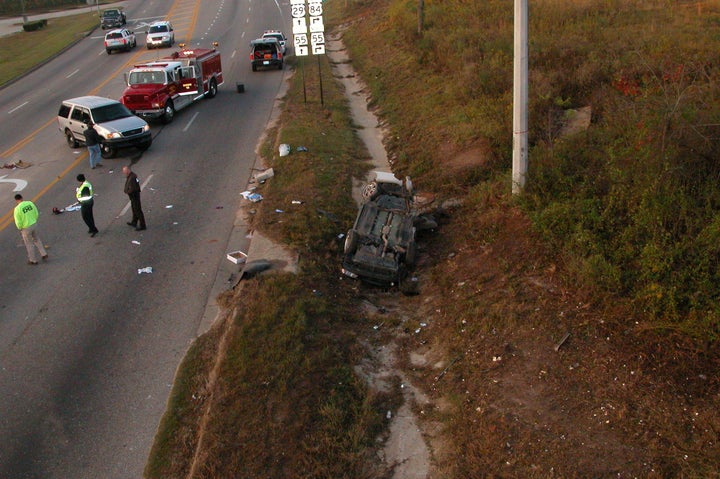 Ten years ago, Sheila Faulkner got a call that changed her life: Her 28-year-old son was dead. He had been getting a ride home from a local club when the car he was in veered off the highway. The driver emerged with a few scrapes.
The shocking part, to Faulkner, was that the driver was clearly in no shape to ferry anyone: He had been awake for at least 22 hours and fell asleep at the wheel.
"The driver never paid one dime. He never spent a day in jail," Faulkner told The Huffington Post. "There was no justice."
Faulkner has become one of Alabama's leading advocates for drowsy driving laws. She has spent the last three years working to get a bill passed that would penalize drowsy driving as an offense. Only New Jersey and Arkansas currently have such laws.
"I wish we had something like Maggie's Law in Alabama," said Faulkner, referring to the New Jersey statute that criminalized drowsy driving in 2003.
She has been working closely with Alabama state Sen. Jimmy Holley to drum up support for the measure. It did not pass in the most recent legislative session, but she is hopeful that it will do so next year.
One intermediate victory that she and Holley have achieved is the recognition of Alabama's first-ever Drowsy Driving Awareness Day on Nov. 19 ― what would have been her son's 39th birthday.
Although her son died about a decade ago, the wound of his passing remains fresh for Faulkner.
"He left behind three little girls who were 3, 5 and 7 years old at the time," she said, tearfully. "And they used to ask ― they still ask ― who's going to give them away at their wedding?"
Faulkner has fibromyalgia, and her activism has been draining. For three years, she regularly drove two hours from her hometown, Andalusia, to the state capital, Montgomery, to protest on the capitol steps. Right after her son died, she and her husband washed cars for $5 apiece to raise money for his headstone.
But she plans to keep fighting until drowsy driving is illegal in her state.
"If I save one life, it would be worth it," she said. "No parent should have to go through this."
Popular in the Community