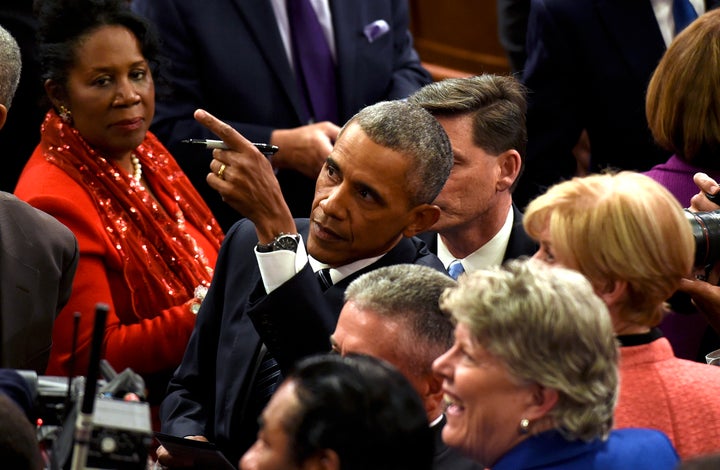 WASHINGTON ― There are few things in life you can count on. The sun rising in the east. Taxes. Having 10,000 spoons when all you need is a knife. But there's another one that people outside of D.C. may not know about: Rep. Sheila Jackson Lee's death grip on an aisle seat for the State of the Union.
She's had the same seat on lockdown for two decades. Lawmakers typically sit wherever they want in the House chamber, but during the State of the Union, it's an unspoken rule that this particular seat on the aisle ― a prime spot for greeting the president, vice president and other notables ― goes to the Texas Democrat.
Here she is waiting to shake hands with President Bill Clinton ahead of his 1998 State of the Union speech.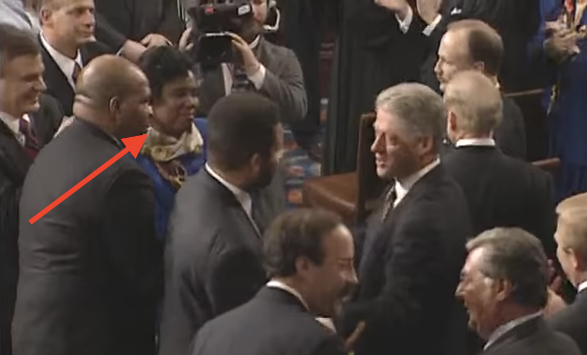 Here she is again in 2005 in the same spot, getting a solid handshake from President George W. Bush as he arrives at the Capitol for his address.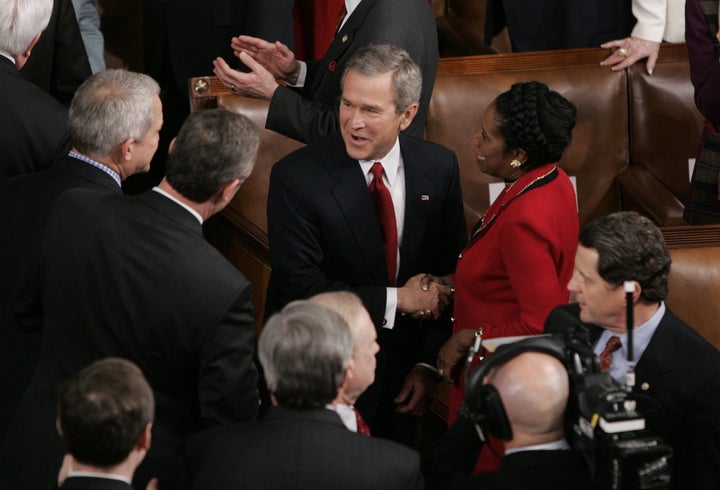 She's kept a hold on that seat throughout President Barack Obama's time in the White House. She's proud of it too. Here she is welcoming Vice President Joe Biden ahead of the 2010 State of the Union speech.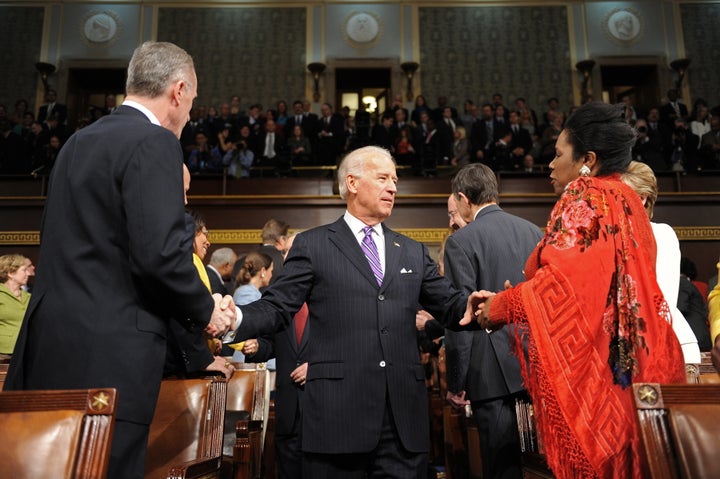 Of course, Jackson Lee was in the seat on Tuesday night for Obama's final State of the Union address. The Huffington Post caught up with her afterward and asked why it's so important to retain this spot, about 15 rows into the chamber's main walkway. She said she's not just hoping to be in photos with presidents. She's conducting business.
"Along that aisle, I've gotten increased money for community health funding," said Jackson Lee. "I've gotten almost $1 billion in transit monies by getting the secretary of transportation to visit my district."
But how does she fend off lawmakers who want to apply the "first come, first served" rule? Does she politely ask for the seat at every State of the Union? Are there threats of repercussions? Her response was unclear.
"Because of so many good friends," she said, "I am welcomed in that seat."
Here's Jackson Lee explaining her death grip on that aisle seat:
Popular in the Community