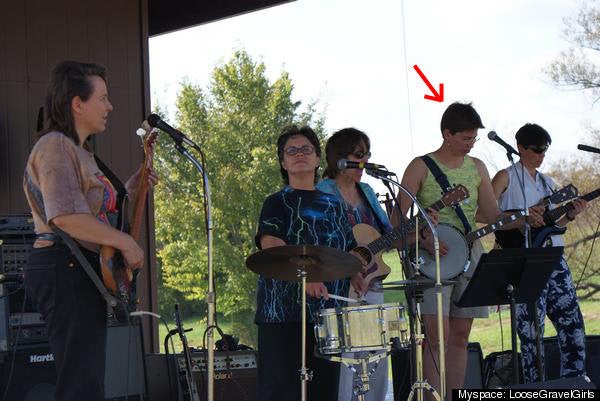 As you probably know, Sheila Simon won the Democratic Party's lieutenant governor sweepstakes. But did you know that she rocks out on the bassoon? That she published an essay about Austin Powers? Yeah, we thought not. Read everything you could want to know about Sheila Simon in HuffPost Chicago's unofficial biography:
Born March 13, 1961, Sheila Simon graduated from Wittenberg University in Springfield, Ohio in 1983. She went on to finish at Georgetown Law in 1987. She has practiced both civil and criminal law in her career: she worked as a staff attorney at Land of Lincoln Legal Assistance before spending four years as an Assistant State's Attorney for Jackson County. She is now a professor at Southern Illinois University School of Law in Carbondale, where she teaches lawyering skills and family law. She also serves as staff attorney for the school's Domestic Violence Clinic.
Her political career includes a four-year stint on the Carbondale City Council, from 2003 to 2007. Despite strong name recognition, she lost the 2007 Carbondale mayor's race to incumbent Republican Brad Cole. Cole won the right-leaning city by 502 votes; Carbondale's population is around 26,000.
As has been widely discussed, Simon is the daughter of beloved Illinois politician Paul Simon (of bowtie fame), a man who served as lieutenant governor himself before going on to the House, the Senate, and a 1988 presidential run. Her mother Jeanne was also a politician in her own right; elected in 1956, she was one of the first female state representatives in Illinois history.
Sheila has been married for 22 years to Perry Knop, professor of political science and chair of social sciences at John A. Logan College. Reilly, their older daughter, is a 20-year-old student at UIC; Brennan, 15, is a sophomore at Carbondale Community High School.
Yes, she plays bassoon. And banjo. Simon is a member of Loose Gravel, "an eclectic blues & boogie based band with traces of folk, rock, country, funk, and lush vocal harmonies," according to their MySpace page. You can hear their musical stylings there. She told The Southern that when they heard her lieutenant-governor news, her band-mates "were a bit concerned, but I convinced them this may open up new geographic venues for us."
The Southern also reports that Simon's family is hosting a foreign exchange student from Peru, Carla Paucar. "She's our bonus daughter and a very cool member of our family," Simon told the paper. "She is perhaps getting more of an education in American politics than any one would have expected."
Simon's curriculum vitae also shows that she's got a bit of a sense of humor. In addition to some rather dry titles, like "Lawyers, Hearing Impaired Clients and the American with Disabilities Act," her publications include "I Swear By My Tattoo," "711 Means More than Just a Quick Cup of Coffee" (an essay about the 711 license that allows law students to work at legal aid) and -- no joke -- "Austin Powers: A Shagadelic Focus on Family Law, Baby."
In fact, she's apparently something of an expert on the subject of levity in law: in 2003, she published an essay entitled, "Brutal Choices in Curricular Design...Top 10 Ways to Use Humor in Teaching Legal Writing."
We hope it's not too much to ask for a few wise cracks along the campaign trail. Something about Jason Plummer and the Swedish Resume Enlarger Pump? We'll leave it to the expert.
REAL LIFE. REAL NEWS. REAL VOICES.
Help us tell more of the stories that matter from voices that too often remain unheard.