Every aspect of artist Sheinina Raj's photography-based practice is undertaken in a singular spirit of progressive humanism. Knowing the power of the pure expressive gesture, Raj uses herself -- both her story and her body -- as both the intuitive site and narrative touchstone for what is ultimately a deeply personal and generously universal message of peace, acceptance, and beauty. In two of her recent expansive series, the portrait-based INTERCULTURAL and the abstractly expressionistic ENLIGHTEN, one can see a diverse range of stylistic modes at work in service of greater ideas of good. And furthermore, by the lyrical mechanisms of her eclectic musical collaborations and tech design partners, in these immersive art experiences, one can hear and feel it too.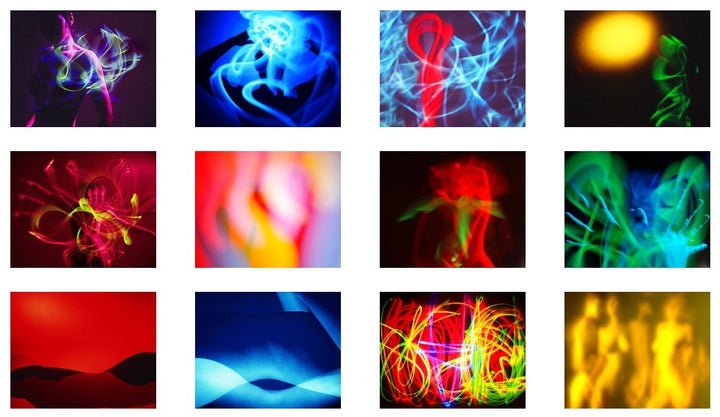 INTERCULTURAL is a conceptually rigorous, painstakingly detailed portfolio exploring conventions of ethnographic perceptions through a series of costumed self-portraiture featuring Raj arrayed in the traditional authentic finery of various regions and nations -- India, Mexico, Morocco, Japan, Jordan, Greece, First Nation, North America, Saudi Arabia, Hawaii, and with more versions added regularly as inspiration and occasion occur. Her own crossborder heritage and intercontinental family history first inspired her to embark on this serial self-transformation, in which her inviting countenance is revealed as ethnically morphic as she successively embodies both the epitome and increasing obsolescence of race-based constructs of identity. The larger than life scale, and the perfect regularity of Raj's serene gaze and relaxed but formal front-facing pose creates a clean, almost classical structure within which comparisons are encouraged, as both differences and samenesses are celebrated equally, and attention to detail moves the story forward. In these images, audiences see the artist more deeply, and inevitably come to see themselves as well.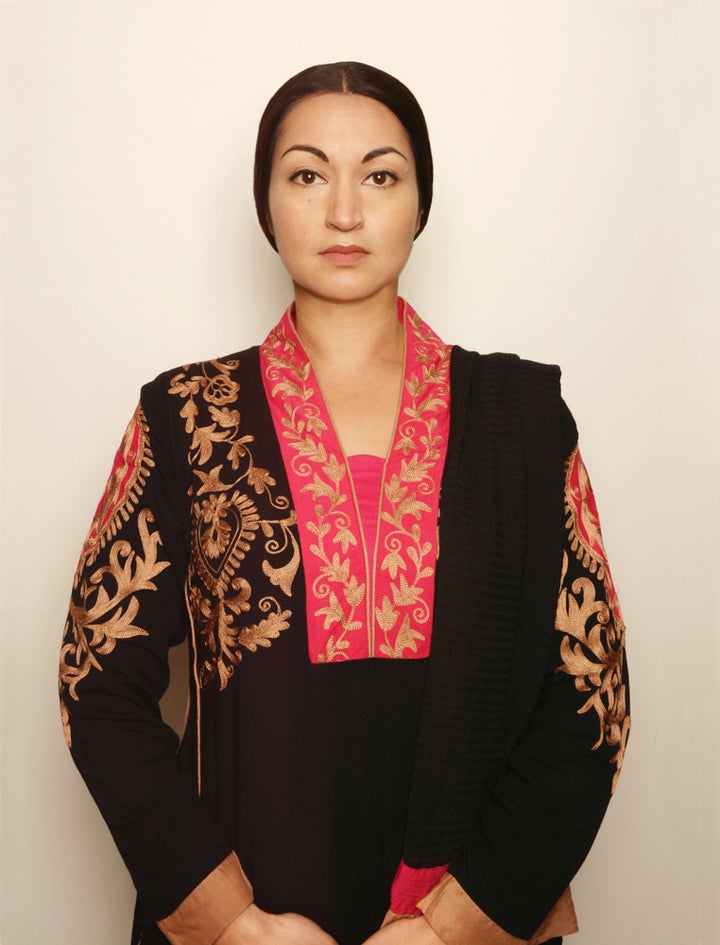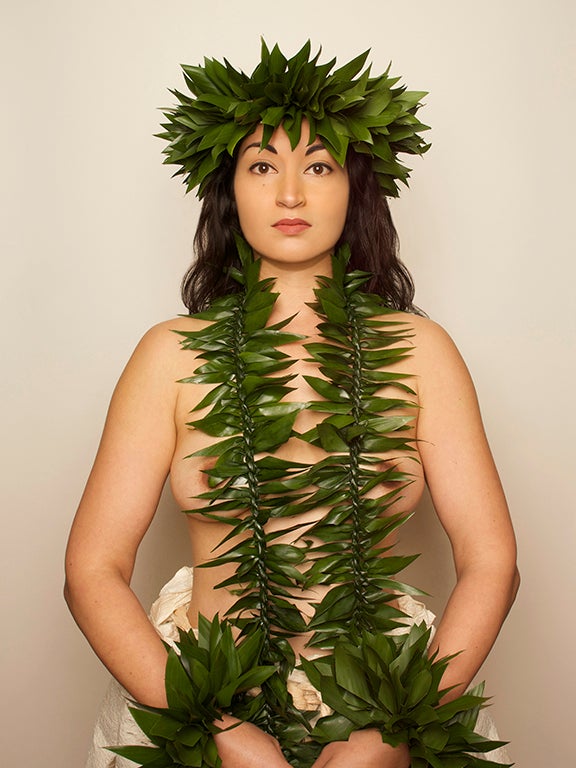 ENLIGHTEN by contrast is an exuberant, physically and emotionally dazzling series of unique abstract compositions made by orchestrating multiple chromatic light sources to flicker and gleam across the artist's dancing body in time. Over the course of more than a decade, the results remain spontaneous, performative, painterly, and almost operatic in the radiance of their life force. Each one is as unique as the moment it was made, as elusive as each beam of light, and as complex in its inner life as each viewer who studies it. Her objective in these light paintings is to create an indelible object, a fixed work of art, that retains the fluid, ephemeral energy of spontaneous motion. More universal than private emotion, more fancy-free than memory's half-life, each image in this series is a summer storm of colored light, elusive figure, evocative trace of limb, dark aura of shadow and echoing steps of dance. With variations from the psychedelic to the mercurial, with palettes by turns reserved and kaleidoscopic, tempos both meditative and electrified, Raj succeeds again in merging her inner life with the external ways of the world, proving by other means that all things are indeed connected.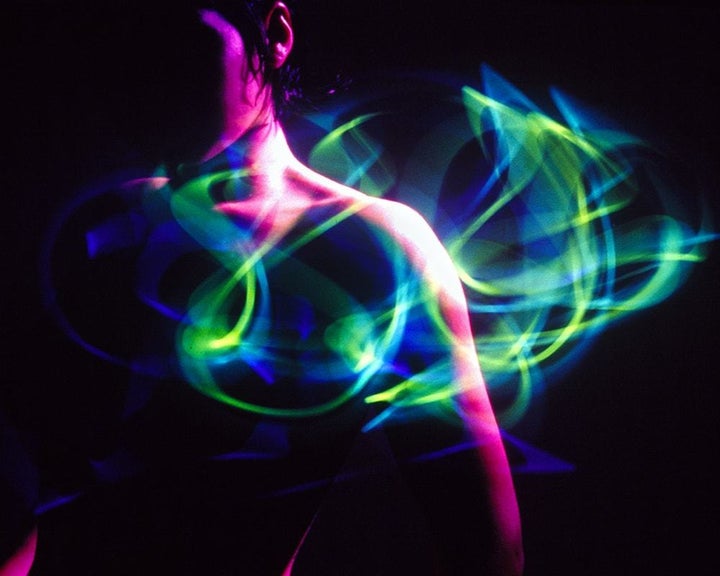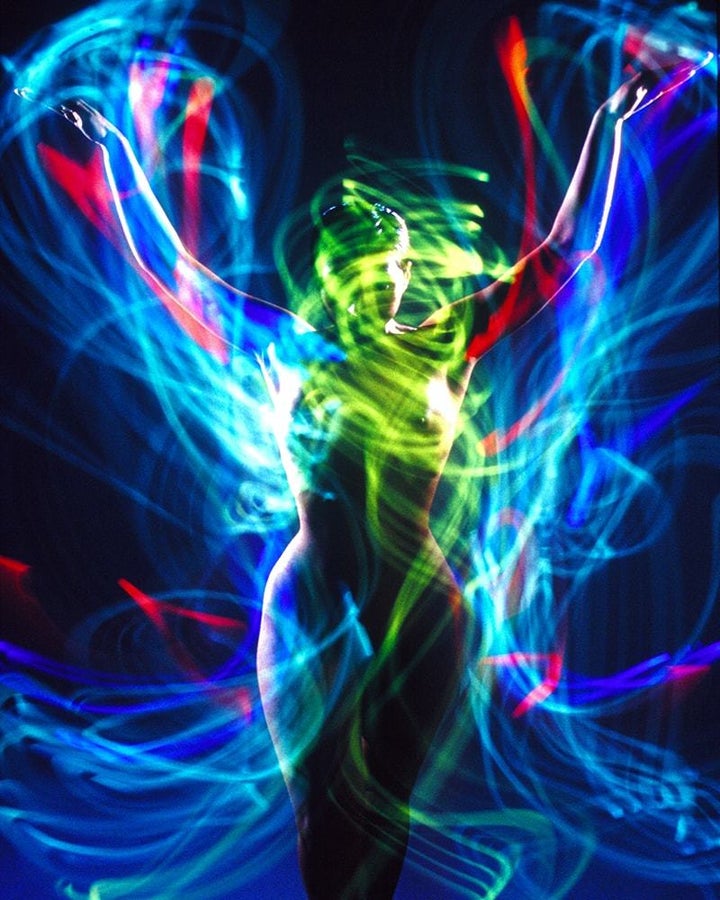 In both the INTERCULTURAL and ENLIGHTEN projects, Raj has found common cause with a suitably diverse set of musical collaborators -- fellow travelers Nelly Furtado and The Crystal Method -- whose respective soundscapes are directly inspired by the art which they not only accompany, but whose forms they now physically inhabit. Through the magic of the Aluminyze organization's dual excellence in aluminum photographic printing and integrated sound projection technology, the soundtracks created for specific works emanate from within and behind the images themselves. This happens at an enveloping human scale, so that an aural environment grows in and around the optical experience of the works in a way that transcends what either could do alone. Sound makes for not only a more complete aesthetic experience, but saliently provides a new and perhaps unexpected entry point into the work and its meaning, magnifying the magic, and deepening the sense of connection between the artist and her audience. Furtado's work with INTERCULTURAL is based on the world music sensibility of fusion and multi-linguistic layering for which she is known, and was inspired by the parallels between her story and Raj's. Whereas TCM's offering for ENLIGHTEN speaks to the electrified meditative urban trance and love of sampling and groovy glitches for which they are known -- as well as to the musicians' own interests in neuroscience, the doors of perception, and the way dance becomes dream becomes memory becomes music becomes art.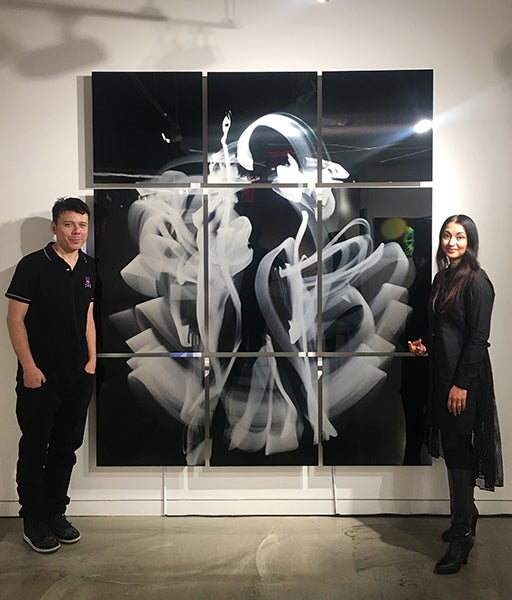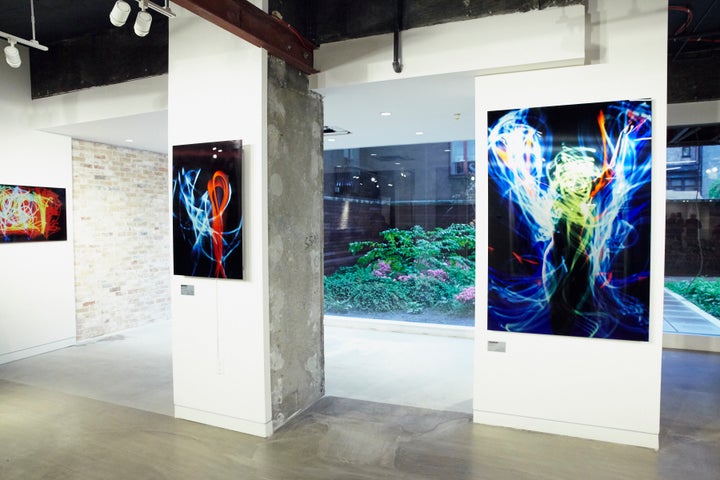 In both cases the aesthetic affinities between sound and picture reinforce each other to amplify and expand what is already the considerable power of each. In a way, that idea -- of the whole being greater than its sums, and the potential for new forms of self-expression being infinite -- is central to Raj's entire enterprise. Life, like art, becomes only more radiant when boundaries are overcome and everyone and everything is most fully in it together.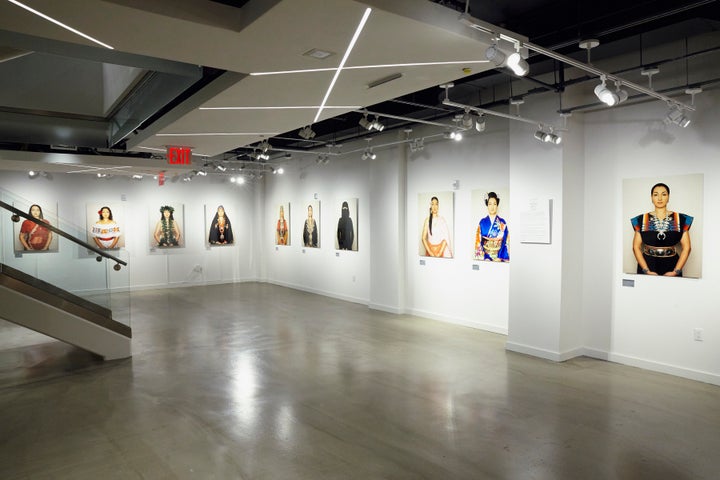 This internationally touring immersive art exhibition recently activated NYC during Frieze Week, with the curation and 4-day program produced by Artist Muse. Intercultural will be appearing in LA at FAB Gallery this Fall (September 21-November 14), as well as at London Frieze Week (NOW Gallery), and a 4-month destination exhibition in Miami with the Design Preservation League Art Deco Museum and Art Basel Miami 2017.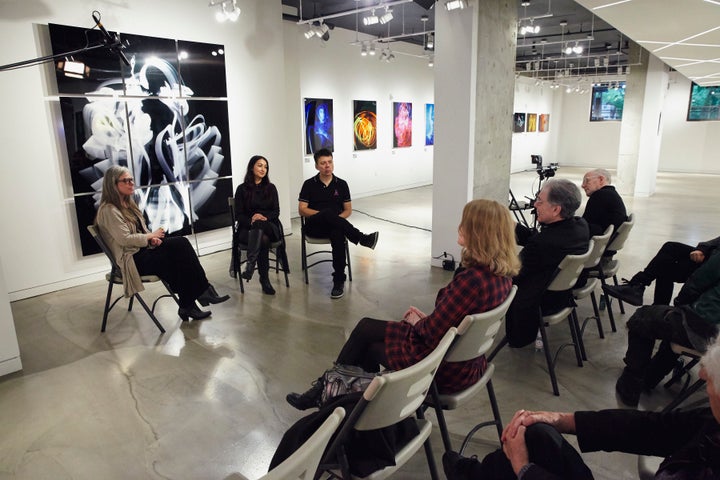 Intercultural/Enlighten NYC Artist Muse Installation, Artist Talk with Sheinina Raj & The Crystal Method, moderated by Art Critic Shana Nys Dambrot.
Related
Popular in the Community