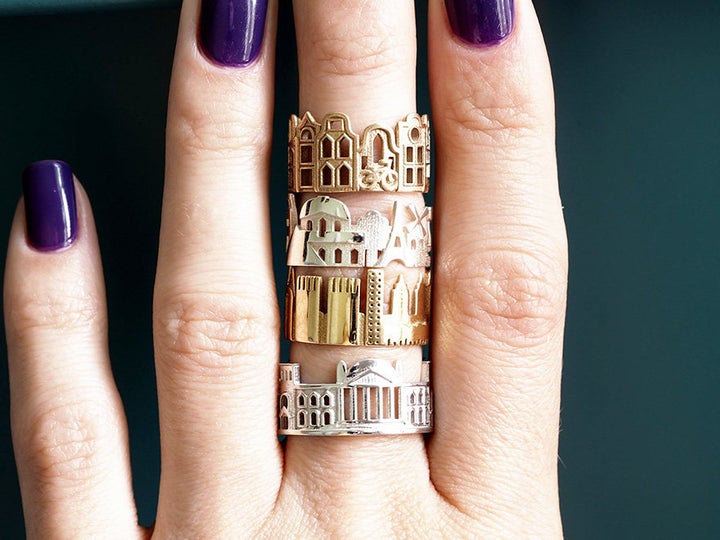 Do you buy a single cup of coffee and sit at a Starbucks for an insane amount of time daydreaming of Paris? Do you miss London when none of your friends want to grab a pint on a Tuesday? Do you yearn for New York when you smell the faint scent of urine first thing in the morning?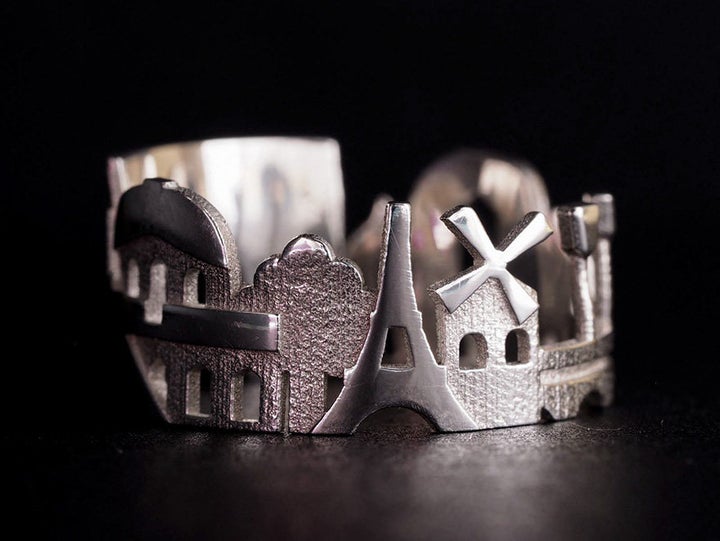 Here's something that'll make you light up like a city skyline at night.
Goldsmith Ola Shekhtman creates intricate cityscapes you can wear around your finger and sells them on her Etsy shop, Shekhtwoman. She learned the craft in 2011 while in jewelry school in St. Petersburg, Russia.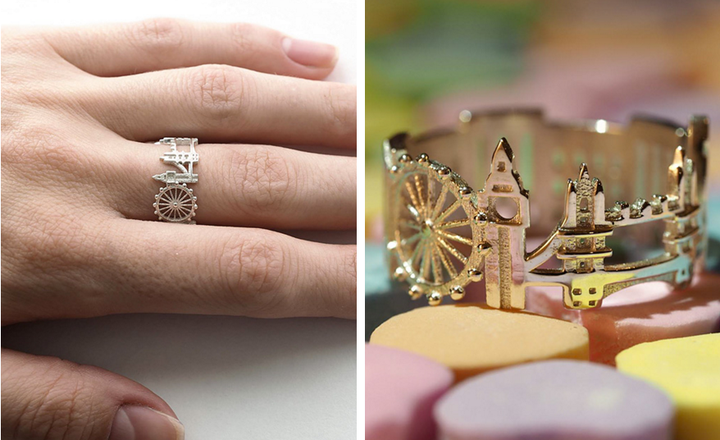 "Back then I made everything by hand," Shekhtman told The Huffington Post. "Melting metal, rolling, sawing, soldering and polishing."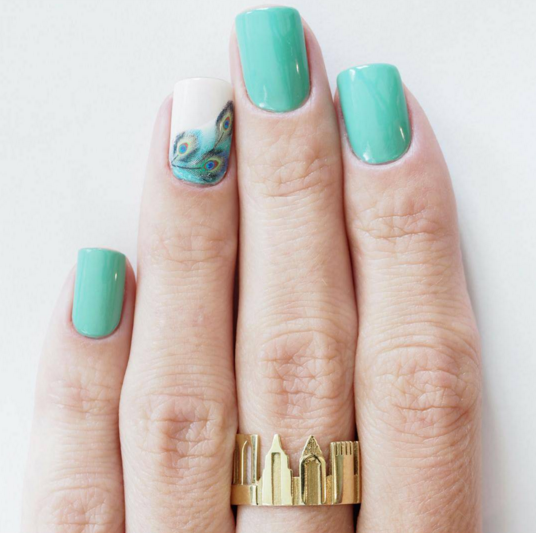 But when Shekhtman relocated to the U.S. with her husband, cat and turtle two years ago, she didn't have her tools. So she took 3D modeling courses in New York City, and now uses the modern technique to create her pieces.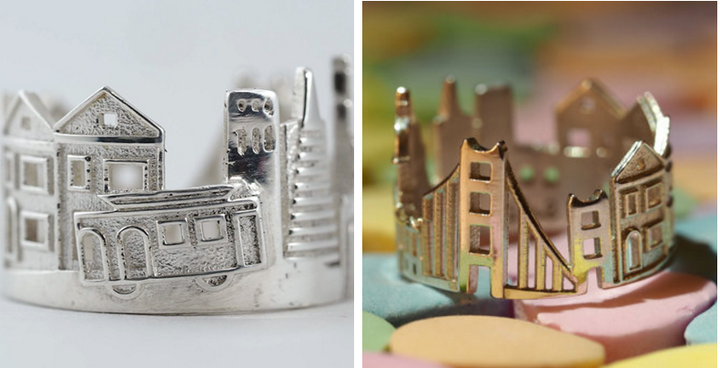 "It gives me full freedom to create, and now I am able to turn absolutely anything I think of into jewelry."
Growing up as a girl in Siberia, Shekhtman always dreamed of seeing the world, which, as an adult has included stops in London, Israel and most recently San Francisco -- which she has completely fallen in love with.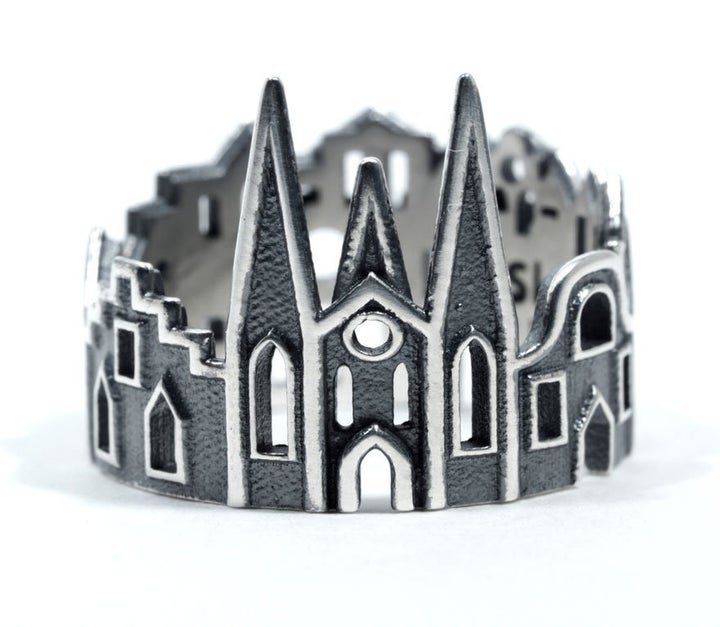 "We are thinking of moving to California next," she said.
Her idea for the city skyline rings was a combination of her travel bug tendencies mingling with another inner desire.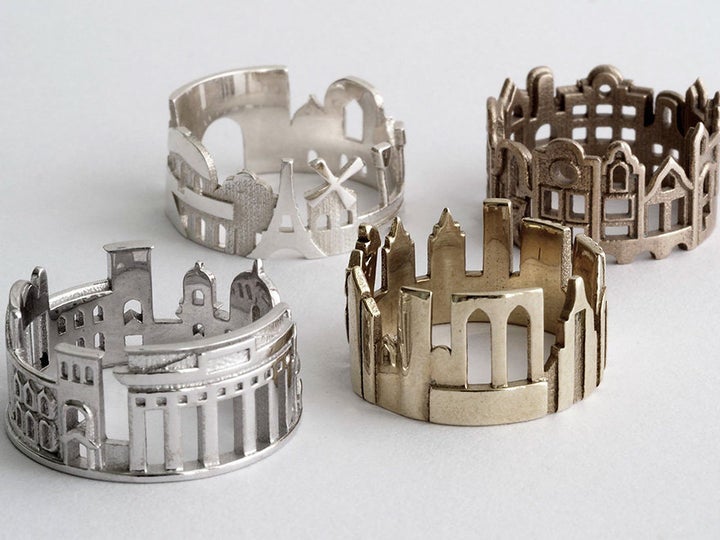 "I always wanted to have a ring for myself with cozy houses around my finger," she said. "So, when I was goldsmith student, I finally made that ring and gave it to a friend as a present."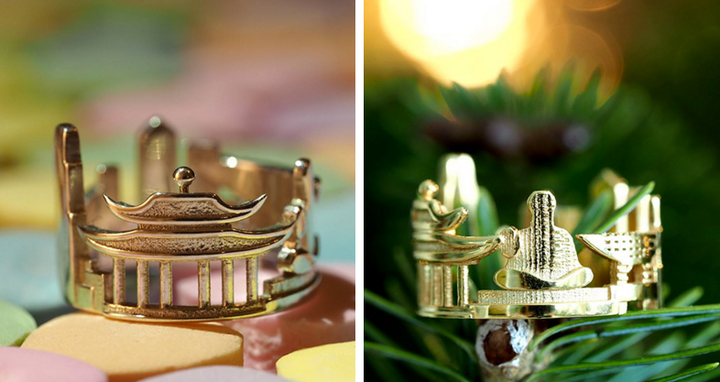 Yet, she never felt the idea was complete. She needed more on that than just humble homes -- something with a little more razzle-dazzle.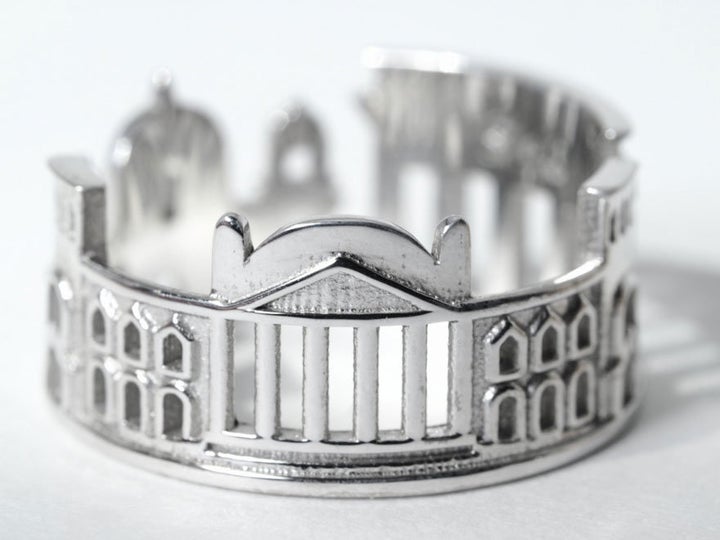 Then in 2015, she decided to make a Paris cityscape and sell it on her Etsy shop. The design was a hit.
She then added Amsterdam and New York skyline rings as well. Currently she does designs for those cities and Berlin, London, Washington D.C., Charleston, Boston, Hong Kong, Stockholm and Edinburgh.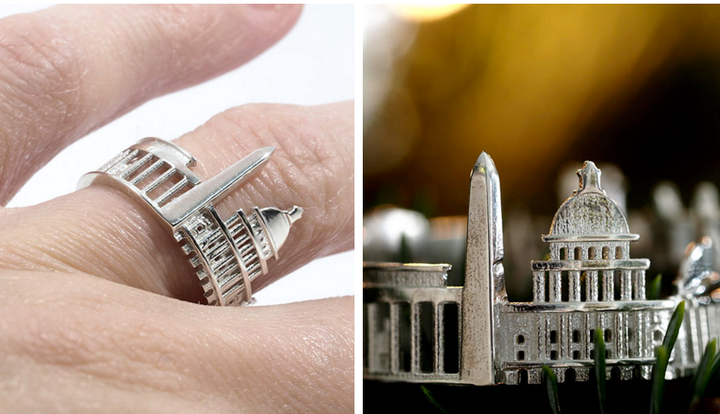 "Now I have a list with over 50 cities I want to 'build' during this year," she said.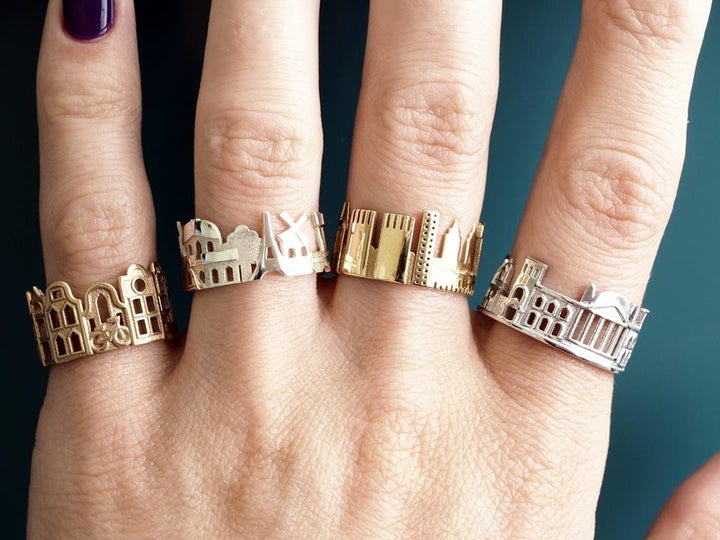 Expect to see Seattle and Chicago designs on her site soon as well -- they're her biggest requests. (Prices start at $69 and go from there, depending on the materials you choose.)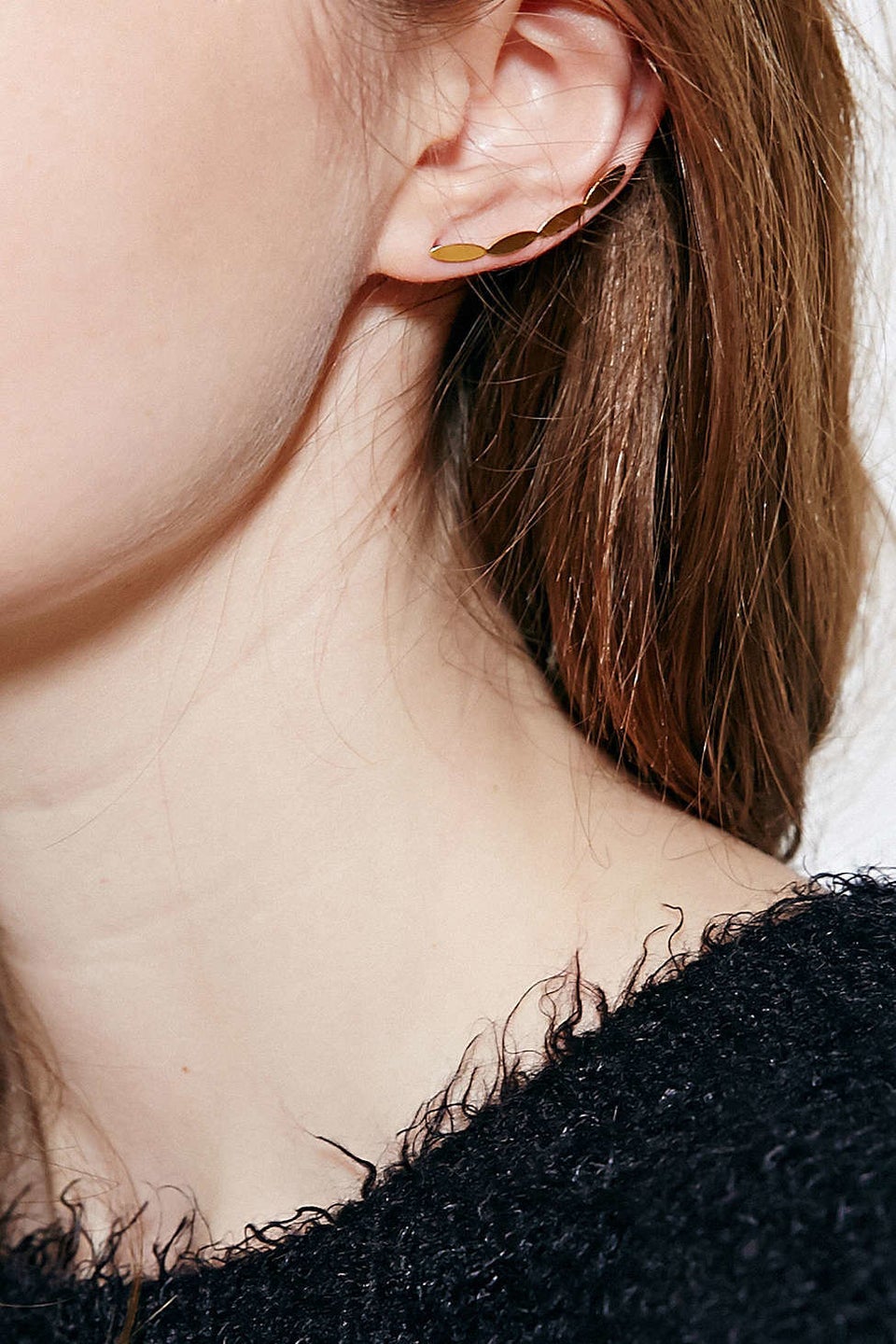 15 Pieces of Delicate Jewelry You Can Actually Afford
Related