This post is part of a series produced by The Huffington Post and G(irls)20 Summit in recognition of International Women's Day, the aim of which is to raise awareness about the impact girls & women are having around the world when they combine their entrepreneurial spirit with their philanthropic passions. This yearlong series will feature a different woman from a different part of the world each month. We begin with Holly Branson, daughter of Richard Branson who is based in the United Kingdom.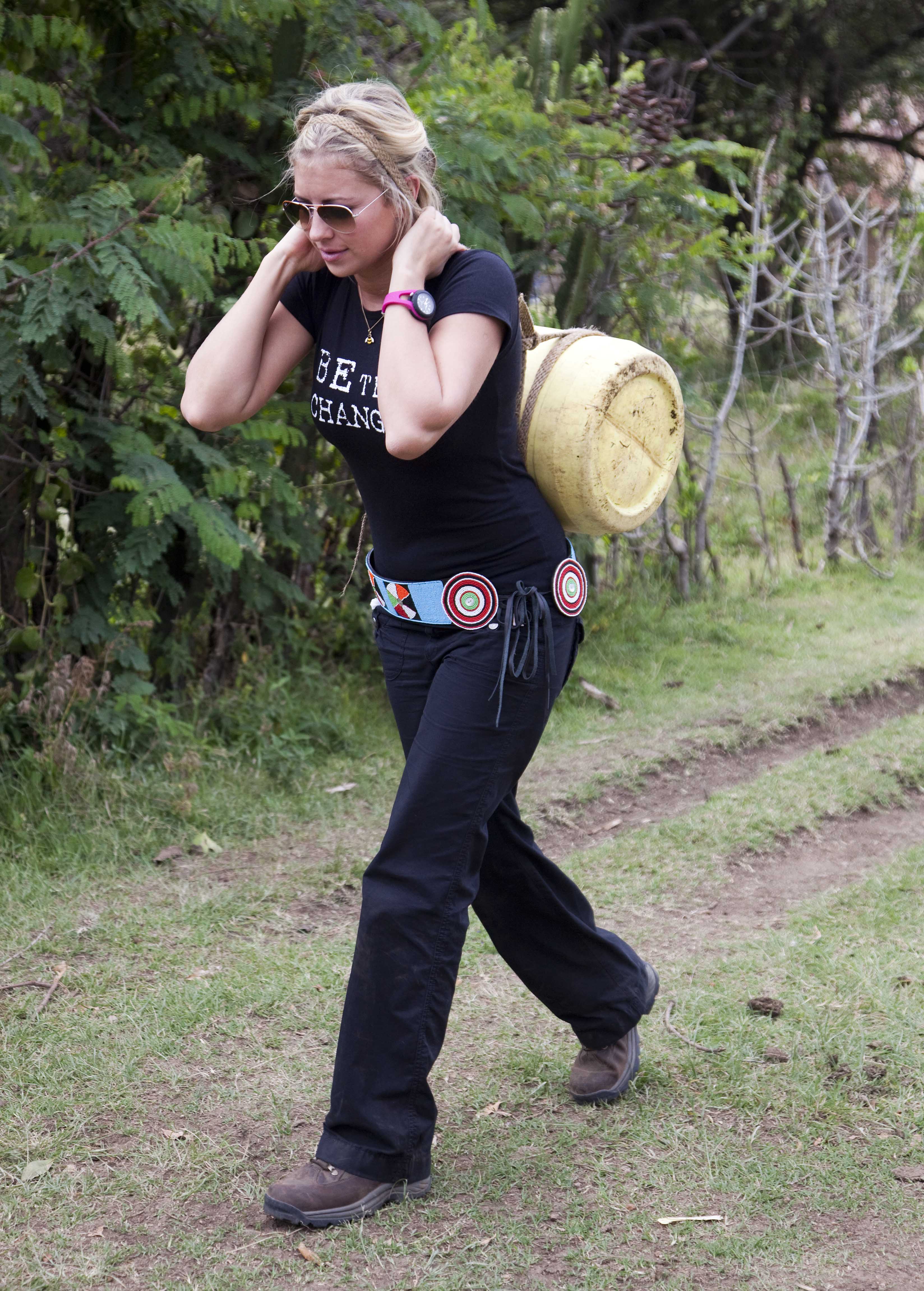 A medical doctor, businesswoman and budding philanthropist.
Name: Holly Branson
AGE: 31
TITLE: Special Projects Manager
Organization: Virgin
FM: Let's start with an easy question; tell readers something about you that they don't already know in terms of your exposure to philanthropy.
HB: In truth, I am not actually that well known, so most things I tell you people will not know. When I was younger I went with a friend of mine to Nairobi for 3 months and helped teach in an orphanage's school. It was a great experience and made me truly understand that giving back -- by giving time, not just money -- was so rewarding.
FM: What aspect of Virgin Unite most interests you?
HB: The pragmatic approach to 'business as a force for good' -- to be successful and to keep people employed a business has to make a profit. The people at VU ensure that the advice they bring to businesses adds true value.
FM: To succeed, a social entrepreneur must possess which two skills?
HB: The ability to come up with a great idea for a product or service. The passion and drive to deliver that product or service to the highest standard of quality and customer service -- which will keep people coming back for more and encourage others to do the same. All businesses should have an element of social enterprise and all social enterprises should not ignore the most important lessons from successful commercial businesses.
FM: What is more important, power or influence and why?
HB: From the limited experience I've had so far I'd have to say influence. I have been lucky to meet some incredible people -- who do not possess what you would traditionally class as power -- but through their charisma, passion and strength of character they are able to achieve things that 'richer or more powerful people' could only dream of.
FM: If you could solve one global challenge that is facing the world today, what would it be?
HB: Access to free/affordable medicines for all people; medicines that treat common ailments that in the poorer areas of the world, still kill people. I have visited small, rural clinics in Kenya and India and was amazed at the difference that access to basic inoculations and care -- care which we take for granted in richer countries in the world -- have made to the communities and the lifespan of their people.
FM: What is more important -- education or opportunity -- in today's marketplace?
HB: Education -- especially for young women. The ability to go to school -- even if just until the age of 12 and learn skills such as reading and writing -- changes the lives of young women from India, Africa, Afghanistan and many, many other countries besides. It opens up the ability to work outside of the home, to bring back to the community much needed earnings, which in turn forces the community to see them as something other than child breeders who should be married off by the age of 12. Education gives these young women a value and opens up a whole new world for them.
FM: What is the most strategic investment a business can make in their workforce, particularly young women?
HB: Inclusiveness. Businesses should encourage all their staff to come up with ideas, not be afraid to make suggestions and then to act on those suggestions. There is nothing worse than going to a job every day were you feel like you are not making a difference to either the place you work or the world you live in. We spend most of our waking hours as adults working -- wouldn't it be so much more rewarding if we felt like we had made a positive impact on others -- while we worked. Businesses should treat their people like people and not just a payroll number. At the end of the day happy, valued staff, makes for a happy, valued business.
Farah Mohamed is the creator of G(irls)20 Summit, a global movement that cultivates future female leaders through entrepreneurship and education and generates ideas of how companies, communities and countries can benefit from the economic and political empowerment of girls & women. The Summit meets once a year and provides G20 Leaders with innovative ideas on how to properly invest in and involve one our greatest untapped resources - girls & women - so that we can tackle our greatest challenges. Farah has been honored with the Queen's Jubilee Medal & Top 25 Women in Canada Women of Influence Award. For more information about the Summit (www.girls20summit.com).
Related
Popular in the Community