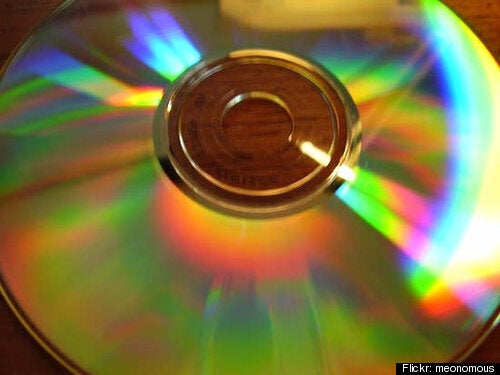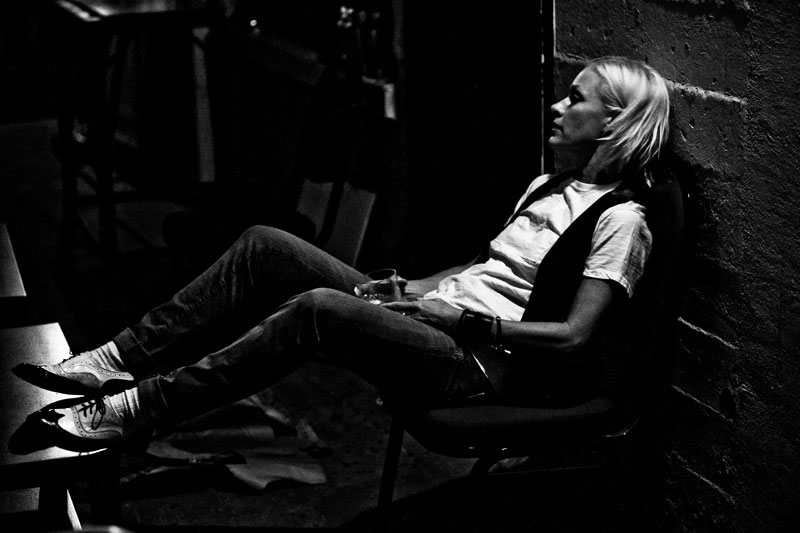 (Photo credit: Lisa VanHecke)
I have to admit that I was nervous and a little starstruck going into my interview with Shelby Lynne. I've listened to her music since Identity Crisis came out. Her song Old Number 7 is a regular in my repertoire of songs to sing in the shower. And like with most musicians, I had the sense she'd rather be making music than sitting around talking about it.
But the interview was great. It was more of a conversation than straight Q&A. In getting ready to talk with Shelby, I listened to a lot of her music. As I immersed myself in the new album, Revelation Road, I felt I'd been listening to these songs my whole life. They were familiar in the very best way. On Revelation Road, Shelby played all the instruments and recorded the album by herself. The songs tackle the open secret of Shelby's life. When Shelby was 17, her father shot and killed her mother and then himself. Shelby and her sister were there at the house when this tragedy occurred. I wonder if Shelby's ever done an interview where her parents' death doesn't come up. I didn't want to be just another interviewer asking about this horribly painful event in her life, even though she's tackling this material on the album. I walked away from the interview feeling like we were two women just talking and hanging out. One a poet, the other a singer/songwriter.
As far as my story goes, I've spent since I was 18 years-old trying to keep it from being the focus of my life and knowing that I wanted to make music and had to make music. It's been difficult to let that be kind of like the hidden secret. It hasn't been a secret, it's just something I haven't wanted to go into detail and talk about. That's never who I wanted to be identified as. So I always concentrated that much more on the music and always tried to make the music the focus. And if my story came up later, which it inevitably always did or does, I would at least have an opportunity to discuss the music first.

But with this album, I wrote songs dealing with the matter for the first time really. Heaven's Only Days Down the Road is a song I wrote from an artist's perspective through a dead man's voice. However much sense that makes. You know, I just don't believe that art is supposed to make sense. I really don't think it's supposed to be analyzed to death. It's left to the listener or looker to get what they can get from it.
The simple honesty that comes through in Shelby's voice and in the lyrics works incredibly well in a song like I'll Hold Your Head. There's vulnerability in the work, but you also get the sense that Shelby doesn't shy away from things. I remarked that she doesn't seem to flinch.
You know, I rarely do. I like strength. I depend on my own. I depend on helping somebody out if they need a shoulder. If I've thought any about this album it's that putting it out to the world, questioning it after the fact--What are you crazy? Who the hell cares about your most personal experiences? But you know, as a writer that's what I write about. I write about what I know. I try to make some kind of sense in a poetic way of my experience so people can feel something through me. I think that's my job and my responsibility to make it as good as I can and to share it in an honest way.
I'm hoping Shelby will play again in LA soon so I can catch a show. The concert she did for KCRW is online, which is where I saw it. You get the sense that the audience was just eating up the performance. We talked about the tour she's doing now for Revelation Road, beauty and doing what you love.
"I've been playing cool intimate places, like 200 to 400 people, which I absolutely love because... I hate to use the word intimate, but it is because it's just me and a guitar. I'm really loving that. The way I made the record was all me on the record, so I can't bring in musicians now. It wouldn't make any sense. The people really listen. It's an opportunity to really hear the words and I have little stories here and there. I try to set up the songs as properly as I can. It's some heavy stuff.

We're moved as individuals by honesty and vulnerability and strength and beauty and all that shit wrapped up in one package. It's taken me years to embrace the softer elements of who I am and let that shine some. It's okay for me to show the world that I am a fragile creature too... It's the most comfortable I've ever been in a 23.5 year career. Years ago, I had to have the stylist and the hair and I had to have the makeup. You know, I don't give a rat's ass now about that stuff. I try to do my best and look like the star people expect to see, but when I strap my guitar on and lace up my work boots and put on my eyelashes, that's it... I think people are responding now because I'm completely and totally open and I love sharing it. I feel like I'm finally doing what I ought to be doing. You know, for years I just went out as a front man and I loved that--wearing the high heels and being all chanteuse and the pop singer thing. I loved it, but this feels like home to me. Sitting in the living room singing songs. "Hey, y'all want to hear a story with it? Okay, here... "
Shelby's East coast tour starts on March 22 in Maine. She'll hit spots from SOPAC in South Orange, NJ on March 28th to Albany, Wilmington and more. For all the tour dates and info on the new album, click here for Shelby's site.
Calling all HuffPost superfans!
Sign up for membership to become a founding member and help shape HuffPost's next chapter