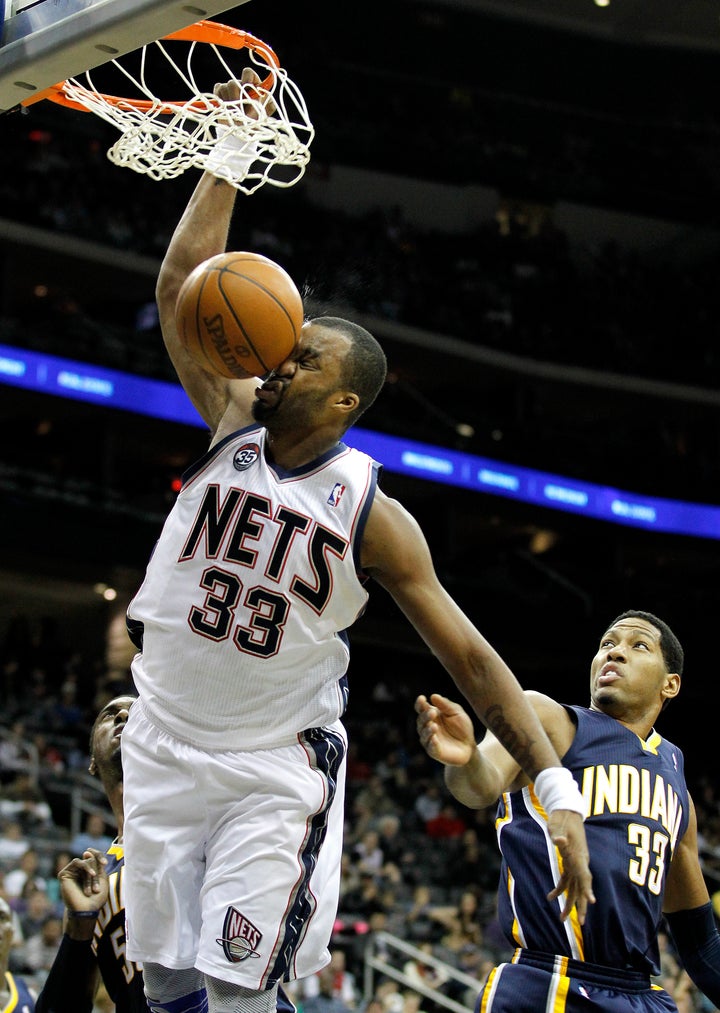 Dunking ON someone is the most self-affirming act in all of basketball. Conversely, getting seriously posterized ranks just ahead of having one's shot swatted into the pricey seats as the most emasculating act in the sport.
So what do we make of this dunk? In a loss to Indiana on Monday, New Jersey Nets forward Sheldon Williams dunked in his own face. That's right. He dunked on himself in a mind-bottling Ouroboros slam.
Take a look at the incredible, hilarious photo below and ADD A CAPTION IN THE COMMENTS SECTION. WE'LL CHOOSE THE BEST AND FUNNIEST COMMENTS AND PUT THEM BELOW THE PICTURE!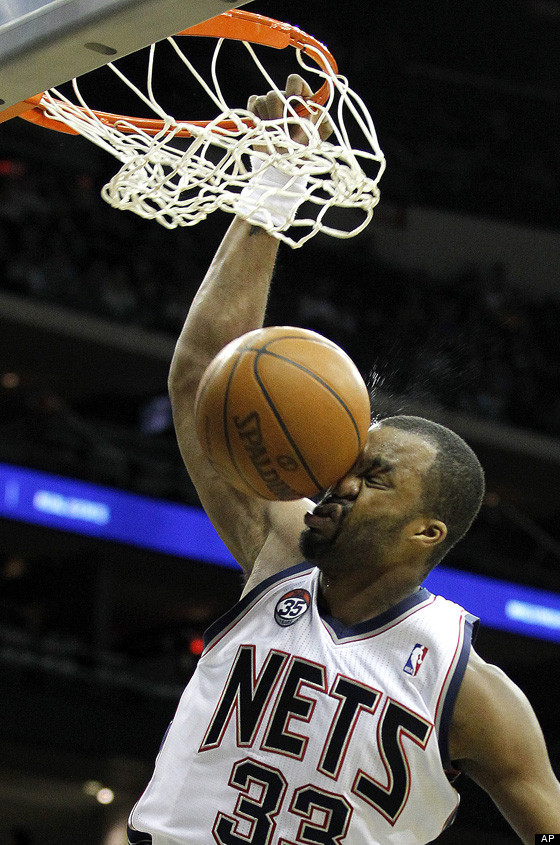 Related
Popular in the Community