 Casino mogul Sheldon Adelson's backing of GOP presidential candidate Mitt Romney may not just make political sense for the billionaire -- it may also be in his best interest financially.
Adelson has vowed to spend as much as $100 million to help sway the 2012 election. According to a new report by Seth Hanlon, the director of fiscal reform at the Center for American Progress Action Fund, Adelson could turn that investment into a $2 billion tax cut if Romney is elected.
From Hanlon's report on how Romney's tax plan could benefit Adelson:
• Cut top tax rates, saving Adelson approximately $1.5 million on his annual compensation as chief executive of his casino company.

• Maintain the special low rates on dividends, potentially saving Adelson nearly $120 million on a single year's worth of dividends, more than enough to recoup his politi- cal donations.

• Maintain the special low rates on capital gains, allowing Adelson to make back his political donations in capital gains tax cuts just by selling a fraction of his stock.

• Provide a tax windfall of an estimated $1.2 billion to Adelson's company, Las Vegas Sands Corp., on untaxed profits from its Asian casinos, as well as a tax exemption forfuture overseas profits. Adelson's casinos already enjoy a special foreign tax exemp- tion from the Chinese administrative region of Macau, and Gov. Romney would make those foreign profits exempt from U.S. taxes as well.

• Eliminate the estate tax, potentially providing a staggering $8.9 billion windfall to Adelson's heirs.
Before You Go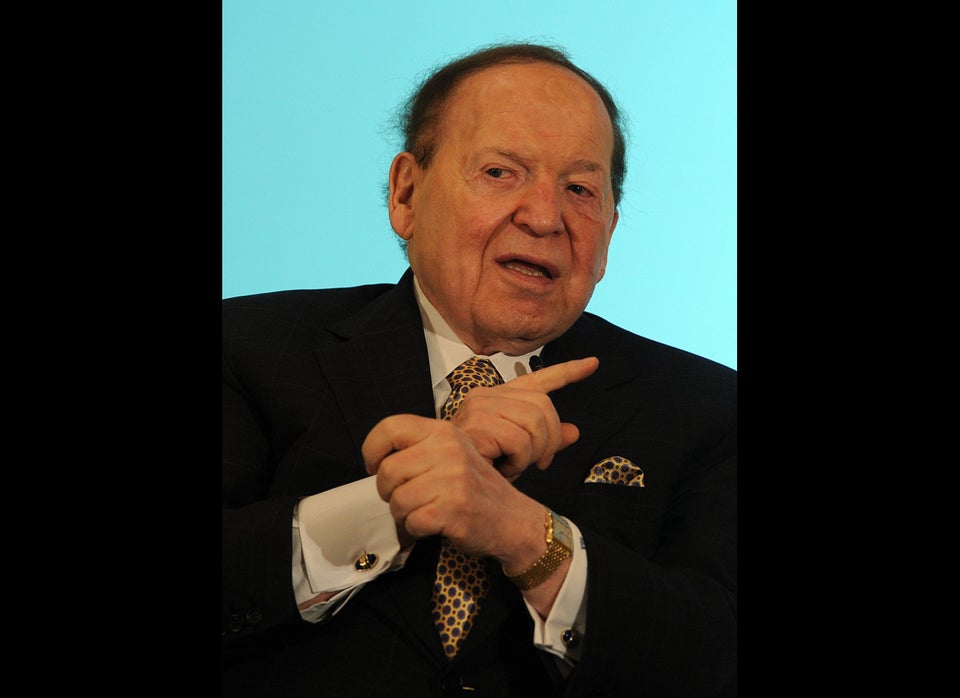 Donors Giving $500,000-Plus To Super PACs
Popular in the Community