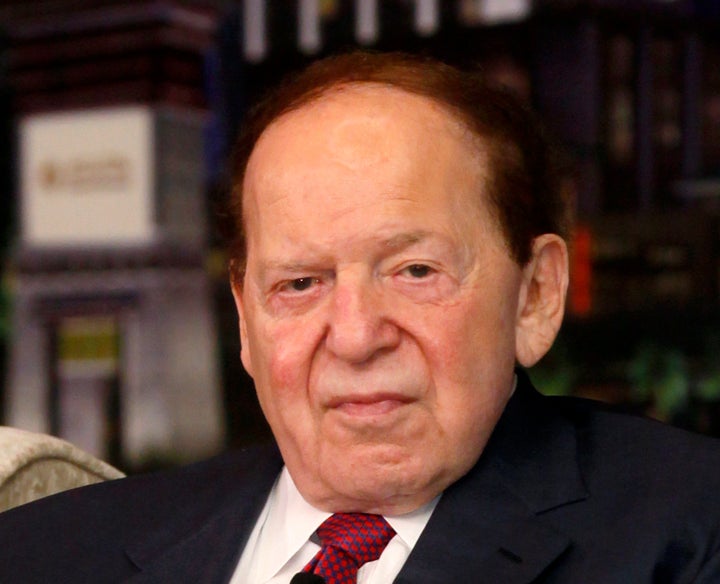 UPDATE: 7:27 p.m. 8/2/2012 -- The DCCC has retracted its allegations against Sheldon Adelson.
A lawyer for casino magnate Sheldon Adelson has threatened to sue the Democratic Congressional Campaign Committee for "maliciously branding Mr. Adelson as a pimp" in statements it made about the deep-pocketed Republican donor's ties to the Chinese mob.
In a 2 1/2-page letter dated Monday to DCCC press secretary Jesse Ferguson, Adelson attorney Lewis J. Clayton condemns the committee for claiming that Adelson benefited from a "Chinese prostitution strategy" and asks for a full retraction of two statements circulated by the DCCC.
"Mr. Adelson does not tolerate prostitution -- let alone, as you have said, make money from it," Clayton wrote to Ferguson. "The fact is that Mr. Adelson has consistently objected to and maintained a strong policy against prostitution, a commitment that extends to his personal life.
"These false allegations constitute libel per se entitling Mr. Adelson to compensatory and punitive damages," Clayton wrote.
Ferguson said Tuesday evening that the DCCC is reviewing Clayton's letter, first reported on Tuesday by the Las Vegas Sun's Jon Ralston.
Last month, the Associated Press reported that Adelson "personally approved of prostitution and knew of other improper activity at his company's properties in the Chinese enclave" of Macau. Las Vegas Sands spokesman Ron Reese and attorney Brad Brian denied the allegations, made in court documents by a former chief executive fired from the Macau casino.
The DCCC pounced on the accusations in a June 29 statement under the headline "Breaking: House Republicans' Biggest Donor Approved 'Prostitution Strategy' in China." Clayton also took issue with a July 2 statement from the DCCC that asked what House Republicans will do "when their Chinese prostitution money comes from billionaire Sheldon Adelson."
Earlier this month, Politifact handed down a "Pants On Fire" rating to the DCCC talking point that Adelson-backed candidates are receiving dirty money.
Adelson is the biggest U.S. donor to super PACs in this election cycle, having doled out at least $36.75 million through the end of June. He and his family bankrolled a super PAC that helped to keep Newt Gingrich's campaign afloat during the Republican primary. Since then he and his wife have made contributions to the super PAC backing Mitt Romney, both super PACs linked to the House Republican Majority and to a super PAC supporting Texas Senate candidate David Dewhurst. His giving is expected to soar higher with contributions to non-disclosing efforts like those of the billionaire Koch brothers.
A ProPublica investigation published on Monday did little to squash mounting evidence that Adelson's Macau operation has been linked to shady business practices. ProPublica reported that Las Vegas Sands "granted tens of millions of dollars in credit to a junket backed by" Cheung Chi Tai, a Hong Kong businessman that a 1992 Senate report considered a key player in Chinese organized crime.
Reese did not immediately return a request for comment on Clayton's letter Tuesday evening.
Amanda Terkel contributed reporting.
Before You Go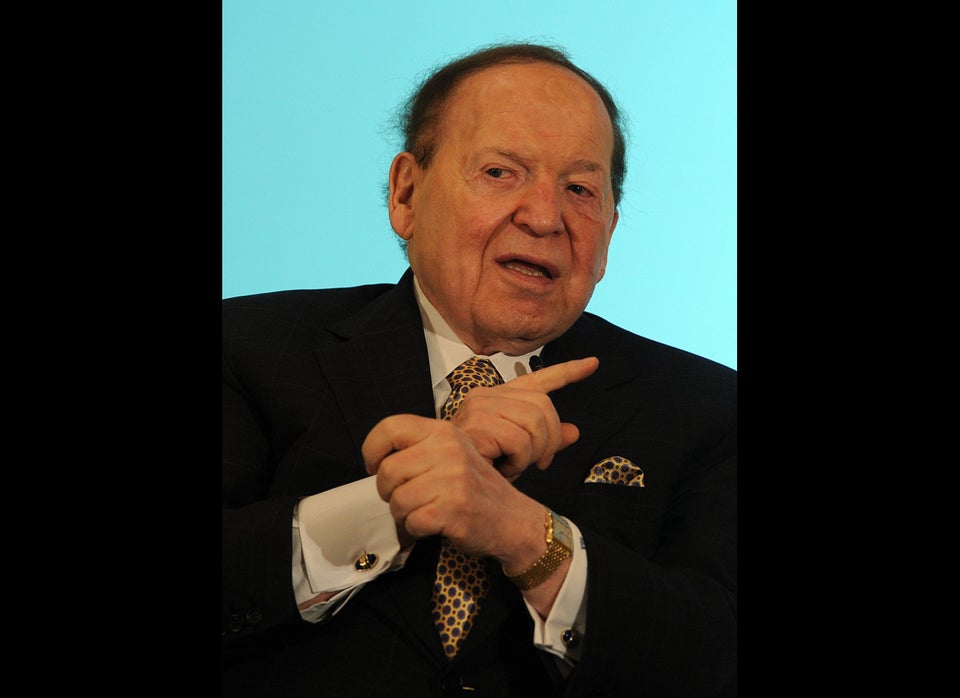 Donors Giving $500,000-Plus To Super PACs
Popular in the Community