 WASHINGTON, Sept 24 (Reuters) - U.S. billionaire casino magnate Sheldon Adelson has set a new record in political donations by giving $70 million to help Republicans in the 2012 elections, nearly triple the previous highest amount, according to news outlet Politico on Monday.
Adelson, 79-year-old chairman of Las Vegas Sands Corp , has come to symbolize a new era in U.S. campaign finance that affords great power to individual wealthy donors through unlimited-spending outside "Super PAC" groups. These groups finance millions of dollars worth of advertising on candidates' behalf.
In a rare interview with a mainstream media outlet, Adelson told Politico he planned to spend up to $100 million -- "whatever it takes" -- to defeat President Barack Obama on Nov. 6, a stance he also made to Forbes magazine in June.
According to disclosures filed with the Federal Election Commission, Adelson and his wife, Miriam, have contributed about $37 million, almost all of it to Super PACs backing Republican presidential candidate Mitt Romney, primary rival Newt Gingrich and party peers running for seats in the U.S. Senate and House of Representatives.
The rest of the $70 million presumably went into tax-exempt organizations that are not required to disclose donors. Politico reported that tax-exempt groups received $20 million to $30 million of Adelson's money but did not give further details.
Forbes magazine estimates Adelson's fortune to be $20.5 billion, much of it thanks to the exploding casino operations in Macau in China -- which are focus of a series of lawsuits and investigations in the United States and Macau.
The previous election-spending record was held by liberal billionaire financier George Soros, who has estimated he spent $27.5 million in 2004, giving to outside groups in a failed effort to defeat Republican President George W. Bush.
Adelson is credited with almost single-handedly propping up the failed presidential run of former House Speaker Gingrich as he and his various family members fed some $20 million into Winning Our Future, a Super PAC that aired attack ads against Romney and other Republicans vying for the party nomination.
Sheldon and Miriam Adelson have given $10 million to the pro-Romney Super PAC Restore Our Future; $5 million to YG Action Fund, run by former aides of House Majority Leader Eric Cantor; and another $5 million to Congressional Leadership Fund, linked to House Speaker John Boehner, among other donations disclosed to the FEC.

Before You Go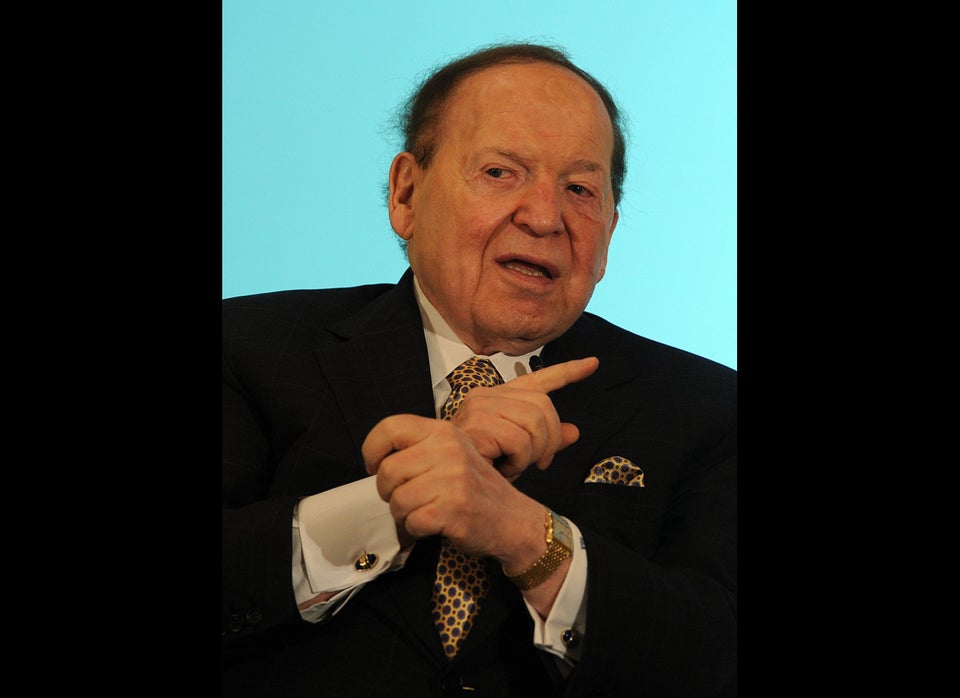 Donors Giving $500,000-Plus To Super PACs
Popular in the Community