Florida legislation that would legalize medical marijuana just got a very wealthy opponent. Sheldon Adelson, the casino mogul and GOP super donor, has reportedly poured millions into an anti-medical marijuana campaign in the state.
The Tampa Bay Times reported that Adelson has contributed $2.5 million to the newly formed Drug Free Florida Committee, which opposes Amendment 2. The amendment would legalize cultivation, purchase and possession of cannabis to treat approved medical conditions when recommended by a licensed doctor. The amendment, sponsored by cannabis reform group United for Care, will appear on the ballot in Florida's Nov. 4 election.
The Florida anti-marijuana campaign appears headed for a similar end. Nearly 90 percent of Florida voters support the legalization of marijuana for medical use, according to a recent Quinnipiac poll.
This isn't the first time casino money has fought the legalization of marijuana. Nevada casinos opposed the campaign to legalize medical marijuana in 2000, but state voters ultimately prevailed. Fourteen years later, Nevada's gaming regulators continue to wrestle with the laws.
The backers of Florida's marijuana amendment have received more than $4 million from Democratic donor John Morgan, but the issue does not follow traditional party lines. Florida Rep. Debbie Wasserman Schultz (D), chair of the Democratic National Committee, has said she has "concerns" over the amendment, but supported a very limited low-THC medical marijuana bill that Gov. Rick Scott (R) has said he will sign.
Morgan criticized Wasserman Schultz's position. "I know personally the most-powerful players in Washington, D.C. And I can tell you that Debbie Wasserman Schultz isn't just disliked. She's despised. She's an irritant," Morgan told the Miami Herald last week. "Why she's trying to undermine this amendment I don't know. But I'll tell you, I will never give a penny or raise a penny for the national party while she's in leadership. And I have given and helped raise millions."
Michael Czin, national press secretary for the Democratic National Committee, said Wasserman Schultz "was speaking as a mom and a member of Congress on her personal concerns on a local issue."
"The DNC has not taken an official position on this ballot initiative," Czin said. "We leave it to the good people of Florida to make that decision."
The irony of even the possibility that Wasserman Schultz's position on medical marijuana aligns with Adelson's was not lost on Marijuana Majority's Tom Angell.
"That the congresswoman would stand on the side of an ultraconservative billionaire in opposition to the will of the people and mountains of evidence demonstrating marijuana's medical benefits raises serious questions about her fitness to lead a party that so often emphasizes its commitment to healthcare, civil rights and science," Angell said to HuffPost.
"But this isn't a partisan issue," Angell added. "Polls show overwhelming voter support for medical marijuana across the board, from all parts of the political spectrum."

Before You Go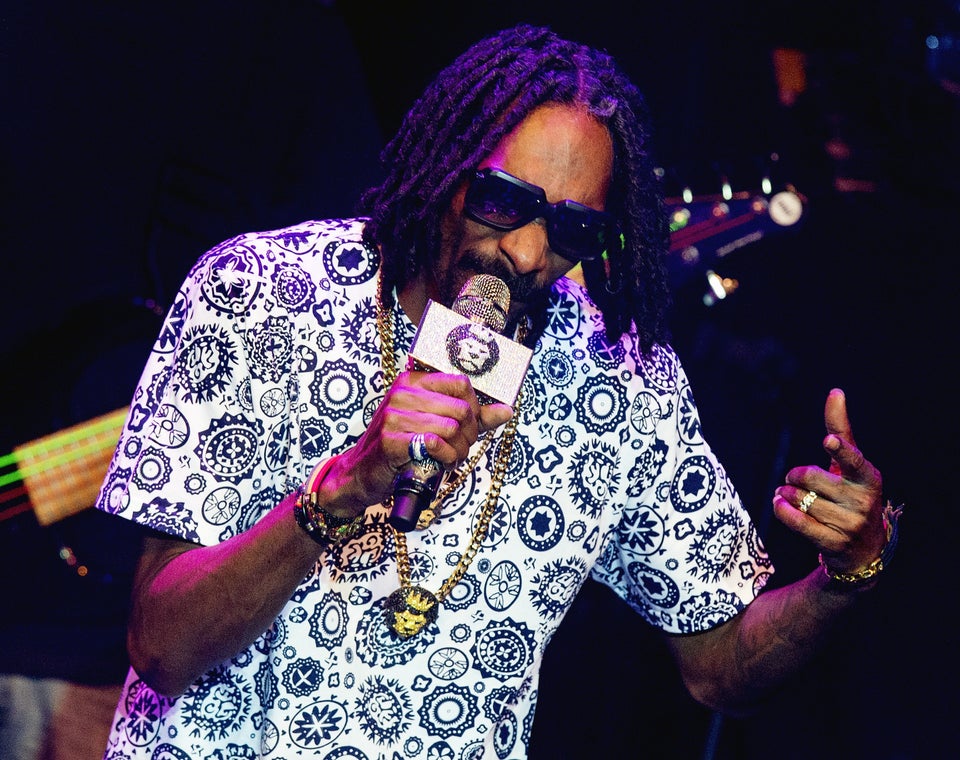 Top 50 Most Influential Marijuana Users
Popular in the Community