"I happen to be in a unique business where winning and losing is the basis of the entire business," Adelson told the Journal. "So I don't cry when I lose. There's always a new hand coming up."
In fact, Adelson, whose personal wealth is estimated at $20.5 billion, says he's ready to literally double down on the GOP when those new cards are dealt.
Mr. Adelson's 2012 donations were double what he spent in 2008, and looking ahead, he said, he was ready to again "double" his donations.

"I'll spend that much and more," he said in his first extensive postelection interview. "Let's cut any ambiguity."
The GOP's up-and-comers have already begun to position themselves for a share of the billionaire's largess. Politico reported this week that a number of GOP governors thought to be gearing up for potential 2016 presidential bids recently stopped by Adelson's Venetian Hotel in Las Vegas to kiss the ring.
Questions about Adelson's support for the GOP have grown over the past year, particularly after he admitted to Politico that his opposition to President Barack Obama, and therefore his massive spending in support of former GOP presidential nominee Mitt Romney, had roots in his concern over two ongoing federal criminal investigations into his casino empire.
And Adelson's status as a top Republican donor may raise more eyebrows after his interview with the Journal, in which he claimed that he's "basically a social liberal" who supports abortion rights and the Dream Act.
Before You Go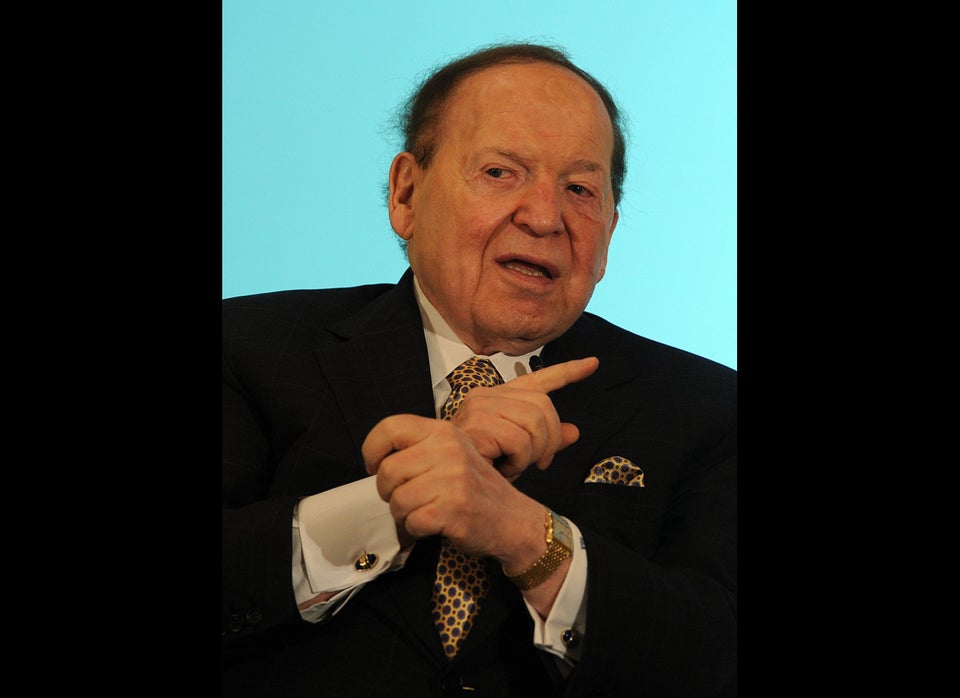 Donors Giving $500,000-Plus To Super PACs
Popular in the Community