 Las Vegas casino mogul Sheldon Adelson said he would give up to $100 million to Newt Gingrich or another GOP candidate, according to a rare interview in Forbes magazine published Tuesday.
"It's unfair that I've been treated unfair -- but it doesn't stop me. I might give $10 million or $100 million to Gingrich," he said.
The billionaire and his family have already given $11 million to a Gingrich-aligned super PAC, Winning our Future, and according to CBS News, are expected to make another $10 million donation.
The amount is small relative to Adelson's wealth -- The Huffington Post calculated that he made $3.3 million an hour assuming a 40-hour work week, making $7 billion in total. He has a net worth of about $25 billion.
Adelson told Forbes that he was "against very wealthy people attempting to or influencing our elections." He added, "but as long as it's doable I'm going to do it" and that he's proud and doesn't want to hide his name.
Adelson also said that he likes Mitt Romney and Rick Santorum but wouldn't back Ron Paul.
Billionaires Peter Thiel, the founder of PayPal, and Foster Friess, have also heavily contributed to super PACs aligned with Ron Paul and Rick Santorum, respectively. Restore Our Future, a pro-Romney super PAC, has been largely supported by two dozen donors, according to the AP.
Before You Go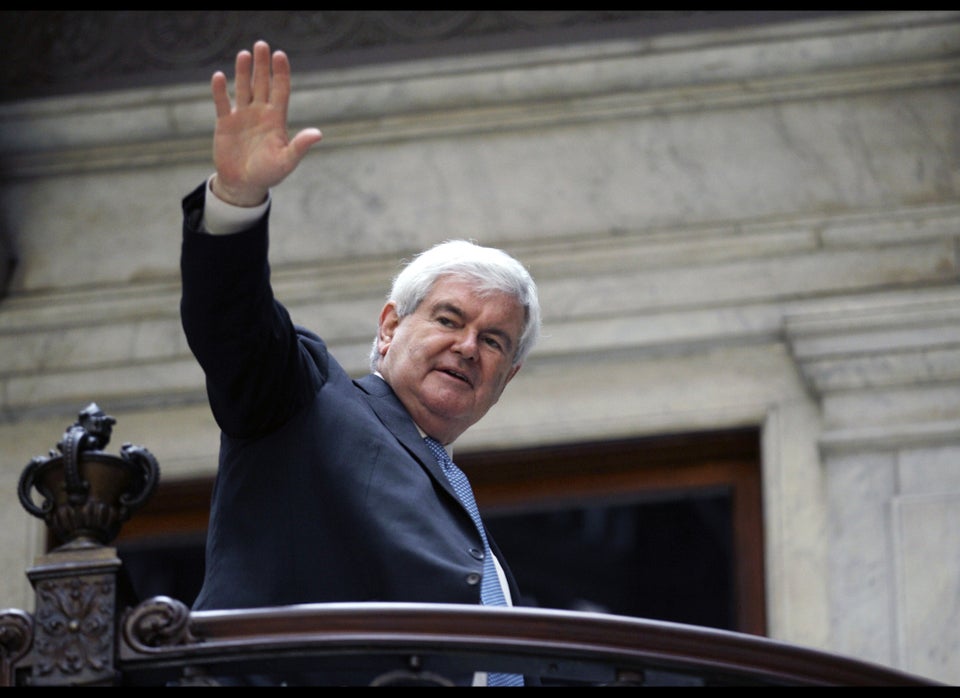 Newt Gingrich 2012
Popular in the Community