 WASHINGTON -- Two super PACs closely linked to the Republican House majority raised a combined $6.6 million in the second quarter of 2012 thanks to contributions from well known mega-donors, according to reports filed Sunday with the Federal Election Commission (FEC).
YG Action Fund, which is run by former staffers of House Majority Leader Eric Cantor (R-Va.), accounted for a large portion of the total raised by the two groups thanks to a $5 million infusion from casino magnate and top super PAC donor Sheldon Adelson.
The Congressional Leadership Fund, which launched late in 2011 with a press conference featuring the entire House Republican leadership, pulled in $1.28 million. Texas home builder and third biggest super PAC donor Bob Perry gave $1 million to the group.
The combined total of the two House Republican super PACs puts them ahead of the Democrats' House Majority PAC, which raised $4.3 million in the second quarter. In total, the major Republican super PACs -- including the two House leadership groups, the pro-Mitt Romney Restore Our Future and the Karl Rove-linked American Crossroads -- appear set to beat the $25 million raised by their Democratic counterparts in the second quarter by at least $10 million.
Other donors to the Congressional Leadership Fund in the second quarter include the corporations White Castle, Blue Bell Creameries, Huntington Bancshares, Borden Dairy Company, The Anschutz Corporation and Alpha Natural Resources.
Hedge fund executive Bruce Kovner and his wife, Suzanne, donated $250,000 to YG Action Fund.
Adelson had previously donated $5 million to the Congressional Leadership Fund in the first quarter of the year.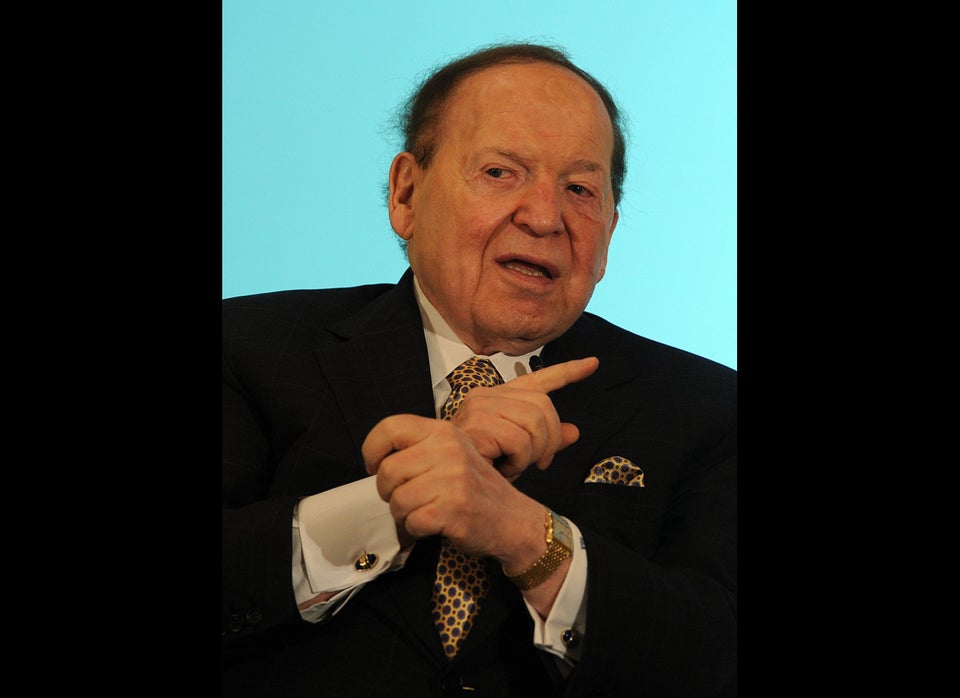 Donors Giving $500,000-Plus To Super PACs