NEW YORK -- Gov. Andrew Cuomo wasn't the one in custody on Thursday. But the arrest of powerful New York State Assembly Speaker Sheldon Silver could spell plenty of trouble for his fellow Democrat.
The state's chief executive will face tough questions over his handling of corruption in the legislature. Perhaps more worryingly, he's been sent a sharp reminder that U.S. Attorney Preet Bharara may be looking into why Cuomo killed an investigation into just the sort of double-dealing that Silver stands accused of.
Just hours after Silver's arrest on bribery and kickback charges involving millions of dollars, Cuomo's opponent in last year's Democratic primary wrote an op-ed lambasting the governor for closing down the corruption commission he'd created in July 2013.
"[A]s the Governor who promised to root out corruption, Andrew Cuomo has to answer for a culture of secrecy and corruption, an Old Boys Network that has gotten worse, not better, since he took office," Zephyr Teachout wrote in the New York Observer.
At the time Cuomo shut down the Moreland Commission last March, he explained his decision as part of a deal with the legislature to pass modest ethics reforms. State legislators had fiercely resisted the commission's attempts to subpoena records about their second jobs. New York has a part-time legislature and its state lawmakers are free to pursue outside work, as long as they disclose -- which Silver allegedly failed to do.
"The commission was really onto something and was poised to uncover this level of graft not just with the speaker but with other legislators in all likelihood," said Dick Dadey, executive director of the good government group Citizens Union. "The commission's work fortunately continued with the leadership of Preet Bharara. It's unfortunate that the governor shut this down."
Cuomo can derive some political comfort from the fact that he did achieve reforms requiring legislators to disclose more about their outside income. In his State of the State address on Wednesday, the governor proposed further measures limiting the ability of legislators to use campaign funds for personal purposes.
A withering New York Times investigation published in July, however, suggested that Cuomo had undermined the Moreland Commission while it operated and diluted its final report. Soon after Cuomo announced that the panel's work was over in March, Bharara, whose bailiwick is the Southern District of New York, began questioning why the governor made that decision.
Politically, Cuomo "engendered some significant negatives with the initial decision" to kill the Moreland Commission, said former New York assemblyman and now John Jay College of Criminal Justice professor Daniel Feldman. But Feldman doubted whether Silver's arrest would make the situation much worse, since most voters are more focused on bread-and-butter issues.
Cuomo will also need to make the tricky decision whether to call for Silver's resignation as speaker. "It's chaos," said Richard Brodsky, another former assemblyman and now senior fellow at the nonprofit Demos. "The conference and the governor have to figure this out pretty quickly."
Although lawmakers from both parties called on Silver to resign his position on Thursday, most of the Democratic caucus seemed to be standing by its leader of two decades -- for now.
Cuomo has taken a wait-and-see approach. In a Daily News interview hours after Silver's arrest, the governor said, "I want to see the facts before I have an opinion." Still, as more details about Silver's alleged improprieties leak out and the political chorus rises, Cuomo may be forced to take a more definitive position.
The governor's office did not immediately respond to a request for comment from The Huffington Post.
Beyond the political turbulence, Cuomo must consider the possibility, uncertain at this point, that Bharara has the governor in his sights. Nothing in the complaint against Silver implicates the governor in any wrongdoing. But one of the political donors it mentions was also Cuomo's largest contributor in the most recent election cycle, and the governor and the speaker had a tight working relationship.
It's also not clear whether the Moreland Commission uncovered any hints of Silver's alleged misdeeds. Bharara refused to tell reporters how much of the evidence behind the allegations in his complaint came from the commission's subpoenas and interviews.
"This [complaint] deals with Shelly Silver and only Shelly Silver. But when you think about it, other issues come up," said Brodsky, the former assemblyman, pointing to the decision to end the Moreland Commission. "You have to be brain-dead not to want to think about the rest of it, and the rest of it is uncertain."
Bharara himself has been unusually public in his criticism of Cuomo for shutting down the commission. He obliquely repeated that criticism on Thursday, stating that "a deal was cut that cut off the commission's work, to the great relief of Sheldon Silver."
But Bharara was unusually vague -- intentionally so, he said when asked -- as to who might be in his sights next.
"Our unfinished fight against public corruption continues," he said. "You should stay tuned."
Before You Go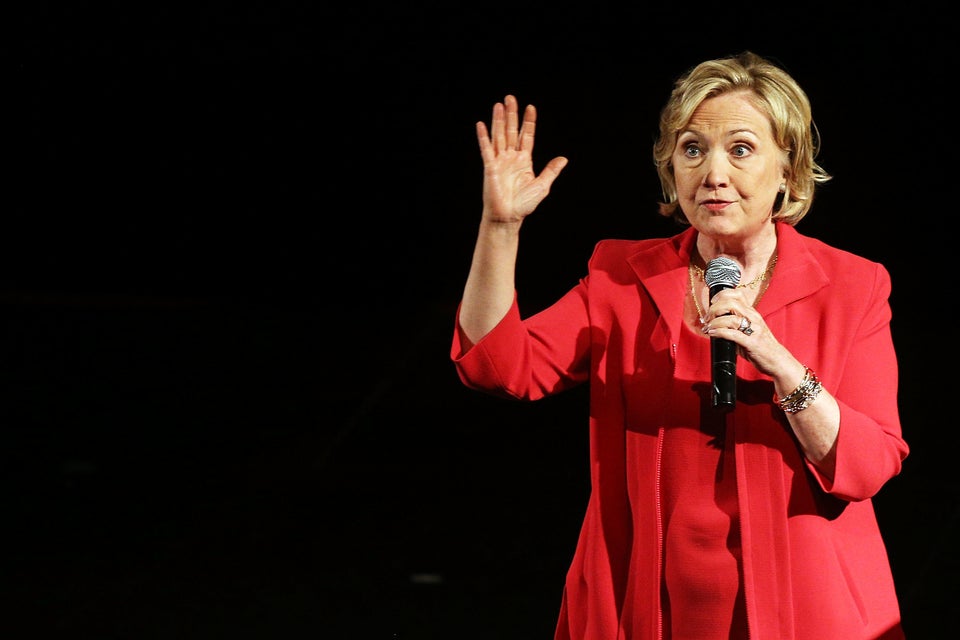 Potential 2016 Presidential Contenders
Popular in the Community