Silver ruled one half of the New York State legislature for more than two decades before being found guilty in 2015 on seven counts related to his acceptance of a steady stream of payments through a law firm in exchange for official acts like directing grant money to his clients. But a subsequent Supreme Court decision shrank the definition of official corruption so much that Silver may now skate free.
In 2016, a unanimous Supreme Court threw out the corruption conviction of former Virginia Gov. Bob McDonnell, a Republican, on the grounds that he did not take any official actions on behalf of the government after he received more than $700,000 in gifts from the head of a nutrition supplement business who his wife had a crush on. The decision in McDonnell v. U.S., penned by Chief Justice John Roberts and based on the court's 2010 Citizens United ruling, limited the scope of corruption prosecutions to include only formal government actions taken in exchange for gifts, contributions or bribes.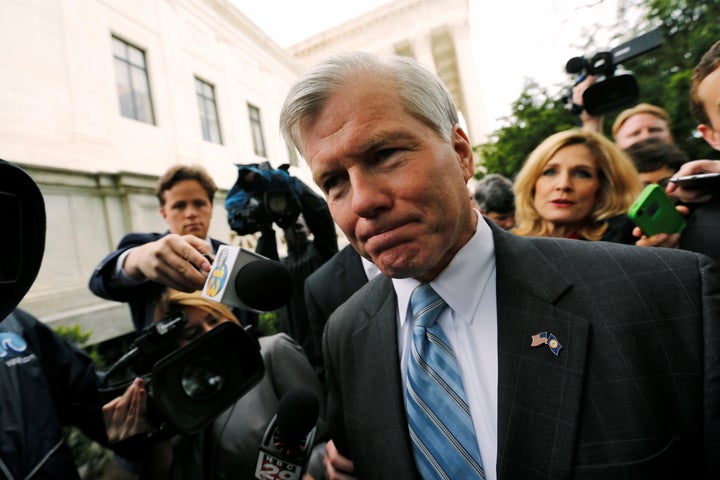 All three judges on the 2nd U.S. Circuit Court of Appeals tossed Silver's conviction because, in light of the McDonnell decision, the jury was not properly instructed on what to consider an official action. "Given the teachings of the Supreme Court in McDonnell, and the particular circumstances of this case, we simply cannot reach that conclusion" that the jury was properly instructed, the judges wrote.
Prosecutors for the Southern District of New York immediately announced that they would retry the case. "[W]e look forward to presenting to another jury the evidence of decades-long corruption by one of the most powerful politicians in New York state history," acting U.S. attorney Joon Kim said in a statement.
Preet Bharara, the former U.S. attorney for the southern district who prosecuted Silver and was fired by President Donald Trump in March, said in a tweet, "The evidence was strong. The Supreme Court changed the law. I expect Sheldon Silver to be retried and re-convicted."
"Nothing about this decision in any way indicates that what Sheldon Silver did was legal," Dan Weiner, senior counsel for the Brennan Center for Justice, told HuffPost.
Weiner said that unlike McDonnell, who hawked his benefactor's diet pills at dinners in exchange for a Rolex, a sports car and other gifts, the Silver case featured solid evidence that the former assembly speaker took official action through his public position in exchange for payments through the law firm that employed him.
"The facts seemed strong," Megan McAllen, a lawyer at the Campaign Legal Center, said about Silver's now-overturned conviction.
While that might mean a successful re-prosecution, McAllen explained that the court's overturning of the Silver conviction is more "fallout from the Supreme Court's pretty short-sighted decision ― really narrowing the standards for corruption convictions."
Zephyr Teachout, an expert on corruption and the law at Fordham University and a Democratic congressional candidate in 2016, told HuffPost that she thought the appellate court was simply doing what it had to do in light of the McDonnell ruling. "I don't see this as fatal," she said.
Silver may ultimately be convicted again on retrial despite the McDonnell decision. What concerns Teachout, though, is that the Supreme Court has repeatedly missed the point of protecting democracy from corruption in its cases from Citizens United to McDonnell.
"The Supreme Court seems to think that our corruption problem is too many people trading explicit bags of cash for explicitly agreed-upon governmental actions," she said. "That's not our corruption problem. Our corruption problem is sophisticated political actors getting rich and powerful in exchange for doing favors for their donors."
McAllen echoed this. "In the wink-and-nod world of political corruption it makes it really difficult for the prosecutors to bring a case," she said.
And that is the ultimate concern. Silver will get another trial, but some public corruption investigations may not take place because of the court's tightened definition of corruption.
Calling all HuffPost superfans!
Sign up for membership to become a founding member and help shape HuffPost's next chapter