Arizona teacher Sheldon White has been suspended without pay for the remainder of the fall semester after locking three students in a closet as discipline.
The Williams High School art and woodshop teacher had warned students against repeatedly entering a classroom storage closet. When they failed to comply, White locked them in the closet for more than 30 minutes.
"It was pretty tight, though, pretty tight," student Sage Hoag told KPNX. "He had several students hold the door shut while he put up boards and rope, that's what we saw when we were pulling the door back. He eventually got the boards stuck to where we couldn't open it at all."
The students reported the incident, and Williams Police, finding the actions criminal by statute, filed unlawful imprisonment charges. But the Coconino County Attorney's Office declined to prosecute, the Arizona Republic reports.
Now, furious parents say the 19 days of suspension is not enough and are calling for the teacher's termination.
"That sounds dramatic but he shouldn't be teaching, because he's not teaching correct behavior," Esperanza Ruiz, mother of one of the punished students, told KPNX.
White has been teaching at Williams for 17 years with a clean record, an issue taken into consideration when the school board decided not to fire the teacher for the incident. Those close to the educator are also standing behind him.
"That poor guy, you know he's doing his job. he's not there to babysit," White's neighbor Bob Sarkesian told KPNX. "There's so many of these little, what I call cry babies -- it didn't hurt nobody, discipline is discipline."
An unidentified mother of one of the student victims said the school board's decision sends a message to students that bullying is acceptable.
"If I locked my kids in a close tit would be child abuse. There would be legal consequences. There are no legal consequences for him. Whatever discipline he's going to receive is apparently getting watered down step by step," the mother told the Arizona Daily Sun. "I'm concerned that the kids are going to continue to be exposed to him. If he has no consequences, his behavior will continue unabated. It gives a message to the kids that abuse is entirely OK."
The two were accused of holding the closet door closed with their feet while the disciplined children cried inside the dark room for five minutes at a time. One student reportedly cried so hard in the closet that he threw up and was sent home.
"You are taking a 4-year-old and putting them in a dark closet, and that's like torture," mother Kelicia Johnson-Chaney told KHOU at the time. "That's torture even to an adult that is afraid of the dark. Who locks anybody in a closet?"
Before You Go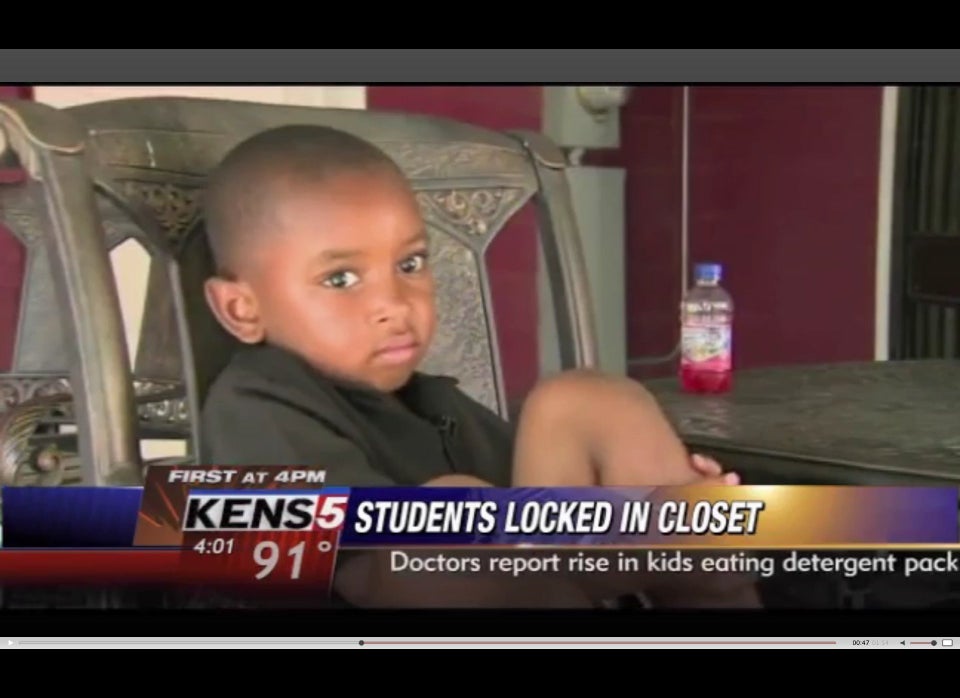 Teacher Controversies
Popular in the Community