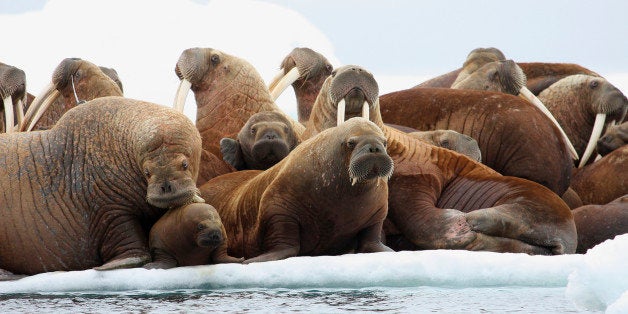 WASHINGTON -- Shell's plan to drill in the Arctic this summer has met plenty of opposition from environmental advocates. But it might be the walrus that stops them from proceeding.
The Department of Interior's Fish and Wildlife Service issued Shell a letter of authorization on Tuesday allowing the company to have a small number of what are known as "incidental takes" of polar bears and Pacific walruses -- or harm caused to the animals or their habitats unintentionally in the course of permitted activities.
But the letter lists precautions the company must take to avoid contact with the walruses, which includes a directive to maintain a minimum of 15 miles between drilling sites in compliance with provisions of the Marine Mammal Protection Act. The act requires this distance between drilling operations to avoid impacts on foraging or migrating walruses, and as a number of environmental groups pointed out last week, Shell's two proposed drill sites are only 9 miles apart -- a violation of that law.
Interior granted Shell "conditional approval" to begin exploratory drilling in the Arctic this summer, but the company still needs additional permits before it can begin. The letter is another step in the process toward obtaining final permission, but the spacing requirement may present a challenge.
"We are evaluating the Letter of Authorization issued today and will continue to pursue the 2015 program that was conditionally approved by the Bureau of Ocean and Energy Management in May," said Shell spokesman Curtis Smith in an email to The Huffington Post. "That includes drilling in the Chukchi Sea once open water permits."
The Interior Department said the letter isn't the final deciding factor in whether Shell will drill in the Arctic this summer. "It is important to note that today's action does not green-light Shell's activity this summer, nor does it preclude Shell's proposed activity," said Interior spokeswoman Jessica Kershaw in an email. "If Shell's exploration program proceeds this summer, it will be subject to compliance with all applicable regulations and conditions, including the [Fish and Wildlife] Service's LOA and strong federal oversight."
But environmental groups balked at the letter as helping move Shell one step closer to drilling. "Shell's failure in its Exploration Plan to follow the law is just the latest chapter in a long history of the company's incompetence, but the Obama administration is still giving the company permission to go forward," said Greenpeace spokesperson Travis Nichols.
"We are disappointed the Administration continues to move towards offshore Arctic drilling this summer," said Chris Krenz, Arctic campaign manager and senior scientist for Oceana. "While we appreciate that the Fish and Wildlife Service continues to be concerned about drilling impacts on walrus, the appropriate course of action would be to rescind the [Bureau of Ocean Energy Management] approval of Shell's exploration plan."
Before You Go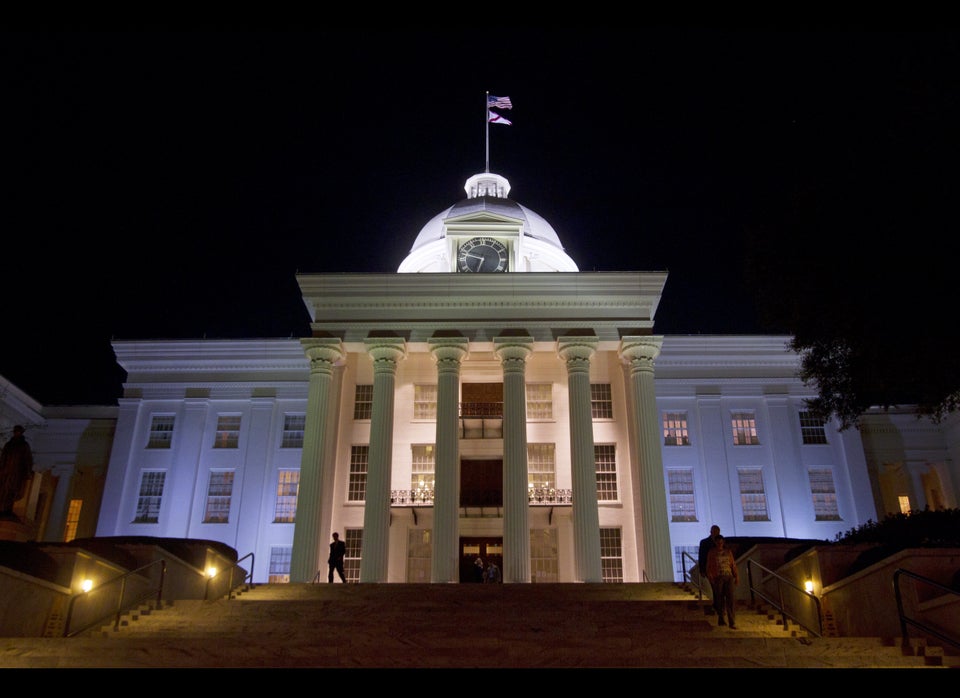 U.S. State Capitol Buildings
Popular in the Community