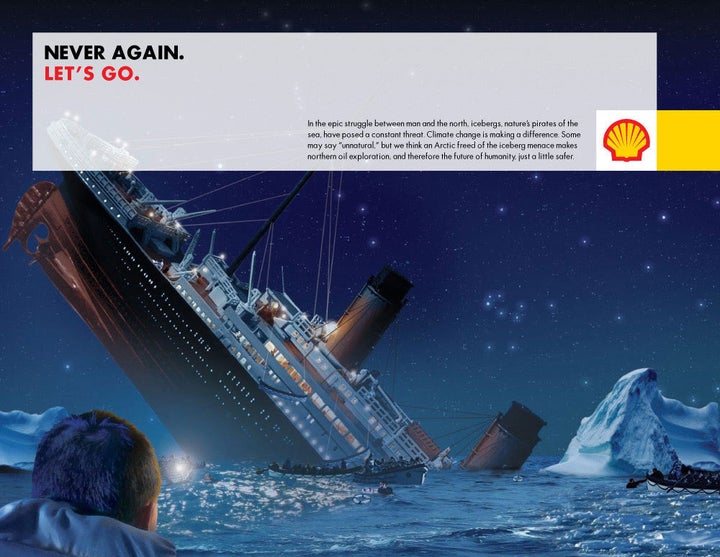 At first glance, Arctic Ready looks like a legitimate website from Shell. The clean lines, judicious use of white space and the prominent placement of the familiar red and yellow "Shell" logo have all the markings of the oil corporation's homepage.
But would Royal Dutch Shell really splash "LET'S HIT THE BEACH" across a grey picture of its Noble Discoverer drilling rig that last weekend lost its mooring and drifted close to the shore?
An economic analysis, prepared by a consultancy on behalf of Shell last year, estimated that employees in Alaska would draw some $63 billion in payroll, and another $82 billion would accrue to workers in a variety of ancillary and downline jobs across the U.S. Local, state and federal governments would draw billions in revenues, the report reckoned.
The site launched last month, and it's seen a recent spike in traffic. A Greenpeace spokesperson said on Wednesday that Arctic Ready has received 1.8 million page views in the last two days.
(SCROLL DOWN FOR IMAGES)

The group has developed "Angry Bergs," a kids' game in which players have to melt icebergs that "threaten our energy future" before they get too close to the oil rigs.
"The goal was really to shine a light on the absurdity of Shell's actual plans to drill in the Arctic," James Turner, a Greenpeace spokesman, told The Huffington Post. "What we're tying to do is use humor and ... social media to call Shell out for what is a reckless and unscientific drilling program, and to engage the public."
"Journalists, blog readers and YouTube viewers have recently been targeted with scams launched by organizations opposed to energy exploration in Alaska. A contest on a mock Shell website promotes the creation of fake advertisements," Shell said in a statement, according to Forbes. "The advertising contest is not associated with Shell, and neither is the site it's on. And Shell did not file legal action in this matter. Our focus is on safely executing our operations."
This is by no means the first time a spoof account has been created on behalf of an oil company. The "BP Public Relations" (@BPGlobalPR) fake Twitter account that launched during the 2010 Deepwater Horizon oil spill has more than 150,000 followers, more than three times more than the actual BP account.
LOOK: Spoof advertisements from Arctic Ready:
Related
Before You Go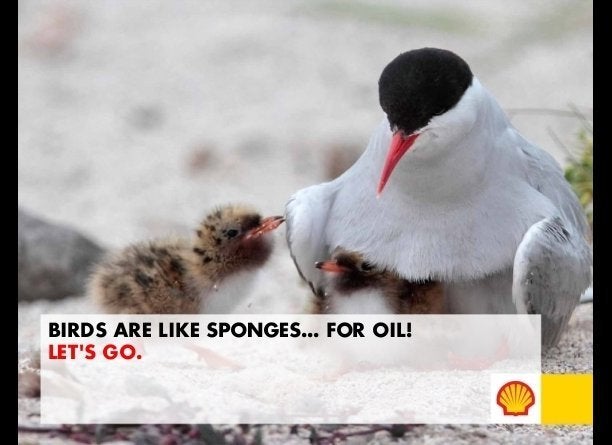 Arctic Ready
Popular in the Community