Judges were unaware that they were about to receive quite the literal slam at Shell's recent "Science Slam," an event in Berlin, Germany on December 11 for young scientists to showcase their projects and research.
"We can can pull the plug out here, but not in the Arctic!" Peters reportedly exclaimed in German. He's an activist who opposes Shell's Arctic drilling ambitions and lists terms like "social movements," "civil disobedience," and "direct action" on his Twitter profile.
Shell ended the event soon after, a Shell spokeswoman confirmed to the Berliner Zeitung.
"The event had to be cancelled due to a disturbance shortly before the end, so that the jury did their part of the rating during the day only today," Shell posted on their German website, according to a translation. "Shell respects the right to freedom of expression and welcomes constructive dialogue and substantive contributions to solutions for the energy future. We therefore regret the process especially with regard to the other Slammer."
SlamShell says on its website:
[Shell] consciously create socio-ecological damage and show no real commitment to changing this. They work hard to make it look like they care about the impact of their endless quest for oil, distracting the public with showy PR events like the Science Slam. This is called Greenwashing. It is the opposite of responsibility. Taking actual responsibility would be Shell cleaning up its mess and taking action to prevent further damage. Taking responsibility would mean not fulfilling plans to drill in the Arctic.
This week's event wasn't the first time protesters have challenged Shell's Arctic drilling plans. A video released in June 2012 seemingly showed a major mishap at a Shell press event in Seattle, but the entire event was revealed to be a hoax staged by activist duo The Yes Men and Greenpeace.
Related
Before You Go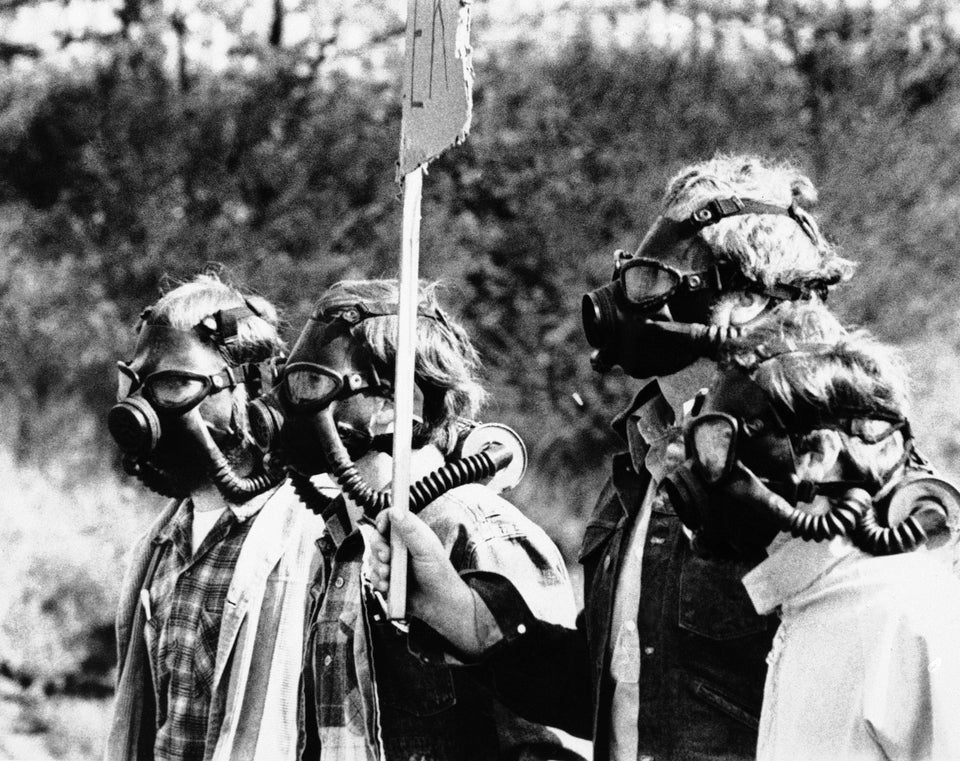 Evolution of Green Activism
Popular in the Community