 ANCHORAGE, Alaska/WASHINGTON (Reuters) - Shell may have moved an oil rig that ran aground off Alaska last week partly to avoid millions of dollars in taxes, U.S. Rep. Ed Markey said, raising even more questions about the oil company's decision on the timing of the move.
The letter from the top Democrat on the House of Representatives Natural Resources Committee adds to the already-intense political scrutiny of Royal Dutch Shell's ambitious and troubled Arctic drilling foray last year.
Shell's 30-year-old Kulluk drillship ran aground on New Year's Eve in what were described as "near hurricane" conditions while it was being towed south for the winter.
In a letter to Shell's top U.S. executive, Marvin Odum, Markey said the decision to move the rig "may have been driven, in part, by a desire to avoid...tax liability on the rig."
In late December, a Shell spokesman told a local newspaper, the Dutch Harbor Fisherman, that it was "fair to say the current tax structure related to vessels of this type influenced the timing of our departure." But Shell said in response to Markey on Thursday that its decision was guided by safety, not taxes.
Markey, an outspoken critic of the oil and gas industry, said his office received information about Shell and taxes from Alaska's revenue department.
Shell could have been exposed to a state tax if the rig had remained in the state until January 1, as Alaska law says an annual tax of 2 percent can be assessed on drilling equipment on that date, Markey said in the letter sent on Wednesday.
The company spent $292 million on upgrades on the rig since purchasing it in 2005, so the liability could have been about $6 million, he wrote. In total, Shell has spent $4.5 billion since 2005 to develop the Arctic's vast oil reserves.
Jim Greeley, Anchorage-based petroleum property assessor for the Alaska Department of Revenue, explained that the tax applies to property used for exploration, production or transportation of oil or natural gas. He could not say whether the Kulluk would have been taxed or whether Shell's actions avoided a tax.
The issue was complicated by the fact that Shell's drilling was in federal waters.
"There's no tax precedent for that," at least in recent times, Greeley said, adding that department officials were researching the tax practices from two decades ago when there was a flurry of drilling offshore Alaska.
The decision would have to be made by the time the state publishes its tax rolls on March 1.
Shell's Arctic work has been closely watched by many in the industry and especially by ConocoPhillips ahead of its planned Alaska offshore drilling program slated for 2014.
According to the U.S. government, the Beaufort and Chukchi seas hold an estimated 23 billion barrels of recoverable oil - equivalent to a tenth of Saudi Arabia's reserves.
A Shell spokeswoman said the plan for the Kulluk this winter was always to move it in December.
"While we are aware of the tax environment wherever we operate, the driver for operational decisions is governed by safety." She said an approved tow plan for the rig included weather considerations.
Winter transit in northern waters is not unusual for rigs. Just this month, a rig owned by contractor Seadrill was due to arrive in Norway to start work for Statoil, while another was headed to Canada for Exxon Mobil Corp.
The Kulluk accident is only Shell's latest problem in Alaska. Its 2012 Arctic drilling season was plagued by delays due to lingering ice and problems getting a mandatory oil spill containment vessel certified by the Coast Guard.
Also, the U.S. Environmental Protection Agency said late on Thursday it issued notices of violation for air pollution in 2012 for the Noble Corp-owned Discoverer, Shell's other Arctic rig, and for the Kulluk.
The EPA also terminated a temporary, more lenient permit granted to Shell in September for the Discoverer and said Shell's application for a less strict air permit was still under review.
The U.S. Department of the Interior said this week it would review Shell's Arctic oil drilling program to assess the challenges it faced and to guide future Arctic permitting.
Markey's committee does not have the power to stop drilling. His investigation would focus on why the rig was being towed along the coast down to Washington state in such severe weather and on Shell's safety policies, an aide to Markey said.
Any permitting changes or delays resulting from the Interior Department review could threaten Shell's 2013 drilling plans, as the company has a limited drilling window during the summer.
The Kulluk, before heading south, had previously been at a private facility in Unalaska/Dutch Harbor operated by Kirkland, Washington-based Offshore Systems Inc, which serves fishing and other vessels in Alaska. Harbormaster Jim Days said it was there for at least a month after completing its Beaufort Sea drilling.
The environmental impact of the Kulluk accident is so far limited. The incident response team has located all four survival ships and one rescue ship that were dislodged from the drillship when it ran aground. The survival ships all had 68-gallon-capacity fuel tanks and two had been breached.
None of the 155,000 gallons of fuel and other oil products aboard the Kulluk itself had leaked.
(Additional reporting by Andrew Callus in London and Braden Reddall in San Francisco; Editing by John Wallace, Jim Marshall, Tim Dobbyn, Dan Grebler, Phil Berlowitz and Matt Driskill)
Before You Go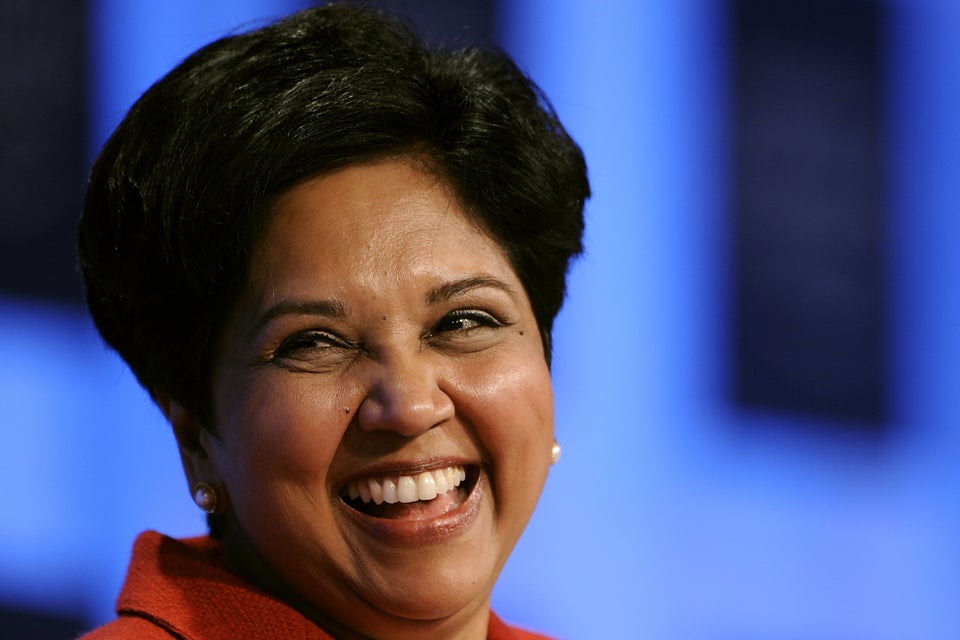 CEOs Who Get Paid Significantly More Than Their Employees
Popular in the Community