 ANCHORAGE, Jan 3 (Reuters) - A Shell oil drilling rig grounded off an Alaska island since a New Years Eve storm has suffered damage from waves and flooding but has spilled none of the 155,000 gallons of fuel and other oil products aboard, officials managing the incident said on Thursday.
Salvage experts were flown to the stricken Kulluk drillship on Wednesday and Thursday, which remains upright and stable not far from Kodiak Island, officials said at a news conference.
"There is no evidence of sheening in the vicinity," said Sean Churchfield, Royal Dutch Shell's Alaska operations manager and the company's emergency response coordinator.
Salvage crews found some wave damage to the vessel's topside and several breached hatches that caused water damage inside, he said. Generators had also been damaged and new ones may have to be moved in to provide power to move the vessel, he said.
It remains unclear how serious the damage is or how long it will take to move the Kulluk away from the site, officials said.
Churchfield said he could not comment on how the grounding would affect Shell's 2013 drilling plans.
But Pete Slaiby, Shell's vice president for Alaska operations, gave a presentation to the Kodiak Island Borough Assembly in which he said he hoped the salvage operation would be "short term" - meaning more like days rather than months.
"We are encouraged at what we are seeing with the integrity of the hull," he told the assembly meeting, which was broadcast over radio.
Earlier, Coast Guard Captain Paul Mehler III told the news conference that, at his request, marine casualty investigators were on their way to Alaska from the Coast Guard's Center of Excellence in New Orleans. Findings from the Coast Guard investigation will be made public, Mehler said.
Area residents are concerned about conflicts with upcoming commercial fishing seasons and traditional food-gathering activities, state and local officials said.
Another concern is the vulnerability of a nearby site that is important to the region's native Alutiiq people, officials said.
Sitkalidak Island, where the Kulluk is grounded, was the site of a notorious 18th-century massacre in which Russian colonial forces killed hundreds of Alutiiq men, women and children.
The site, called "Refuge Rock," is "probably the most culturally significant place" for residents of the nearby village of Old Harbor, said Duane Dvorak, a community liaison from the Kodiak Island Borough.

Related
Before You Go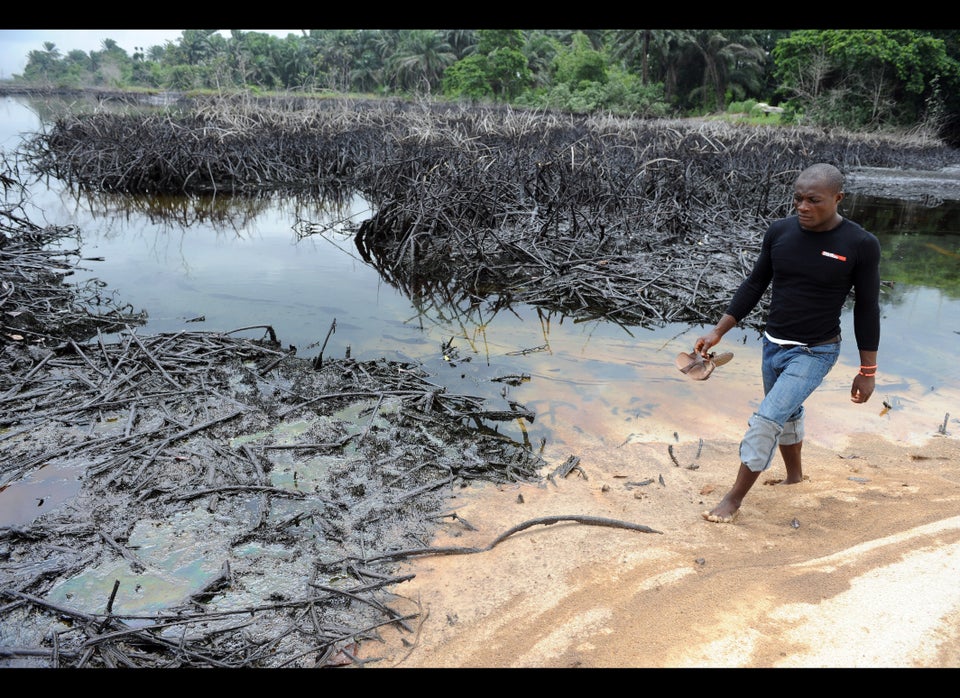 Oil Spills Since The Gulf Disaster
Popular in the Community